Ertheo Education & Sports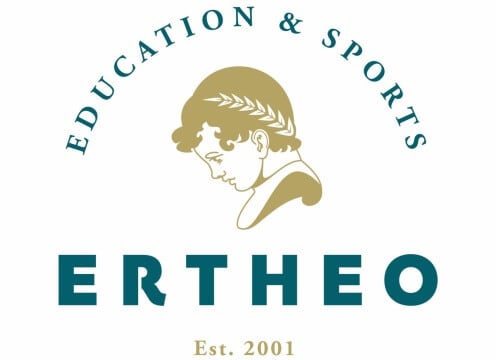 Ertheo Summer Sports Camps
Dedicate your summer to the pursuit of excellence
Students who enroll in our sports-education programs develop more than just their sports and language skills. Ertheo Summer Sports Camps provide an ideal environment for personal development where students get the chance to step out of their comfort zones and challenge themselves in a safe environment with other international students from all over the world. An investment in an Ertheo Summer Sports Camp is an investment in the pursuit of excellence. Ertheo students learn:
Athletic excellence

Social skills and confidence

Work ethic and resilience

Independence and responsibility

Open-mindedness and tolerance
I've always wanted Jeffrey to study abroad. After spending two weeks at soccer camp, I know he's definitely ready. And, even better, he actually wants to study abroad now. He's super excited.
∼ Michael Lutfy
Lauren had a great time at camp. She couldn't wait to tell me about all the new friends she made. They talk almost every day. It's amazing that she's got friends all over the world.
∼ Michelle Connolly
Need help choosing a program?
Parents who seek counsel are much happier with their child's overall camp experience.
Send us your questions. We're happy to help.
Choosing the right camp is the key to ultimate satisfaction.
We're here to help facilitate the process.
Check out these parents guides we created:
Choosing the right camp is the key to ultimate satisfaction.