West Ham United Football Summer Camp in London. Available for children, both outfield players and goalkeepers, who play football at a beginner, intermediate, or advanced level. Training sessions will take place at the club's official facilities and accommodation will be in university dormitories. Optional English course also available.

Are you interested in this program?
Download some information about this program and read it at anytime.
Overview
Location: London, England
Ages: From 10 to 17 years of age (12-17 for goalkeepers)
Levels: Beginner, intermediate, and advanced
West Ham United Football Camp will commence in July.
It takes place in London and is designed for children between 10 and 17 years of age of all levels of expertise. There are three programme alternatives according to skill level and a fourth specific programme designed exclusively for goalkeepers. There is also the possibility to incorporate English lessons into the programme.
Students will be training at the official West Ham United training grounds and staying at the University of East London's campus residence, known as the Docklands Campus.
You can choose a one-week programme or come for up to four weeks. On weekends, students will enjoy planned field trips and recreational activities.
This is an international camp that welcomes players from all over the world who are looking to advance their football skills. It is also a fantastic opportunity to improve your English, whether by simply living and breathing English football and culture or by making the most of the English lessons available.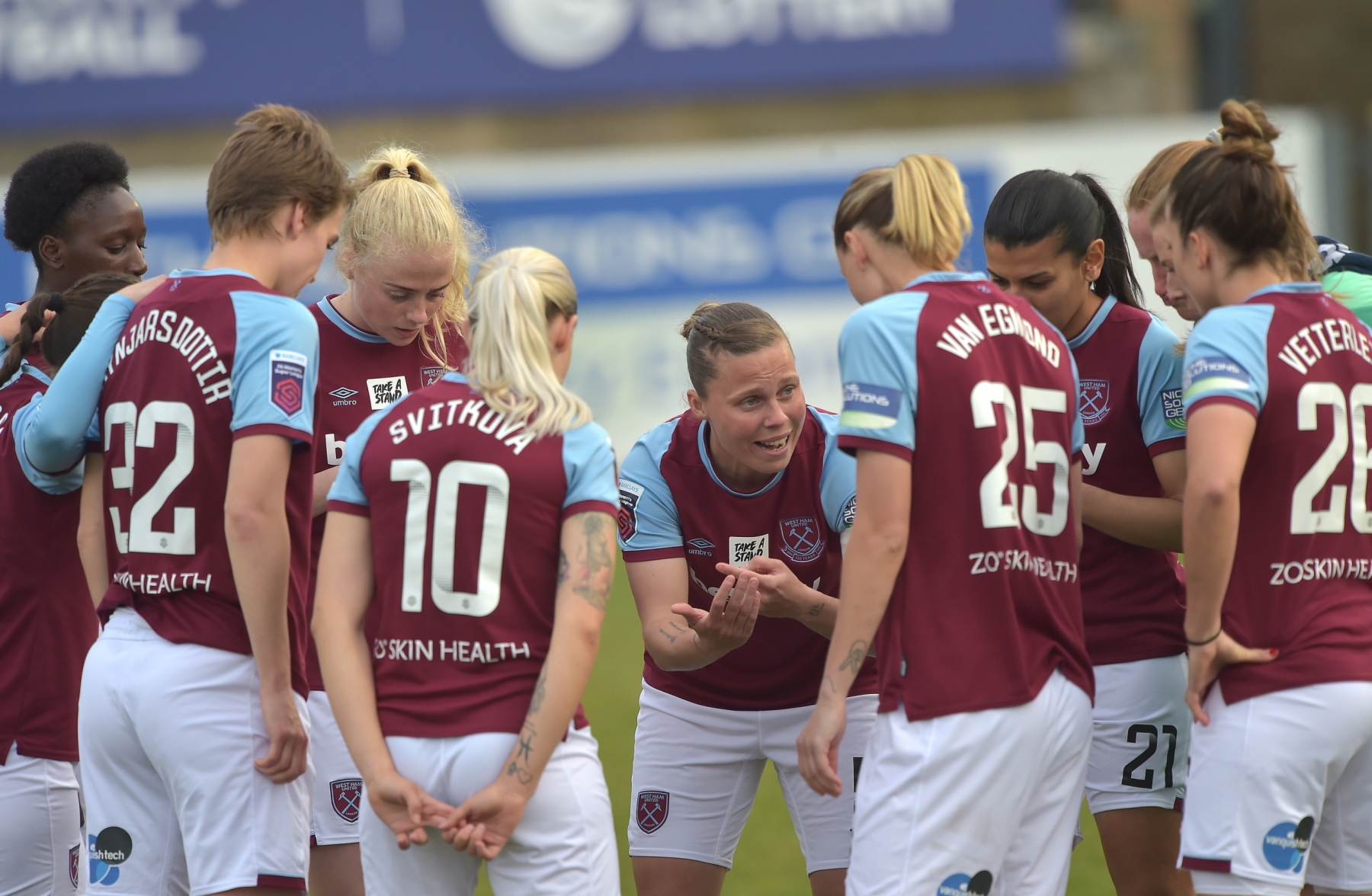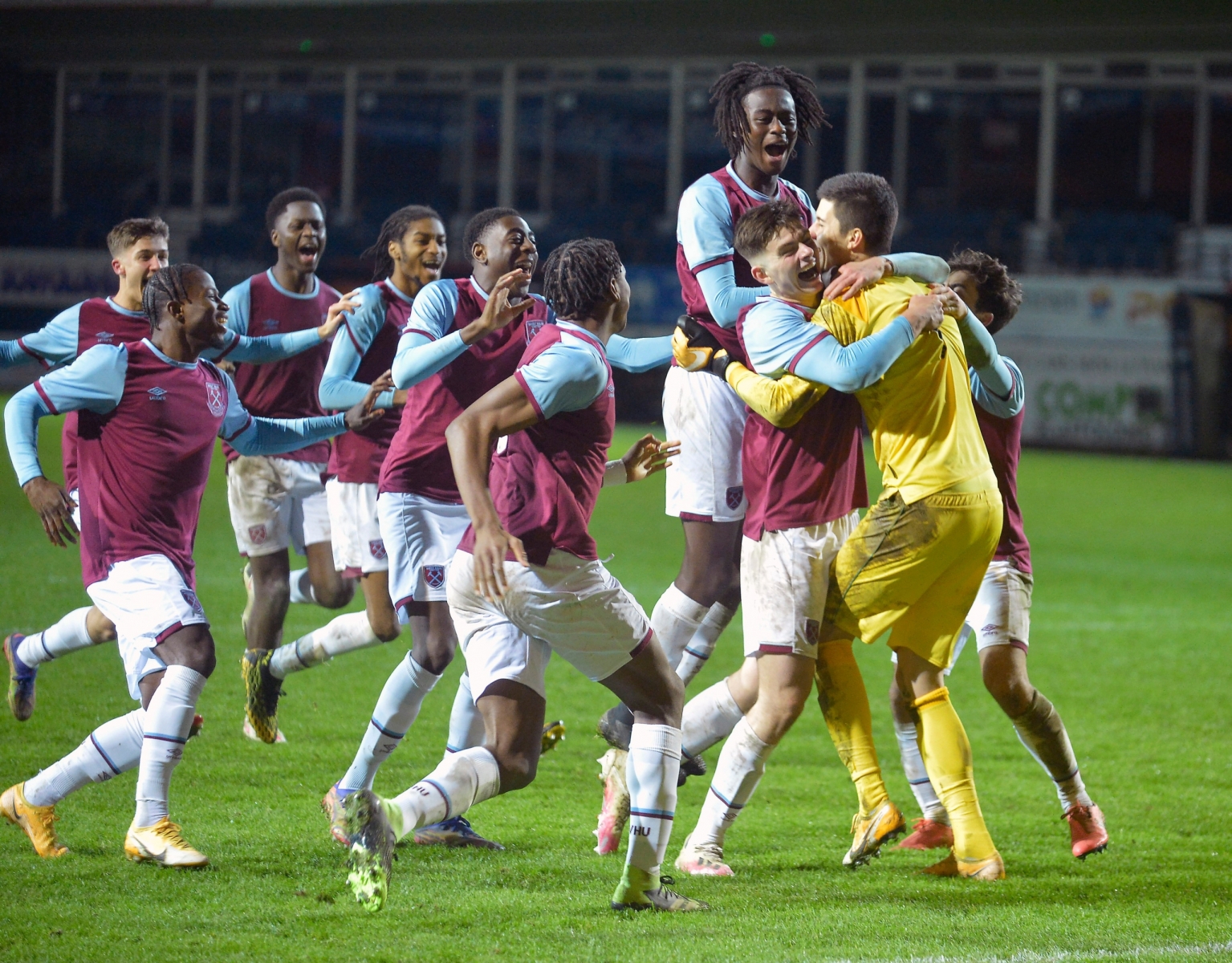 Available Programs
Program
Program type
Training level
Training Intensity
Players level
Language classes
Accommodation quality
Training facilities quality
Price
West Ham United Camp - Intensive Football (10 - 17 years)
Players or goalkeepers. (Mixed)
3.5/5
3.5/5
4/5
NO
4/5
3/5
from £ 1765
for 1 week
West Ham United Camp - Football + English lessons (10 - 17 years)
Players or goalkeepers (Mixed)
3/5
2/5
2/5
YES
4/5
3/5
from £ 1965
for 1 week
Academy / Club History
With over a century of history, West Ham United is one of the most important clubs in English football.
It was founded in London in 1895, under the name of Thames Ironworks FC.
Although they don't have many trophies in their cabinet, the club has been a regular contender in the Premier League ever since they were promoted to the first division in 1923. They are proud holders of a Cup Winner's Cup, an UEFA Cup, and an Intertoto Cup.
The original colours of the team were dark blue, following those of Oxford University, which was attended by the Thames Ironworks' president, Arnold Hills. Nowadays, the team wears the colours of claret (maroon) and light blue, and are known as The Hammers.
The Boleyn Ground used to be their stadium up until the 2015-2016 season, after which they made the London Olympic Stadium their new official home.
Training
Skill level: Beginner, intermediate, or advanced
Other soccer education features: Seminars, video analysis
Students per training group: 11-16
Training language: English
Training intensity: 2/5 Football + English Programme - 3.5/5 Intensive Programme
The West Ham United Football Camp offers three alternative training programmes based on players' skill level. There's the standard programme for beginners, the development programme for players at an intermediate level, and the high-performance programme, which was designed for advanced-level players who are already playing in a football team.
There is also a programme exclusively for goalkeepers of all levels of expertise.
On-field training sessions are designed to improve and perfect every aspect of the game, not only technical but also tactical and psychological.
In addition, the camp offers the latest video analysis technology, which is a fundamental aspect of the learning process.
Students will also attend several lectures delivered by the club's own staff in which various relevant topics will be addressed, such as nutrition and physical conditioning.
The camp's closing ceremony will be held at the West Ham United stadium, and every student will receive a participation certificate together with a performance report from the coaching staff.
Training Facilities
Training surface: Natural and Artificial Grass
Additional training facilities: N/A
Quality: 4/5
Students will be training at the club foundation's own sports facilities, The West Ham United Stadium Training Complex, located in London's Olympic Park, in front of the club's official stadium.
Training sessions are carried out on natural and artificial grass football pitches; so students must have appropriate football boots for both surfaces.
These sessions are behind-closed-doors; parents are not allowed to visit students during training.
Students will be training with all West Ham United Foundation gear, which will be provided upon arrival at the camp.
Coaches
Licenses: UEFA A or UEFA B
Coaching experience: Coaches are highly experienced in training youth players
Playing experience: The coaching staff includes some former professional footballers
Coaching Language: English
The staff in charge of the camp's training sessions are official West Ham United coaches and highly experienced in training youth players.
Every coach has either a UEFA A or a UEFA B license, and some are even former professional footballers who have played for the club in the past.
The coaching staff is responsible for sorting students into groups according to their skill level, tracking the individual progress of every player, and analysing their strengths and weaknesses to ensure they fulfil their potential. They are also in charge of drawing up and delivering the performance report given to students on the final day of camp.
Language Classes
Native teachers: Yes
Hours per week: 12 hours per week
Quality of the classes: 4/5
The West Ham United Football Camp offers the possibility to incorporate a 12-hour per week English course into the programme.
The course is taught by the Choices International Academy, a British Council endorsed institution with extensive experience in language training at an international level.
Classes are taught in English by native teachers. There are three courses available according to English level: elementary, intermediate, and advanced.
The camp welcomes children from all over the world. Both training sessions and language lessons are taught entirely in English, so the camp is not recommended for students with no previous knowledge of English.
Camp Schedule
The following schedule is an example of what a regular day at camp would be like. It is in no way definitive and may be subject to last minute changes.
Typical Camp Schedule
Schedule:
8:00 AM Breakfast
9:30 AM English Lessons / Football Training
10:30 AM Break
11:00 AM Football-Focused English Lessons / Training
12:30 PM Lunch
13:30 PM Break
14.30 PM Football Training
18:00 PM Dinner
19: 00 PM Recreational Activities
21:00 PM Leisure Time
23:00 PM Bedtime
Field Trips
On week 1, students will enjoy a half-day tour of the West Ham United Stadium.
Those who enrol in the longer programmes will also enjoy a day trip to central London on week 2.
Accommodation
Name of the facilities: The University of Art (Sketch House)
Location (distance from training facilities): 30-minute bus drive
Types of rooms: Singles
Bathrooms (private or shared): Private bathrooms with toilet, shower, and sink
Quality: 4/5
The camp takes place at the Art University campus, a residential building (Sketch House) located around 9 km from central London. The building is just a 30-minute drive from the sports facilities where the training sessions are held.
Each student gets his own single room and private bathroom. The rooms have a closet (or shelving) and a desk. The decor is simple.
Each room has its own private bathroom with toilet, shower, and sink.
Housekeeping is included (room cleaning & linen and towel change). Laundry service is not included and costs an additional 3.5 pounds.
The residential building also holds classrooms, function rooms, a library, and a cafeteria/restaurant, among others.
Safety
The West Ham United Football Camp takes place in a safe and secure environment on the outskirts of London. Both the accommodation and sports facilities are private grounds and students are not allowed to leave the premises other than for training sessions and field trips.
Students are accompanied by the supervision team for every transfer, which ensures their safety and assists them with anything they might need. At the residency, students are monitored 24/7.
Students leave the residential premises every day to go to training and on weekends to go on different field trips where they will visit some of the many attractions London has to offer.
Moreover, there are mandatory rules of conduct in place for all students (delivered before arrival) so as to ensure a safe and friendly environment for everyone.
Students from outside the UK must obtain the medical insurance provided by the camp, which will guarantee medical attention throughout the programme.
Prices and Dates
The official rate of this program is determined in POUNDS so the final amount in other currencies may vary slightly due to currency fluctuation.
Starting Dates
West Ham United Summer Camp with English
West Ham United Summer Camp Intensive Program
Improved booking conditions for all camps
This 2024 make your reservation more easily and with less risk
We´ve lowered the deposit required to reserve your camp to just 500€
Free cancellation until March 1st
Money-back guarantee within 10 days
Optional anti-covid insurance

*Please note that if a visa is required to attend camp, it will be necessary to pay the total amount of the program

*Special conditions valid for all 2024 summer camp reservations except for the Barça USA camp, which will follow the general terms and conditions.
Extra Services
You can purchase one of the extra services below at an additional cost.
Camp Insurance

We offer two insurance options based on your needs:

Cancellation and Interruption Insurance: This option allows you to get your money back if you have to cancel or interrupt the camp for any justified reason, including injury or illness of participants both before and during the camp (the policy contains 35 different causes for justified cancellations).
Travel/Medical Insurance: With this insurance policy, you will be covered for medical assistance abroad and possible expenses caused by health-related issues, as well as other contingencies such as lost luggage or an unforeseen flight change.

Download the following PDF to learn more about each insurance options terms and conditions, coverage features, and price.

Camp Insurance


Transfer Service:

There are two types of transfer services available that we´ll detail for you below:

Standard transfer service: the camp offers an optional transfer service for participants who request it from the nearest airport to the residence (or vice versa). Check with Ertheo for schedules and prices for this service.
Special transfer with additional unaccompanied minor service: participants who fly to camp alone and have contracted the unaccompanied minor service with their airline must hire this special transfer with accompaniment so that the child isn´t left alone in the airport. Check with Ertheo for schedules and prices of this service.
Contact Ertheo for prices and additional information.
Transportation to the camp (flights/trains) is not included in the price of our programs.
Advice from Ertheo
This is an excellent value for money programme. It is especially recommended for children with an intermediate level of football and English who are looking to travel abroad and immerse themselves in an international experience that allows them to practice their English and meet students from all over the world.
The programme's management staff is highly qualified and has extensive experience in camp planning.
Furthermore, the optional English course is very high quality.
This programme is perfect for those looking to experience the game philosophy and training techniques of a top Premier League team like West Ham United first hand.
This camp is for you if
If you are looking for extra motivation to learn English
If you want to learn from and be evaluated by the best professional coaches of this historical English football club
If you are a fan of English football and want to experience what it's like to train at the official facilities of this famous club and attend several engaging seminars
This camp is NOT for you if
If you are looking for an intensive sports programme (over 4 hours of training a day)
If you do not have the basic English skills necessary to capitalize on what the camp has to offer
If you are looking for shared accommodation
Sign up
Clients who contact Ertheo before booking a camp or program are much more satisfied with their overall experience.
Option 1
(RECOMMENDED)*
1. Click Ask Ertheo if you have a question or would like to learn more about this program
2. Discuss your questions or concerns with one of our Sports Program Consultants via telephone or email
3. Select a program and receive a personalized quote
4. Make the first payment to start the enrollment process
Option 2
1. Click Sign up now to receive a personalized quote
2. Receive a personalized quote along with additional information about the program
3. Make the first payment to start the enrollment process