7 and 14-day programmes for boys between 16 and 21 years of age who want to try out at a high-performance academy and make the leap to professional football.
About the Programme
Location: Leicester
Football Level: Intermediate or advanced
Age: Boys between 16 and 21 years of age
Available Programmes: 7 and 14 days
Available Dates: Any period between 29 August and 16 December 2022 or between 3 January and 19 May 2023
This is a tryout programme to become part of the academy's annual training team - it is not a direct tryout for a professional football team. It is designed for players who are looking to improve their athletic performance in order to reach the competition level required to make the leap to professional football.
The most prominent students from the academy's annual programme will have the chance to attend tryouts with professional or semi-professional football teams, but this will only happen once the training staff deem that they have all the necessary technical and physical skills and are mature enough to take the leap into a career in professional football.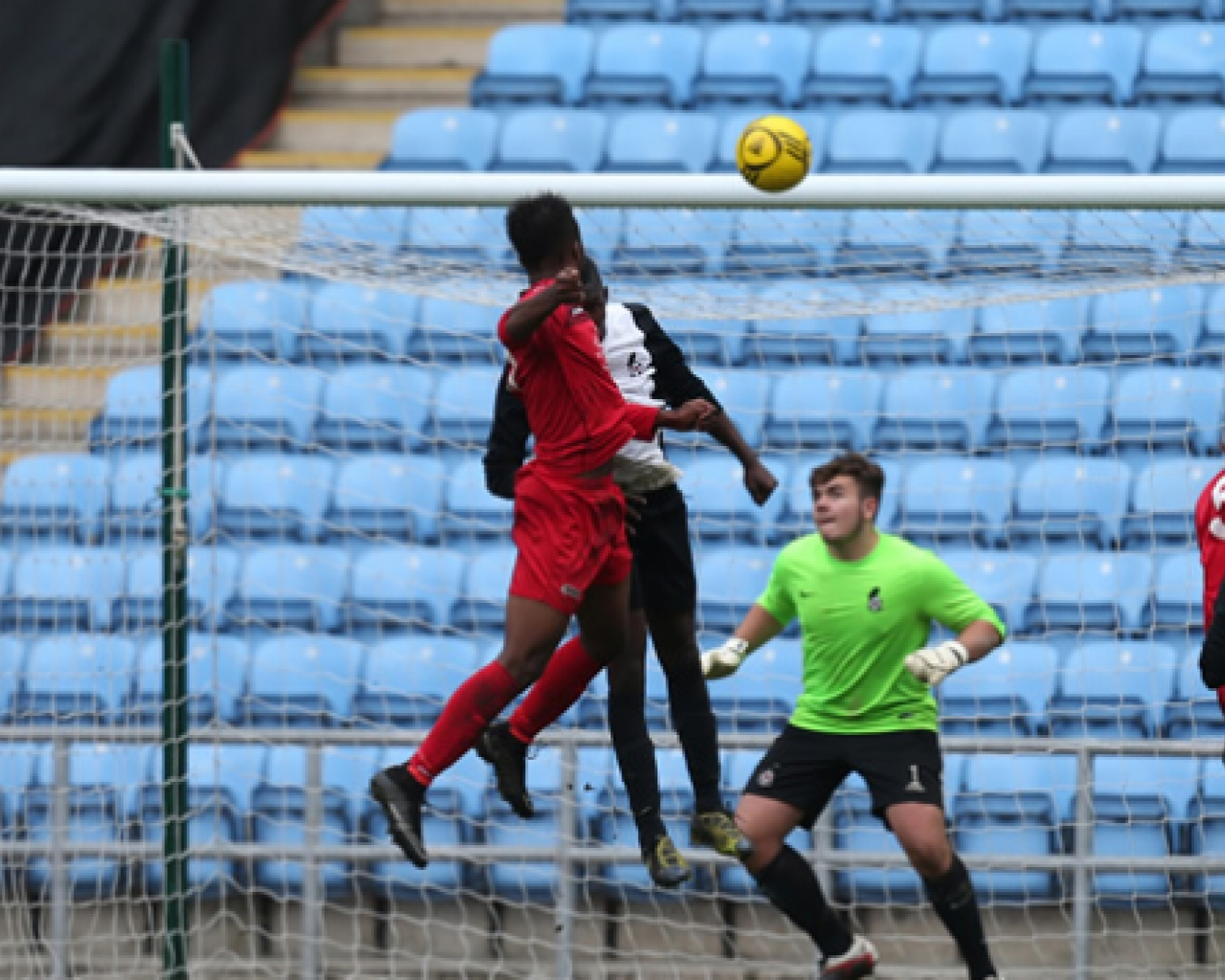 Football trial
Program
Program type
Age
Required level
Training intensity
Location
Accommodation
Duration
Starting dates
Price
England High Performance Academy football tryout
Players (boys only)
16 to 21 years old
Intermediate or advanced
High
Leicester
Double rooms with private bathroom
Pack 7 days Pack 14 days
Any period from 29 August 2022 to 16 December 2022 or from 3 January 2023 to 19 May 2023
from £ 325
(3 days)
About the Academy
The academy is currently the most important football school in the United Kingdom.
It offers a wide variety of short and long-term programmes throughout the year for boys between 6 and 21 years of age, both outfield players and goalkeepers.
It features first-class facilities located in a fantastic setting, creating an ideal learning environment.
The academy works with an expert coaching staff that has extensive experience training students to become elite football players.
Training
During the tryout programmes, students join the academy's annual training team.
All activities are focused solely on football, following the typical schedule of a professional player, including training, recovery sessions, physical conditioning, etc.
The tryout programme at the England High-Performance Academy includes:
Training sessions with a highly-qualified, UEFA certified coaching staff, including specialised sessions for goalkeepers
Specific strength and physical conditioning sessions
Nutrition, health, and lifestyle counselling
Match recording and video analysis
Friendly games
Injury prevention
Expert and personalised advice
Training Facilities
The vast, 27-hectare (68 acres) academy grounds are located in a beautiful setting on the outskirts of Leicester. Built in 1833, what was originally a boarding school has now been refurbished to tailor to all players' needs.
The academy features several different-sized football pitches, including an artificial grass one, as well as a sports centre, tennis courts, an indoor swimming pool, and a gymnasium.
Accommodation
Students stay in double rooms with private bathrooms. The venue also features a wide array of communal facilities, including game rooms, classrooms, study rooms, a diner with a private chef (who can adapt to dietary requirements), a cafeteria, and a prayer room.
Prices and Dates
These courses are subject to a registration fee of £ 87 (108 € or $ 116).
The official rate of this program is determined in POUNDS so the final amount in other currencies may vary slightly due to currency fluctuation.
Starting Dates
Any period between 29 August and 16 December 2022 or between 3 January and 19 May 2023
Services Included in the Programme
| Services Included | 7-Day Package | 14-Day Package |
| --- | --- | --- |
| Football Training | YES | YES |
| Physical Exam | YES | YES |
| Gym Sessions | YES | YES |
| Player Report | YES | YES |
| Accommodation | YES | YES |
| Full-Board | YES | YES |
| Training Gear | YES | YES |
| Laundry Service | YES | YES |
| Transfer Service | NO | NO |
| Language Lessons | NO | NO |
| Video-Analysis | YES | YES |
Transportation to the camp (flights/trains) is not included in the price of our programs.