1 and 2-week football camps in Perugia, Italy designed for outfield players and goalkeepers (boys only) between 14 and 21 years of age who play at an intermediate, advanced, or elite level.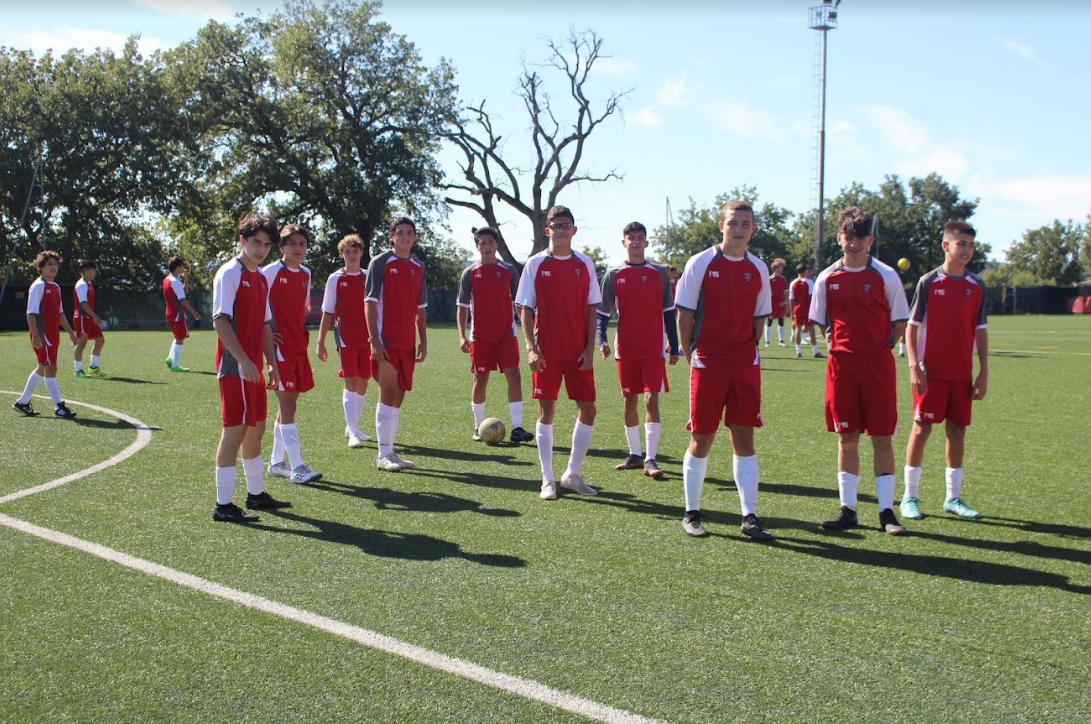 Are you interested in this program?
Download some information about this program and read it at anytime.
General Info
Location: Perugia, Italy
Ages: From 14 to 21 years of age
Levels: Intermediate, advanced, or elite
This international camp is developed by the Italian High-Performance Academy. It takes place in Perugia and is designed for boys only, both outfield players and goalkeepers, between 14 and 21 years of age who play at an intermediate, advanced, or elite level.
It consists of a one or two week high-performance sports programme designed by highly-experienced professional football coaches.
Students will be staying at a four-star hotel, in double rooms. The academy provides a private bus for all transfers to and from training sessions.
The programme also includes recreational activities and field trips to get to know some of the many attractions the area has to offer, as well as other football-related activities.
Moreover, the academy offers other high-performance programmes for those who wish to continue their academic and football training, either long-term courses throughout the year or short-term programmes to prepare for competitions.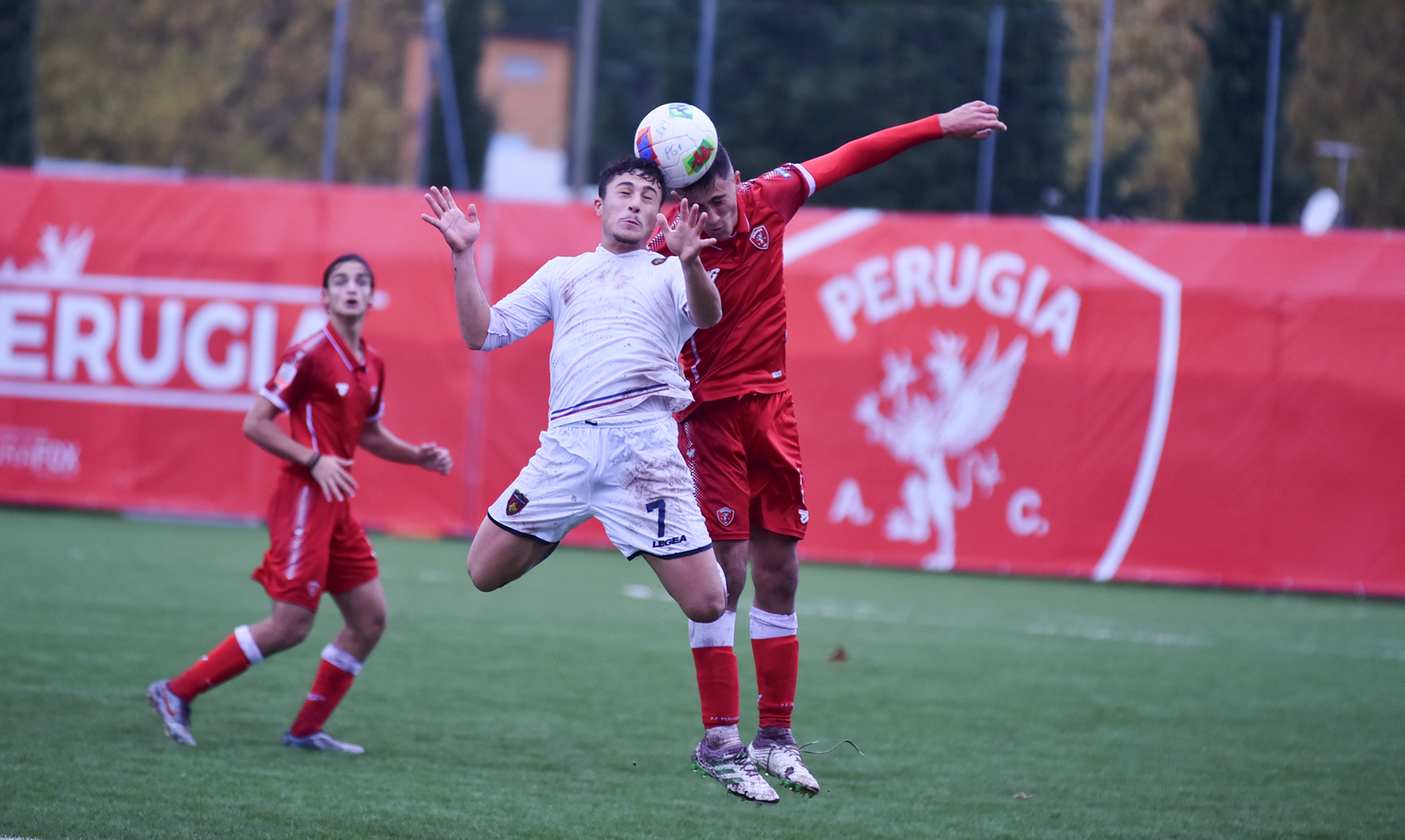 Available Programs
Program
Program type
Training level
Training Intensity
Players level
Language classes
Accommodation quality
Training facilities quality
Price
High Performance Camp in Italy (14 - 21 years old)
Players or goalkeepers (Boys only)
5/5
4/5
3.5/5
Optional: ITALIAN
3/5
3/5
from 1315 €
for 1 week
Academy / Club history
Founded in 1998, the Italian High-Performance Academy has over two decades of history training young players and was the first in the country to offer football programmes, including camps, annual programmes, and coaching conferences.
The academy was created with the technical expertise of AC Perugia's youth academy and has collaborated with different professional teams such as Empoli FC. Nowadays, it is one of the most important scouting centres in the country.
Their teaching methodology aims to create a unique learning and motivational experience to ensure students reach their full potential, providing them with all the necessary tools to further develop their skills and help them achieve their sporting goals in the future.
Training
Skill level: Intermediate, advanced, or elite
Students per training group: 20 - 25 max.
Training language: Italian
Training intensity: 4/5
The academy offers high-performance training for outfield players and goalkeepers. The aim is to promote young players' development and provide them with the necessary skills to adapt to the highly-demanding and ever-evolving environment of modern football.
This programme incorporates innovative teaching techniques aimed at developing technical skills, decision-making, speed of execution, and personality. It focuses on the individual development of each player as well as the importance of teamwork.
Students will perform technical and tactical exercises in different game situations. They will also work on their coordination skills and physical conditioning to improve their strength, speed, and endurance.
In the case of goalkeepers, this includes exercises specific to their position.
Training Facilities
Training surface: Artificial Grass
Quality: 4/5
Training sessions are carried out daily at the campus' sports facilities, a quiet and secluded area surrounded by nature, just outside Perugia and about a 10-minute bus drive from the hotel.
There are two training facilities, San Sisto and Bach, both featuring eleven-a-side artificial grass football pitches.
Coaches
Licences: UEFA
Training language: Italian
Language spoken by the coaches: Native Italian and Intermediate English
The high-performance football academy in Italy features a great team of professionals with extensive experience training young athletes.
The head of the training staff is Luciano Mancini, a certified UEFA Pro expert with over 20 years of coaching experience, including professional teams such as Grosseto, Robur Siena, and AC Perugia, as well as Gambia's national team. With several nationally recognized awards under his belt, Mr. Mancini is in charge of training the academy's coaching staff.
Another academy lead coach is Claudio, who has over 30 years of coaching experience, including several professional football clubs in Serie B, Serie C1, and Serie C2. He is also the author of several books on coaching techniques and was voted best coach in the Umbria region in 1999 and 2000.
As well as the expert coaching team, the academy also features a physical trainer and a specialised goalkeeping coach.
Camp Schedule
The following schedule demonstrates a typical day at camp. The exact camp schedule will most likely vary from day to day.
Typical camp schedule
Schedule:
08:30 Wake Up Call
09:00 Breakfast
10:00-12:00 Training Session
13:00 Lunch
16:00-18:00 Exhibition Match
20:00 Dinner
Field Trips
Every week, academy students go on a full-day field trip to places of historical and cultural interest (such as Assisi, Perugia, and Siena).
Accommodation
Name of the facilities: 4-star hotel: 4-star hotel
Location (distance from training facilities): 10-minute drive from the sports facilities
Types of rooms: Double rooms
Bathrooms (private or shared): Private bathrooms
Quality: 4/5
Camp students will be staying at La Meridiana, a 4-star hotel in Perugia, in double rooms with private bathrooms.
All rooms are soundproofed and have air conditioning and Wi-Fi.
Housekeeping is included (room cleaning & linen and towel change), as well as laundry service for training gear.
The hotel is located about a 10-minute bus drive from the sports facilities.
It features a buffet restaurant where breakfast, lunch, and dinner are served and has a swimming pool students can enjoy during their free time.
Safety
Perugia is a safe and quiet city of about 170,000 inhabitants located in the central part of the Italian peninsula, two hours from Rome Airport.
The accommodation is in a city hotel and the camp provides a daily private bus service to transfer students to and from the sports facilities (about a 30-minute drive). Training sessions are held on the outskirts of the city, a secluded area surrounded by countryside.
Every time students leave the camp premises they are accompanied by a supervision team to ensure their safety. The camp provides around the clock supervision, with one supervisor for every 12 students.
Prices and Dates
These courses are subject to a registration fee of 150 € ($ 179 or £ 141).
The official rate of this program is determined in EUROS so the final amount in other currencies may vary slightly due to currency fluctuation.
Starting Dates
Improved booking conditions for all camps
This 2024 make your reservation more easily and with less risk
We´ve lowered the deposit required to reserve your camp to just 500€
Free cancellation until March 1st
Money-back guarantee within 10 days
Optional insurances

*Please note that if a visa is required to attend camp, it will be necessary to pay the total amount of the program

*Special conditions valid for all 2024 summer camp reservations except for the Barça USA camp, which will follow the general terms and conditions.
Extra Services
You can purchase one of the extra services below at an additional cost.
Camp Insurance

We offer two insurance options based on your needs:

Cancellation and Interruption Insurance: This option allows you to get your money back if you have to cancel or interrupt the camp for any justified reason, including injury or illness of participants both before and during the camp (the policy contains 35 different causes for justified cancellations).
Travel/Medical Insurance: With this insurance policy, you will be covered for medical assistance abroad and possible expenses caused by health-related issues, as well as other contingencies such as lost luggage or an unforeseen flight change.

Download the following PDF to learn more about each insurance options terms and conditions, coverage features, and price.

Camp Insurance


Transfer Service:

There are two types of transfer services available that we´ll detail for you below:

Standard transfer service: the camp offers an optional transfer service for participants who request it from the nearest airport to the residence (or vice versa). Check with Ertheo for schedules and prices for this service.
Special transfer with additional unaccompanied minor service: participants who fly to camp alone and have contracted the unaccompanied minor service with their airline must hire this special transfer with accompaniment so that the child isn´t left alone in the airport. Check with Ertheo for schedules and prices of this service.
Contact Ertheo for prices and additional information.
Transportation to the camp (flights/trains) is not included in the price of our programs.
Advice from Ertheo
This is an excellent value for money programme. It offers superior high-performance training designed by an internationally renowned Italian coach, and it includes fun recreational activities to get to know Italy.
This camp is for you if
You are looking for high-performance football training with advanced-level players.
You are looking for a long-term academy to develop your skills as a footballer.
You want to live a unique experience of personal growth.
This camp is NOT for you if
You are still at a beginner level or you only play football as a hobby.
You are looking for a camp with lots of leisure and recreational activities.
Sign up
Clients who contact Ertheo before booking a camp or program are much more satisfied with their overall experience.
Option 1
(RECOMMENDED)*
1. Click Ask Ertheo if you have a question or would like to learn more about this program
2. Discuss your questions or concerns with one of our Sports Program Consultants via telephone or email
3. Select a program and receive a personalized quote
4. Make the first payment to start the enrollment process
Option 2
1. Click Sign up now to receive a personalized quote
2. Receive a personalized quote along with additional information about the program
3. Make the first payment to start the enrollment process