Soccer camp in Paris for field players and goalkeepers (boys & girls) from 13 - 17 years old and of all skill levels. Optional English or French classes are included.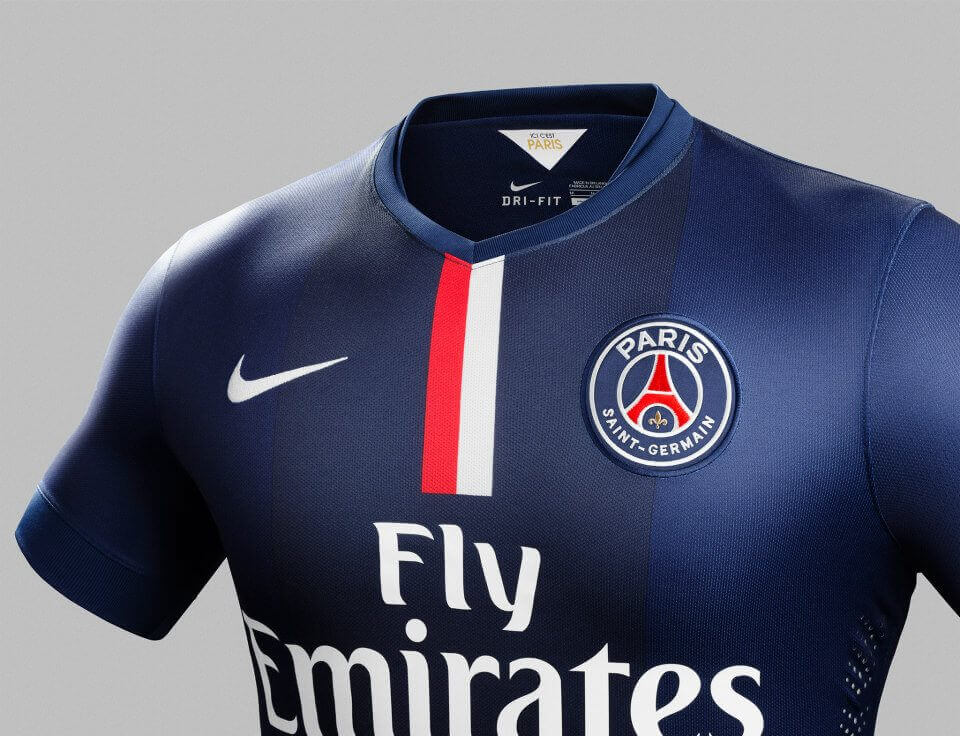 Overview
Location: CREPS ÎLE-DE-FRANCE High Performance Training Center
Ages and genders: boys and girls, 13 - 17 yrs. old
Levels: All skill levels
The Paris Saint-Germain Soccer Camp is available to boys and girls from 13 - 17 years old and of all skill levels. It's a two-week program that includes optional English or French classes. It also has a specific training program for goalkeepers.

The sports program offers guided training by official coaches from the Paris Saint-Germain Academy, as well as optional English or French classes and an interesting leisure program that includes a visit to DisneylandⓇ Paris and another to the Paris city center.

This camp takes place at the CREPS île-de-france High Performance Center located about 30 kilometers from the center of Paris. This center has training facilities and a student residence, so there's no need for travel as all activities take place at the same location.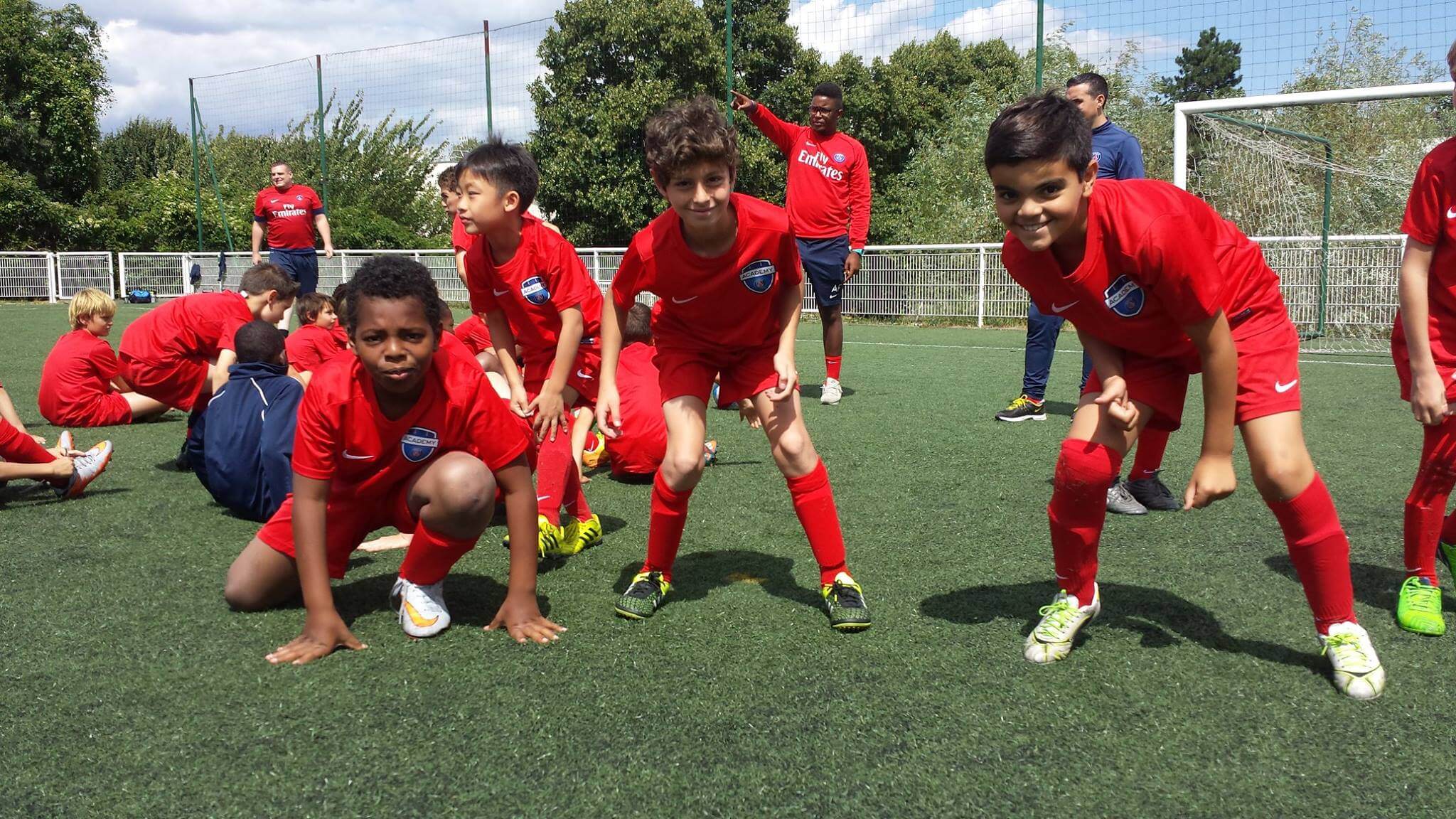 Program options
Program
Program type
Training level
Training Intensity
Players level
Language classes
Accommodation quality
Training facilities quality
Price
Paris Saint-Germain Summer Football Camp (from 13 to 17 years old)
Players or goalkeepers (Mixed)
2.5/5
3/5
2/5
NO
2.5/5
4/5
from 1890 €
for 1 week
Academy / Club history
Paris Saint-Germain is a soccer club that was founded on August 12, 1970 due to the merger of the Paris Football Club and the Stade Saint-Germanois.

Known as "Les Parisiens" (The Parisians), or as "Les Rouge et Bleu" (The Red & Blue), it's currently the most important club in France. Their historic record includes 8 League Championships, 12 French Cups, 8 French League Cups, 9 Champions League Cups and one UEFA Cup.

Its team budget is one of the largest in Europe, exceeding 600 million Euros in 2019. Undoubtedly the largest in France, this impressive budget surpasses the second place club by more than 300 million Euros.  Without a doubt, this is one of the most coveted squads in the world of football.
Training
Skill level: Open to all levels
Students per training group: 12
Training language: 3/5
The Paris Saint-Germain camp is designed for boys and girls from 13 - 17 years old of all skill levels.

Training sessions are conducted in English or French.  The program includes about 18 hours of training per week, with one session in the morning and another in the afternoon each day.  The morning session focuses more on tactical exercises and the afternoon session is usually more focused on technique during match play.

In addition, every Wednesday afternoon a tournament is organized to provide a competitive element to training.

Specific program for goalkeepers & strikers

Participants who are goalkeepers and strikers and select this option will have 3 extra training sessions per week specific to their position.
Training Facilities
Training location: CREPS ÎLE-DE-FRANCE High Performance Training Center
Quality: 3/5
Participants of the Paris Saint-Germain football camp train at the Creps Île-de-France High Performance Center in Paris. This center perfectly adapted for practicing many high level sports.

For training sessions, they use an artificial turf five-on-five football field which is located only a few minutes walking distance from the residence where the participants are staying.
 
Coaches
Licenses: UEFA B
Coaching experience: official coaches from the Paris Saint-Germain Academy
Languages: French & basic English
The team of coaches at the Paris Saint-Germain Camp are certified with the UEFA B license. During the year, these are the official club coaches who train athletes at the youth academy.

They have extensive experience training promising young athletes, and they´re responsible for teaching the club´s methodology and philosophy so footballers can they take their skills to the next level.

Their knowledge of technique, strategy and sports values, inspires young footballers to continue improving as athletes and as people.
Language Classes
Native teachers: no
Hours per week: 3
Quality of the classes: 2/5
The Paris Saint-Germain Camp includes in its program three language classes per week for all participants who want to practice French or English during their stay at camp. These are optional classes that don't involve an additional fee.

The aim of these classes is to improve communication in French and that's why they´re mainly focused on conversational skills. The main theme of the classes is sports.

The teachers are not native speakers, but they are experienced since they also teach classes during the year at the high performance center where this camp takes place.
Camp Schedule
The following schedule demonstrates a typical day at camp. The exact camp schedule will most likely vary from day to day.
Typical camp schedule
Schedule:
8:00 AM Breakfast
9:00 AM Language class
10:30 AM Training
12:30 PM Lunch and rest
3:00 PM Training
5:15 PM Free time / Activities
7:00 PM Dinner
8:00 PM Activities
10:00 PM End of the day
Accommodation
Name of the facilities: CREPS île-de-france
Location (distance from training facilities): 15 minutes walking distance from the training facilities
Types of rooms: individual or double
Bathrooms (private or shared): private shower, shared bathroom
Quality: 2/5
Participants of the Paris Saint-Germain Soccer Camp stay at the residence of the CREPS île-de-france High Performance Center in Paris. This center is located in a residential area and has extensive sports facilities. Athletes travel around on foot since the field is only about a 15 minute walk from the residence.

The rooms are mostly double occupancy, with the rest being individual. Each room has one or two single beds, a wardrobe, a desk and a sink, while the bathrooms are shared.

This center has large common areas for relaxing, conference rooms, an auditorium, computer rooms, etc.

The restaurant where meals are served is also located within the same facilities at the center. It's very spacious, modern and bright. A buffet menu is served daily and is adapted to the nutritional needs of the young athletes.
Safety
The camp is located in a residential area on the outskirts of Paris, about 30 kilometers from the city center.  The High Performance Center where camp is held is in an enclosed area where both the training facilities and residence are located. Since daily travel by bus isn't required, this improves the overall safety for all participants.

The entire facility is rather large, so students will have to walk about 15 minutes to get to the training grounds.

Participants only leave the camp facilities for excursions that take place on the weekends, including a visit to Disneyland Paris and a tour through the center of Paris.
Prices and Dates
The official rate of this program is determined in EUROS so the final amount in other currencies may vary slightly due to currency fluctuation.
Starting Dates
Paris Saint-Germain
Improved booking conditions for all camps
This 2024 make your reservation more easily and with less risk
We´ve lowered the deposit required to reserve your camp to just 500€
Free cancellation until March 1st
Money-back guarantee within 10 days
Optional anti-covid insurance

*Please note that if a visa is required to attend camp, it will be necessary to pay the total amount of the program

*Special conditions valid for all 2024 summer camp reservations except for the Barça USA camp, which will follow the general terms and conditions.
Extra Services
You can purchase one of the extra services below at an additional cost.
Camp Insurance

We offer two insurance options based on your needs:

Cancellation and Interruption Insurance: This option allows you to get your money back if you have to cancel or interrupt the camp for any justified reason, including injury or illness of participants both before and during the camp (the policy contains 35 different causes for justified cancellations).
Travel/Medical Insurance: With this insurance policy, you will be covered for medical assistance abroad and possible expenses caused by health-related issues, as well as other contingencies such as lost luggage or an unforeseen flight change.

Download the following PDF to learn more about each insurance options terms and conditions, coverage features, and price.

Camp Insurance


Transfer Service:

There are two types of transfer services available that we´ll detail for you below:

Standard transfer service: the camp offers an optional transfer service for participants who request it from the nearest airport to the residence (or vice versa). Check with Ertheo for schedules and prices for this service.
Special transfer with additional unaccompanied minor service: participants who fly to camp alone and have contracted the unaccompanied minor service with their airline must hire this special transfer with accompaniment so that the child isn´t left alone in the airport. Check with Ertheo for schedules and prices of this service.
Contact Ertheo for prices and additional information.
Nearest airport / train station:
Paris Orly Airport (ORY)
Charles de Gaulle Airport (CDG)
Paris Train Station
Transportation to the camp (flights/trains) is not included in the price of our programs.
This camp is for you if
If you´re looking for an international camp where you can practice multiple languages (English & French)
If you´re looking for a camp with great excursions (includes visit to DisneylandⓇ Paris)
If you´re looking for an intermediate level of training that doesn't require daily travel
This camp is NOT for you if
If you want to train with other high-level athletes
If you´re looking for a high-performance program
If you´re looking for a camp with lots of recreational activities each day
Sign up
Clients who contact Ertheo before booking a camp or program are much more satisfied with their overall experience.
Option 1
(RECOMMENDED)*
1. Click Ask Ertheo if you have a question or would like to learn more about this program
2. Discuss your questions or concerns with one of our Sports Program Consultants via telephone or email
3. Select a program and receive a personalized quote
4. Make the first payment to start the enrollment process
Option 2
1. Click Sign up now to receive a personalized quote
2. Receive a personalized quote along with additional information about the program
3. Make the first payment to start the enrollment process