PSG High-Performance Football Camps in Miami. Designed for outfield players and goalkeepers between 11 and 18 years of age, who play football at an intermediate or advanced level. Optional English course also available. World-class facilities.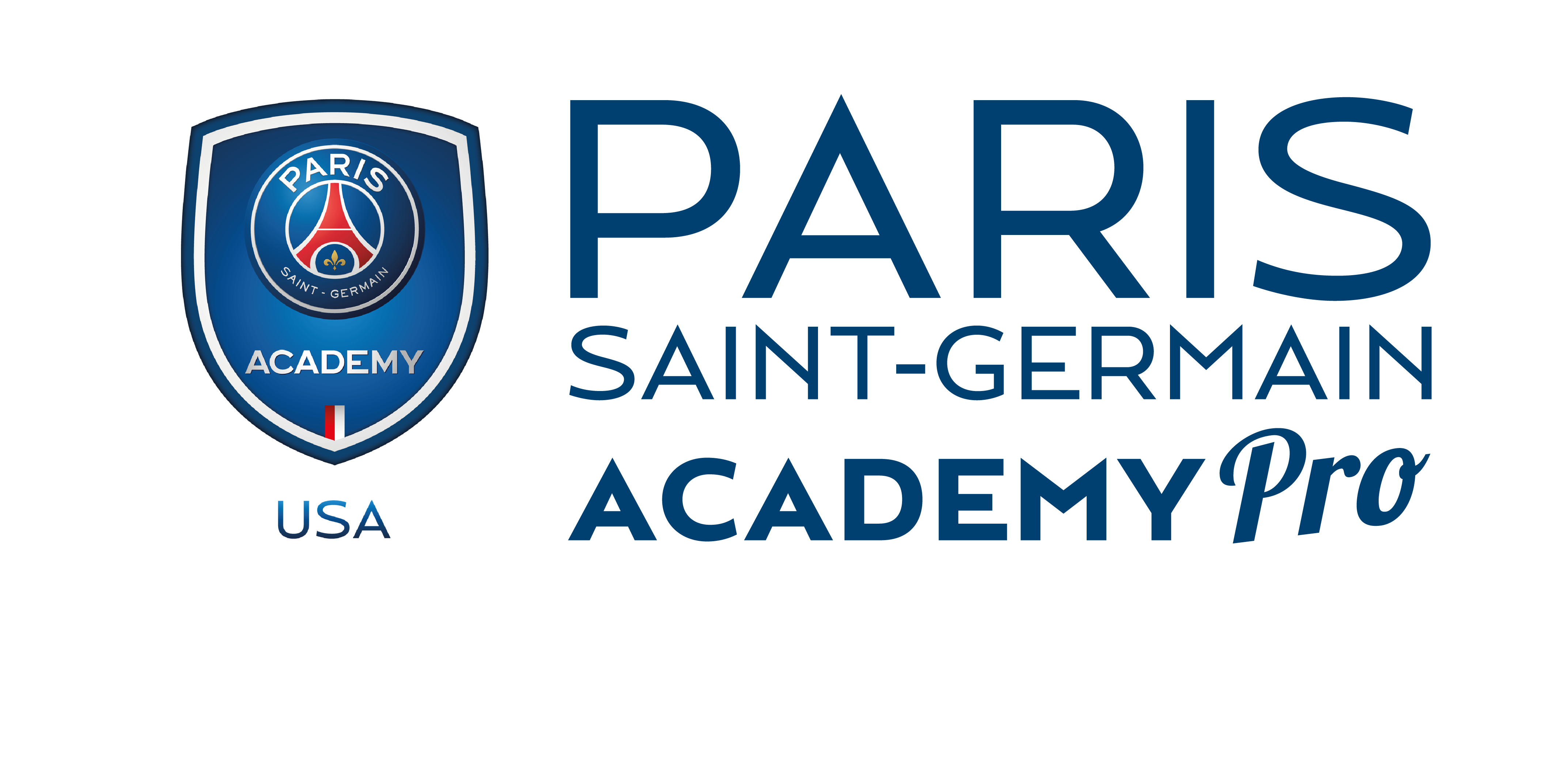 Are you interested in this program?
Download some information about this program and read it at anytime.
Overview
Location: Miami, USA
Ages and genders: From 11 to 18 years of age
Levels: Intermediate, advanced, or elite
The PSG high-performance football camp is held in Miami during the months of June and July.
It takes place at the PSG Academy, located in the city of Lauderhill, just a 30 minute-drive from Miami Airport. The programme is designed for children between 11 and 18 years of age, both outfield players and goalkeepers, who play football at an intermediate, advanced, or elite level.
There is also an optional English course available for international students who wish to improve their language skills during camp.
Students will be staying at the Hyatt Place Plantation, a 3-star hotel located 10 minutes from the sports facilities where training sessions take place.
You can choose from one or two-week programmes. The two-week programme includes several recreational activities during the weekend.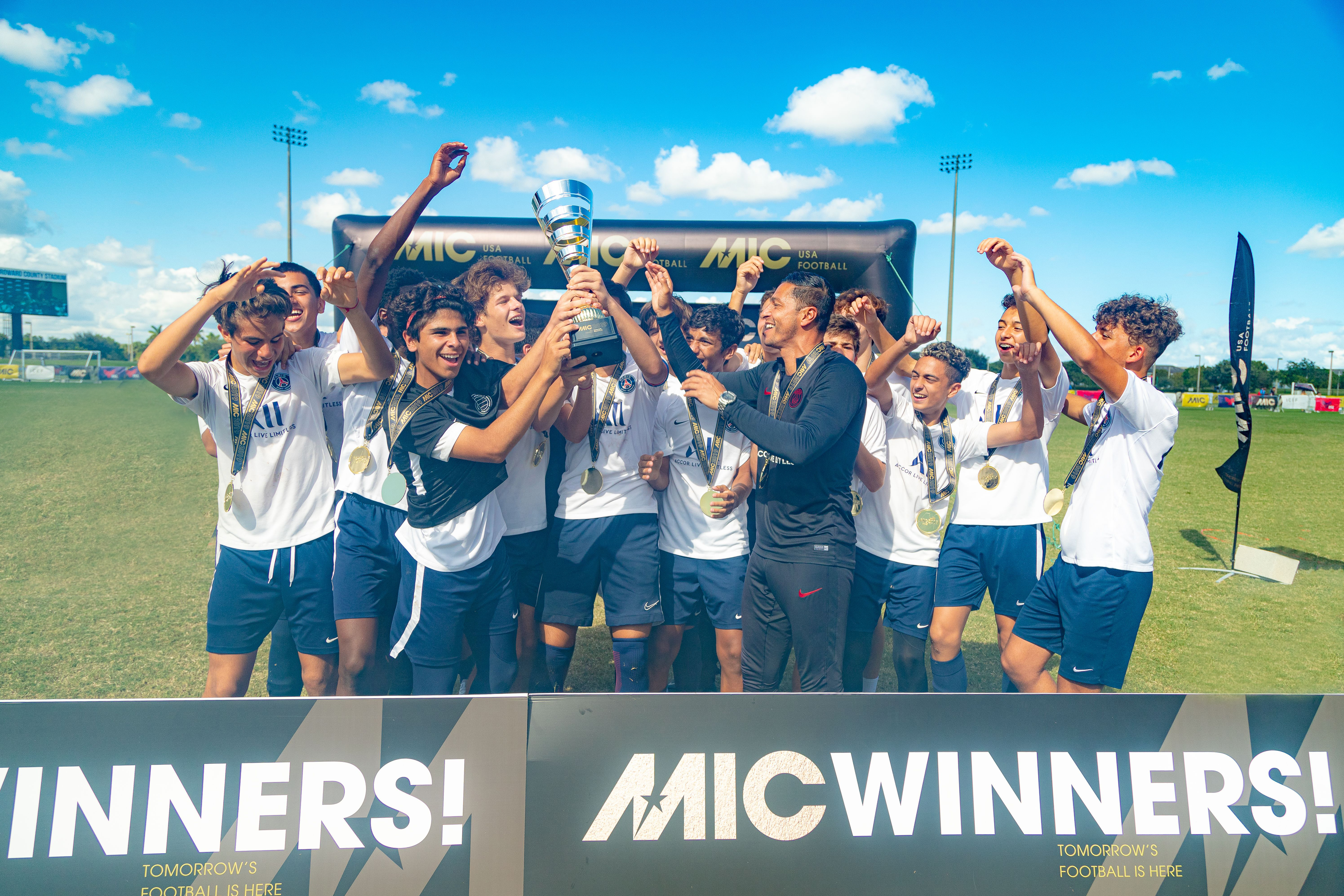 Available Programs
Program
Program type
Training level
Training Intensity
Players level
Language classes
Accommodation quality
Training facilities quality
Price
PSG High-Performance Football Camps
Players or goalkeepers (Boys only)
4/5
4/5
3/5
Optional: ENGLISH
4/5
4/5
from $ 2264
for 1 week
Academy / Club history
With over 50 years of history and many trophies in their cabinet, PSG has become one of the most important clubs in Europe and the world. Over the past few years, the club has been on everyone's lips after some major star signings, including Messi, Neymar, Mbappé, and Ibrahimovic, making Paris Saint-Germain one of the most popular and admired teams among football aficionados.
The club has several football academies across the world, which all share the PSG philosophy, standard of excellence, and training methods employed by the club's own coaching staff for the purpose of unlocking students' potential and taking their football skills to the next level.
Training
Skill level: Intermediate, advanced, or elite
Additional Football Education: Seminars, competitions, recovery sessions, and injury prevention practices
Students per training group: 15 max.
Coaching Language: English, Spanish and French
Intensity Level: 4/5
The PSG high-performance camp is designed to work on every key aspect of the game and provide players with an integral and comprehensive training programme, following the club's philosophy and methodology.
This is a technical, tactical, physical, and mental training programme. At the gym, a team of professionals will carry out the physical conditioning sessions, aimed at improving students' strength, speed, agility, and endurance.
On the field, students will work on the technical and strategic aspects specific to each position (goalies, defence, midfield, and offense). There will also be competitions among students, as well as video-analysis sessions to evaluate every player and determine the areas for improvement.
Furthermore, the camp holds professional development workshops, where students will explore important topics such as injury prevention and the value of proper nutrition and rest.
At the end of the camp, all students will receive the results of the physical and technical tests carried out during the programme, together with an individual performance report.
Training Facilities
Training surface: Natural grass
Additional training facilities: Gym, video-analysis room, and conference room
Quality: 4/5
Training sessions are held at Florida's PSG Academy sports facilities, just minutes from Fort Lauderdale International Airport.
This sports complex features a main stadium, 4 natural grass standard football pitches, changing rooms, a gym, a video-analysis room, and a conference room.
Coaches
Licenses: UEFA A, UEFA B y UEFA Pro
Language: English, Spanish, and French
The head coach of the PSG Academy in the US is Raúl Esconi, who has over 20 years of professional experience in both America and Europe and has worked at several major football clubs, including Barcelona, where he was head coach, and Villareal, where he performed as coach, physical trainer, and technical coordinator.
As the current head of the Paris Saint-Germain Academy, Raúl's job is to design the technical and sports programme and to appoint and manage the camp's training staff.
Language Lessons
Native teachers: Yes
Hours per week: 6 hours per week
Quality of the classes: 3.5/5
The PSG camp offers international students the opportunity to take an optional English course for an additional fee.
This course meets the TOEFL standards, and its main purpose is to improve conversational skills.
The programme consists of 6 hours of English lessons per week taught by native teachers and is available for students of all levels of expertise (beginner, intermediate, and advanced).
Camp Schedule
The following schedule is an example of what a regular day at camp would be like. It is in no way definitive and may be subject to last minute changes.
Weekly Schedule
Schedule:
8:00h Wake Up Call & Shower
9:00h Breakfast
9:30h Transfer to PSG Campus
10:00h 1st Training Session
13:00h Lunch
14:30h Professional Development Seminar
15:30h 2nd Training Session
17:30h Snack Time & Transfer Back to Hotel
18:00h Swimming Pool / Break / Team Building Activities
19:00h English Lessons (optional)
21:00h Dinner
21:30h Leisure Time / Movie Night
23:00h Bedtime
Field Trips
The camp offers a number of fun recreational activities, which may include a visit to a water park, a tour around the Everglades, beach football sessions, and going shopping.
Accommodation
Accommodation Facilities: Hyatt Place Plantation Hotel
Distance from Training Facilities: 10-12-minute bus drive
Room Type: Double rooms
Bathroom Type: Private bathrooms
Quality: 3/5
Students will be staying at the Hyatt Place Plantation, a 3-star hotel located just a 10–12-minute bus drive from the PSG Academy where all training sessions are held.
Rooms have a contemporary design and lots of natural light, and are shared between 2 to 4 students. Each room has air conditioning, high-speed Wi-Fi, a desk, a kitchenette, and a sofa.
Housekeeping is included (daily room cleaning & towel change), as well as laundry service for training gear three times a week.
The hotel features a swimming pool, a gym, and a restaurant. It also provides the bus transfer service to and from the sports facilities.
Safety
The PSG Camp takes place at a quiet and safe location in the state of Florida.
To ensure students' safety, the camp offers around the clock supervision, with one supervisor for every 14 children.
Students will be accompanied at all times, including daily training sessions and scheduled field trips.
There is a bus transfer service to and from the sports facilities where both daily training sessions take place, one in the morning and one in the afternoon after lunch. After an afternoon snack, students are taken back to the hotel for an English lesson (those who signed up for the course). Afterwards, they will enjoy dinner, some leisure time, and other training activities before bedtime.
Prices and Dates
The official rate of this program is determined in US DOLLARS so the final amount in other currencies may vary slightly due to currency fluctuation.
Starting Dates
PSG Academy Florida
PSG Academy Florida + English
PSG Academy Florida winter camp
Improved booking conditions for all camps
This 2024 make your reservation more easily and with less risk
We´ve lowered the deposit required to reserve your camp to just 500€
Free cancellation until March 1st
Money-back guarantee within 10 days
Optional anti-covid insurance

*Please note that if a visa is required to attend camp, it will be necessary to pay the total amount of the program

*Special conditions valid for all 2024 summer camp reservations except for the Barça USA camp, which will follow the general terms and conditions.
Extra Services
You can purchase one of the extra services below at an additional cost.
Camp Insurance

We offer two insurance options based on your needs:

Cancellation and Interruption Insurance: This option allows you to get your money back if you have to cancel or interrupt the camp for any justified reason, including injury or illness of participants both before and during the camp (the policy contains 35 different causes for justified cancellations).
Travel/Medical Insurance: With this insurance policy, you will be covered for medical assistance abroad and possible expenses caused by health-related issues, as well as other contingencies such as lost luggage or an unforeseen flight change.

Download the following PDF to learn more about each insurance options terms and conditions, coverage features, and price.

Camp Insurance


Transfer Service:

There are two types of transfer services available that we´ll detail for you below:

Standard transfer service: the camp offers an optional transfer service for participants who request it from the nearest airport to the residence (or vice versa). Check with Ertheo for schedules and prices for this service.
Special transfer with additional unaccompanied minor service: participants who fly to camp alone and have contracted the unaccompanied minor service with their airline must hire this special transfer with accompaniment so that the child isn´t left alone in the airport. Check with Ertheo for schedules and prices of this service.
Contact Ertheo for prices and additional information.
Transportation to the camp (flights/trains) is not included in the price of our programs.
Advice from Ertheo
This camp is ideal for students who are looking for first-class football training in the US to take their skills to the next level. It provides a comprehensive, high-performance training programme designed by the experienced head coach of the American PSG Academy, following the philosophy and methodology of one of the best football clubs in the world.
The camp features top-quality facilities and an international environment, with a polyglot coaching and supervision staff. There is also an optional English course available for those who wish to improve their language skills.
This camp is for you if
If you are looking for high-performance football training in the US
If you are looking for a long-term academy to develop your skills as a footballer
If you are a PSG fan and wish to learn the club's own methodology and philosophy
If you want to live a unique experience of personal growth
This camp is NOT for you if
If you are still at a beginner level of football
If you are looking for an onsite training camp, with no daily transfers involved
If you are looking for an intensive language programme as part of the football camp
Sign up
Clients who contact Ertheo before booking a camp or program are much more satisfied with their overall experience.
Option 1
(RECOMMENDED)*
1. Click Ask Ertheo if you have a question or would like to learn more about this program
2. Discuss your questions or concerns with one of our Sports Program Consultants via telephone or email
3. Select a program and receive a personalized quote
4. Make the first payment to start the enrollment process
Option 2
1. Click Sign up now to receive a personalized quote
2. Receive a personalized quote along with additional information about the program
3. Make the first payment to start the enrollment process