For boys and girls from 9 to 17 years old who train at an intermediate to advanced level and want to spend one to four weeks of their summer learning about the philosophy and methodology of Chelsea FC.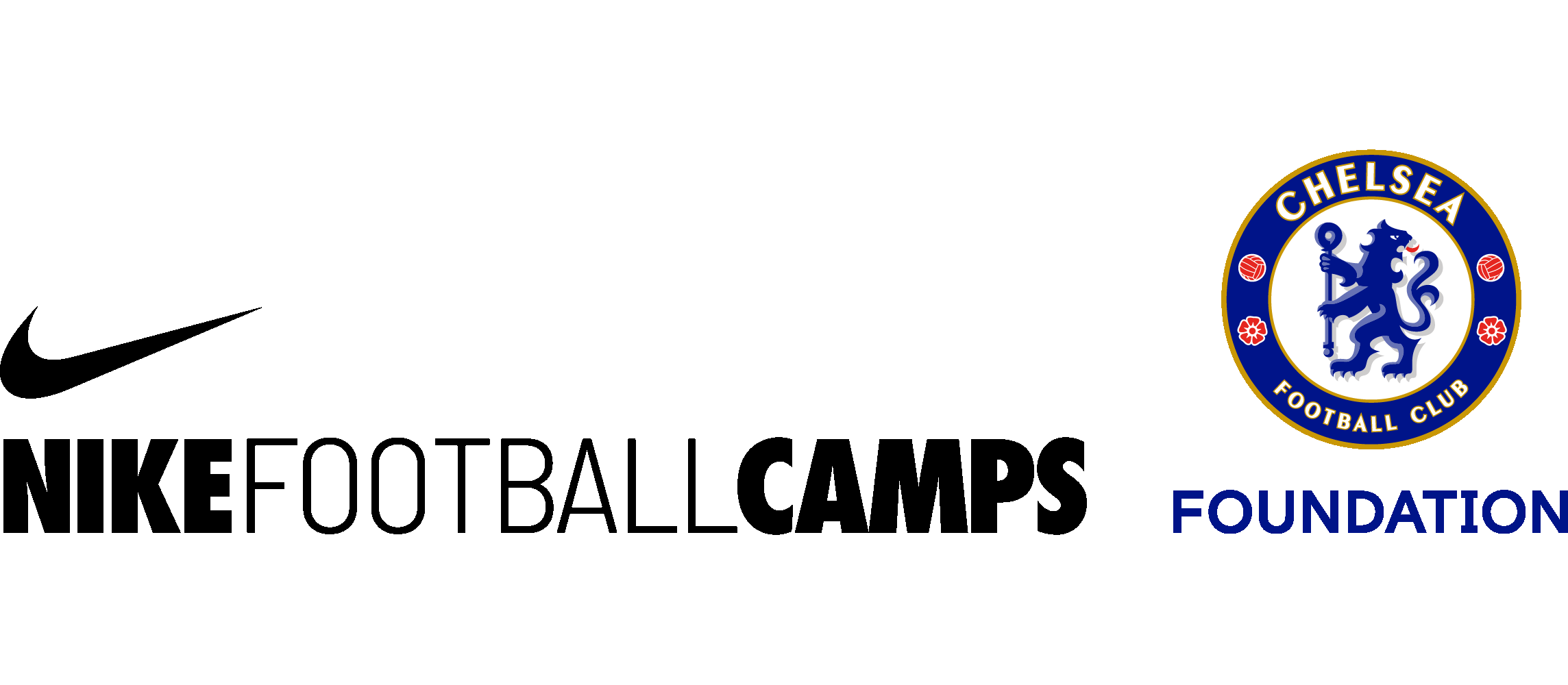 Are you interested in this program?
Download some information about this program and read it at anytime.
Overview
Location: Surrey, England
Ages: 9 to 17 years old, boys and girls
Levels: Intermediate to advanced
The Chelsea FC Foundation Summer Soccer Camps take place at two different venues depending on students' age. 9 to 13-year-old students attend Lancing College in Brighton, and those aged 13-17 go to the Charterhouse School in Surrey, located about an hour and a half from London, and then spend the last week of camp at Lancing College.
The camps take place in July and August, and participants can choose to attend from one to four weeks. The camps are open to boys and girls from 9 to 17 years old who train at an intermediate to advanced level.
Students can choose from two programs. The Soccer + ESL Program combines soccer training with English lessons for international students. The Intensive Soccer Program, on the other hand, is entirely focused on soccer.  They also offer a Goalkeeper Specific Training Program so goalkeepers can make the most of their time at camp and an All-girls Program exclusively for female athletes.
Most participants who attend these camps play at an intermediate level. They attend the Chelsea FC Foundation Summer Soccer Camps to fine-tune their soccer skills, to live a unique international experience, and to feel closer to their favorite soccer club.
Of course, most participants are fans of Chelsea FC Foundation, and the club makes an effort to make the students feel like Chelsea FC Foundation players during their stay. In fact, once a week, the students even travel to the official training facilities of Chelsea FC Foundation to train on the same fields as their favorite players.
The camp also includes several field trips, which may include a visit to the Stamford Bridge Stadium, central London, or a theme park.
Summer camp program options
Program
Program type
Training level
Training Intensity
Players level
Language classes
Accommodation quality
Training facilities quality
Price
Chelsea FC Foundation Camp - Football + English lessons (9 - 17 years)
Players or Goalkeepers (Boys or Girls)
3/5
2.5/5
2/5
YES
3/5
3/5
from £ 2293
for 1 week
Chelsea FC Foundation Camp - Intensive Football (9 - 17 years)
Players or Goalkeepers (Boys or Girls)
3/5
3.5/5
3/5
NO
3/5
3/5
from £ 2293
for 1 week
Academy / Club history
Chelsea FC Foundation is a London soccer club that was founded in 1905 and currently competes at the highest level in the English Premier League. As one of the clubs with the most wins in history, Chelsea FC Foundation is also one of the most celebrated teams in the UK and in the world.

The club, known as "The Blues," plays their home games at Stamford Bridge Stadium, the ninth-largest venue in the Premier League.

The team has had an impressive coaching roster which includes Ancelotti, Conte, and Mourinho. Their playing style has also been firmly defensive and focused on transitioning quickly from defense to offense. In recent years, the team has started to focus more on possession as a tactic for beating one of their biggest rivals, Manchester City.
Training
Skill level: Intermediate to advanced
Other soccer education features: Tactical classes, Seminars about nutrition and sports Students per training group: 16 students maximum
Training language: English
Training intensity: 2.5/5 Standard Program + English Course - 3.5/5 Intensive Program
Training at the Chelsea FC Foundation Summer Soccer Camps is intensive and designed to adjust to the age, level, and position of each player that attends. Participants work on team skills and individual skills. At the end of the camp, they receive an evolutionary report of their performance at camp which includes their unique strengths and weaknesses.
 
Training sessions are focused on four parts:
Technical: Students work on team skills like passing and finalizing plays as well as individual skills like dribbling and ball control.
Physical: Participants train to improve their speed and power. They also learn about the importance of nutrition and proper recovery.
Psychological: Students learn important values like responsibility, work ethic, and teamwork.  
Social: The camp program is designed to improve confidence, creativity, and social skills.

Lastly, official Chelsea FC Foundation speakers visit the camp to talk to the young soccer players about subjects related to soccer including how to become a professional soccer player.
Training Facilities
Training surface: Natural and artificial turf
Additional training facilities: Swimming pool and a covered pavilion
Quality: 3/5
Charterhouse School Facilities (students aged 13-17)
Students train on natural grass at the Charterhouse School for most of the week so they don't have to travel back and forth from the residence to the training facilities. Once a week, they travel to the official training facilities of Chelsea FC Foundation to train like their favorite players on artificial turf. The Charterhouse School complex also has a swimming pool that participants can use during their free time and a covered sports pavilion for days when it rains.
Lancing College Facilities (students aged 9-13)
Lancing College features vast sports facilities, including 8 natural grass and 3 artificial grass football pitches, a sports hall, and a 25-meter swimming pool.
Coaches
Licenses: UEFA A, UEFA B, UEFA LEVEL 1 and UEFA LEVEL 2
Coaching experience: Youth soccer coaching experience
Playing experience: Some coaches have played professionally
Languages: English
All coaches at the Chelsea FC Foundation Summer Soccer Camps have extensive experience training youth soccer players. In fact, many of them are coaches of the Chelsea FC Foundation juniors soccer club.

The coaches are responsible for designing the training program at the camp. The main objective of the program is to develop the participants' soccer skills and decision-making skills on the pitch. They also work on sports psychology and mental toughness.

Coaches use the same philosophy and training methodology as Chelsea FC Foundation and are trained to inspire camp participants to continue practicing and celebrating the club.
Language Classes
Native teachers: Yes
Hours per week: 13 - 14 hours per week
Quality of the classes: Medium
The Chelsea FC Foundation Soccer + English program includes 13 to 14 English classes per week designed to build the students' communication skills. On the first day, students take a test to be placed into groups with other students of a similar age and English level. Groups usually consist of about 12 students.

Teachers are trained according to the CLIL pedagogical method of teaching. CLIL stands for Content and Language Integrated Learning and is a popular English-teaching method practiced world-wide. With this method in mind, the ESL curriculum at the Chelsea FC Foundation Summer Soccer Camps is based on learning English through soccer.

Students learn by participating in various kinds of exercises and activities related to soccer. They might write press releases or sports articles to practice their writing skills. They might interview players and commentate games to practice their speaking skills. All activities and fun and designed to maintain the students' interest and enthusiasm for learning English.
Camp Schedule
The following schedule demonstrates a typical day at camp. The exact camp schedule will most likely vary from day to day.
Typical camp schedule
Schedule:
8:00 AM Breakfast
9:30 AM English classes / Soccer training
10:30 AM Rest
11:00 AM Soccer-focused English classes / Soccer training
12:30 PM Lunch
13:30 PM Rest
14.30 PM Soccer training
18:00 PM Dinner
19:00 PM Recreational activities
21:00 PM Free time
23:00 PM Bedtime
Accommodation
Name of the facilities: Charterhouse School / Lancing College
Location (distance from training facilities): All in the same facilities (5 minutes walking)
Types of rooms: Double and single rooms (1 to 2 students per room)
Bathrooms (private or shared): Most rooms have their own private bathrooms. However, some rooms do have to share bathrooms.
Quality: 3/5
The Nike Chelsea Camp offers two different accommodation venues depending on students' age. Younger students (9-13) stay at Lancing College in Brighton, while 13 to 17-year-old students stay at the Charterhouse School, located in the town of Godalming, Surrey.
The Charterhouse School features mostly single rooms with private bathrooms, and Lancing College features both single and shared rooms with shared bathrooms.
Rooms are simple yet comfortable, with twin beds and desks. Both venues offer laundry and housekeeping services.
Safety
Both camp venues are private English boarding schools that feature student dormitories and vast sports and recreational facilities, all of which are vacant during the summer holidays. These schools are located in safe and quiet areas, surrounded by fields, and away from the hustle and bustle of big cities.
Additionally, all camp facilities are onsite, which means participants never have to take a bus or any other kind of transportation to travel between facilities.
The only time students leave the campus is for excursions during which they are always accompanied by a camp monitor. In fact, participants are supervised 24/7 by camp monitors during their stay at the Chelsea FC Foundation Summer Soccer Camps.
Prices and Dates
The official rate of this program is determined in POUNDS so the final amount in other currencies may vary slightly due to currency fluctuation.
Starting Dates
Standard with English (18hrs football + 12.5hrs english)
Intensive (29hrs football)
Improved booking conditions for all camps
This 2024 make your reservation more easily and with less risk
We´ve lowered the deposit required to reserve your camp to just 500€
Free cancellation until March 1st
Money-back guarantee within 10 days
Optional insurances

*Please note that if a visa is required to attend camp, it will be necessary to pay the total amount of the program

*Special conditions valid for all 2024 summer camp reservations except for the Barça USA camp, which will follow the general terms and conditions.
Extra Services
You can purchase one of the extra services below at an additional cost.
Camp Insurance

We offer two insurance options based on your needs:

Cancellation and Interruption Insurance: This option allows you to get your money back if you have to cancel or interrupt the camp for any justified reason, including injury or illness of participants both before and during the camp (the policy contains 35 different causes for justified cancellations).
Travel/Medical Insurance: With this insurance policy, you will be covered for medical assistance abroad and possible expenses caused by health-related issues, as well as other contingencies such as lost luggage or an unforeseen flight change.

Download the following PDF to learn more about each insurance options terms and conditions, coverage features, and price.

Camp Insurance


Transfer Service:

There are two types of transfer services available that we´ll detail for you below:

Standard transfer service: the camp offers an optional transfer service for participants who request it from the nearest airport to the residence (or vice versa). Check with Ertheo for schedules and prices for this service.
Special transfer with additional unaccompanied minor service: participants who fly to camp alone and have contracted the unaccompanied minor service with their airline must hire this special transfer with accompaniment so that the child isn´t left alone in the airport. Check with Ertheo for schedules and prices of this service.
Contact Ertheo for prices and additional information.
Nearest airport / train station:
Heathrow Airport (LHR)
Gatwick Airport (LGW)
Transportation to the camp (flights/trains) is not included in the price of our programs.
Advice from Ertheo
The Chelsea FC Foundation Summer Soccer Camps are some of the best camps we offer in England. The camps are well-organized, safe, and training is effective and suitable for intermediate or advanced soccer players. The Chelsea FC Foundation Summer Soccer Camps also do a good job providing participants with a complete sports camp experience. All of the above makes these camps a great option for young soccer players who have never participated in a soccer camp abroad.

These camps are also a great option for international students looking for English linguistic immersion. Students get the opportunity to learn English through soccer. These camps inspire international students to want to continue studying English. They show their students that learning English can be fun.
This camp is for you if
If you're looking for some extra motivation or inspiration to learn English.
If you're a fan of Chelsea FC Foundation and want to learn their philosophy and methodology from official Chelsea FC Foundation coaches.
If you'd like to train in the official training facilities of Chelsea FC Foundation like your favorite soccer stars.
This camp is NOT for you if
If you're looking for intensive high-performance training. This program is suitable for intermediate or advanced soccer players. Elite soccer players should consider a high-performance program.
The intensive program is only suitable for students who at least speak English at an intermediate level.
Other Programs Available
Chelsea FC Foundation football camp for girls
Chelsea FC Foundation Girls' Camp. Specific programme for intermediate or advanced girls aged 12 to 17.
Sign up
Clients who contact Ertheo before booking a camp or program are much more satisfied with their overall experience.
Option 1
(RECOMMENDED)*
1. Click Ask Ertheo if you have a question or would like to learn more about this program
2. Discuss your questions or concerns with one of our Sports Program Consultants via telephone or email
3. Select a program and receive a personalized quote
4. Make the first payment to start the enrollment process
Option 2
1. Click Sign up now to receive a personalized quote
2. Receive a personalized quote along with additional information about the program
3. Make the first payment to start the enrollment process