For intermediate/advanced soccer players (boys only) from 14-21 years old who want to spend two to four weeks of the summer training at the oldest private soccer academy in the UK.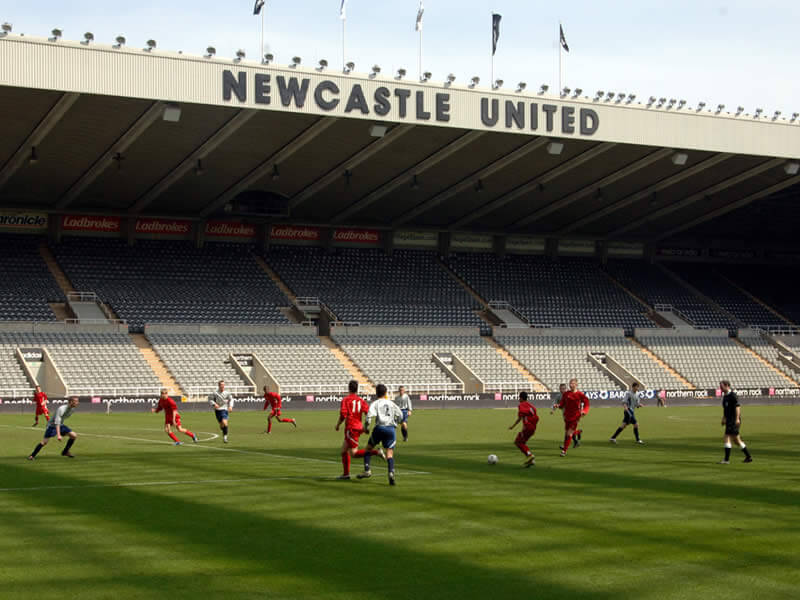 Are you interested in this program?
Download some information about this program and read it at anytime.
Overview
Location: Stamford, England
Ages and genders: 14 - 21 years old (boys only)
Levels: Intermediate/Advanced
The England High-performance Summer Soccer Camps take place at the UK's first privately owned soccer academy, the High-performance Soccer Academy in Stamford, England.

England High-performance Summer Soccer Camps offer boys from 14 - 21 years old the chance to improve their skills alongside other advanced and elite young soccer players from all around the world. Goalkeepers receive goalkeeper specific training.

This academy stands out for its exceptional staff attention and professional-style training. Academy students and summer camp participants alike enjoy a family-like environment and are very well-cared-for by coaches, teachers, and other camp monitors.

Many participants attend the summer soccer camps at the High-performance Academy in England to try out for the academy's full-year program where students live, train, and study during the course of the scholastic year. Ask Ertheo for more information about full-year programs.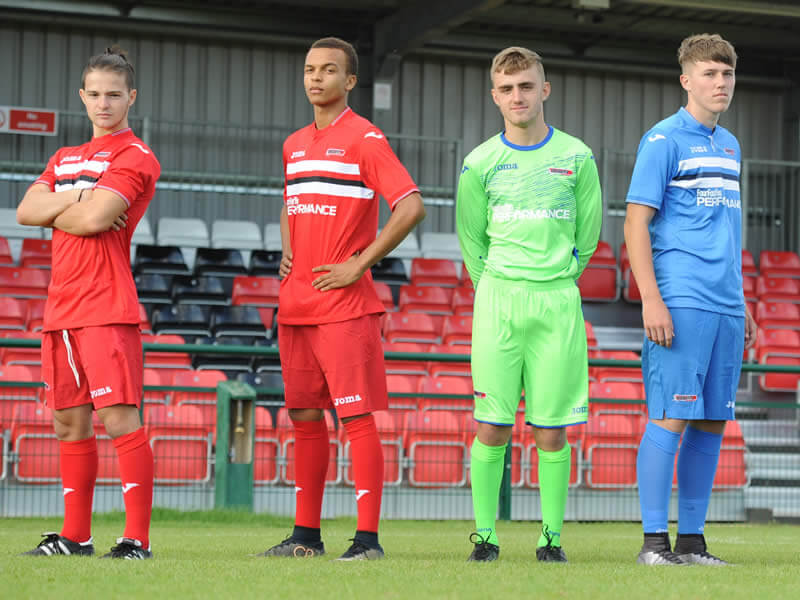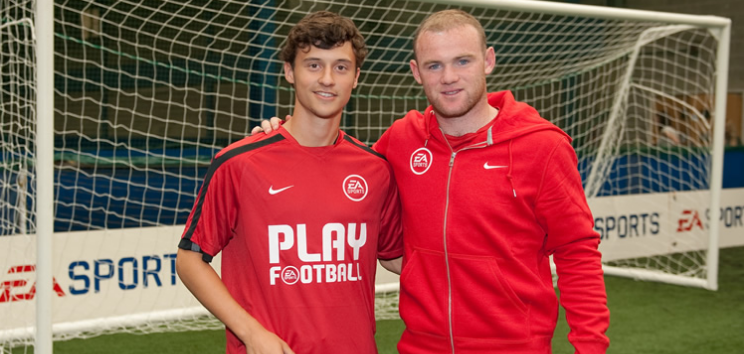 Primary Summer Camp Programs Options
High-performance Program BOYS with or without ESL (ages 14 - 21)
For intermediate/advanced international soccer players (boys only) from 14 - 21 years old. Optional English classes.
High-performance Program GOALKEEPERS with or without ESL (14 - 21)
For intermediate/advanced goalkeepers (boys only) from 14 - 21 years old. Optional English classes.
Other Programs at the England High-performance Academy
High-performance Full-time Academy Programs
For advanced soccer players (boys only) from 14 - 21 years old. Students live, study, and train at the academy during the school year to prepare to play at a collegiate, semi-professional, or professional level. Click here for more information.
High-performance Intensive Winter Soccer Programs
For intermediate/advanced soccer players (boys only) from 14-21 years old who want to spend one to six weeks of the school year training alongside full-time academy students. Click here for more information.
Academy / Club history
The academy is located in Stamford, England and was founded in 2007, making it the UK's first private football academy. They pride themselves on offering their students a holistic education to develop as both soccer players and as students. Many coaches at the academy are UEFA A certified, and many have coached, managed, and/or played for professional teams.

The academy also has an impressive list of alumni including Calaum Jahraldo-Martin, an Antigua and Barbuda International footballer, and Manny Oyeleke, an English professional footballer who plays for EFL League Two side Port Vale as a central midfielder and right back.
Training
Skill level: intermediate/advanced
Other soccer education features: Strength training & conditioning, Diet & nutrition guidance, Goalkeeping training
Students per training group: 16 - 20 students
Training language: English
Training intensity: 4/5
The England High-performance Summer Soccer Camps feature professional-style training designed for intermediate/advanced players who already have extensive experience, great technique, and advanced game intelligence.

Players work on their individual skills as well as their tactical skills through individual and team drills and didactic matches. Coaches provide personalized guidance for each and every player, analyzing their strengths and weaknesses and helping them improve in all areas.

Goalkeepers also receive personalized guidance and train with qualified goalkeeper coaches to improve their skills between the posts.

All players also work on their strength and fitness and participate in various physical conditioning sessions during their time at camp. Additionally, participants receive nutritional guidance to learn about the proper diet for a professional athlete.

On the last day of each two-week camp session, the young athletes participate in a football trial match and receive a final evaluation report which outlines their strengths and weaknesses and tells them where they should focus on improving.
Training Facilities
Training surface: Natural and artificial turf
Additional training facilities: Complete training gym
Quality of training facilities: 3.5/5
Participants train at the Borderville Sport Complex in Stamford, England located 5 minutes by bus from the student residence. The academy provides private transportation for their students each day to take them to and from the residence and the training complex. The complex features a number of high-caliber grass and artificial turf fields including a stadium with a capacity for 2,000 spectators.
Coaches
License: UEFA A License, UEFA B License
Coaching experience: Many coaches with 10+ years of experience coaching professional academy teams like the Kettering Town Academy, Northampton Town Academy, and the Peterborough United Academy
Playing experience: Professional playing experience for teams like Leicester City, Lincoln City, Northampton Town, Tottenham Hotspurs
Languages: English
Coaches at the England High-performance Academy possess various levels of UEFA qualifications including the A license (which is just one step below the highest level Pro License). Goalkeeper coaches also possess the Level 2 Goalkeeper Training License making them qualified coaches for the academy's rigorous goalkeeper training program.

Additionally, most coaches at the academy have 10+ years of experience coaching the youth academies of various official football clubs in England, meaning they have ample experience coaching young, talented footballers and many connections to important football clubs in England.
Language Classes
Native teachers: Yes
Hours per week: 6
Quality of the classes: 2/5
The England High-performance Soccer Academy has partnered with the Stamford English Language Academy to offer English classes (levels A1 to B2) for their international participants.

Stamford Academy is accredited by the British Council and they're also certified as an official Cambridge ESOL Exam Preparation Center. The course is designed to focus on developing the four key language skills (reading, writing, speaking, and listening) in order to prepare the students to use English in practical situations.

The course also prepares students for one of the four main English language exams provided by Cambridge ESOL - Key English Test (KET), Preliminary English Test (PET), Cambridge First (FCE) Cambridge Advanced (CAE).
Camp Schedule
The following schedule demonstrates a typical day at camp. The exact camp schedule will most likely vary from day to day.
Monday to Thursday
Schedule:
07.00 - 08.30 Breakfast at the residence
08.30 - 09.00 Transport to training facilities
09.00 - 11.00 Training session
11.30 - 12.30 English classes (optional)
12.30 - 13.00 Transport to residence
13.00 - 14.00 Lunch
14.00 - 14.30 Transport to training facilities
14.30 - 16.30 Training session
16:30 - 16:45 Transport back to the residence
17.00 - 18.00 Dinner
18.00 - 19.00 English Classes (optional)
19.00 - 20.00 Snack
20.00 - 22.00 Free time
22.00 - 23.00 Bedtime
Friday
On Fridays, the young athletes participate in a friendly football match.

Saturday
On Saturdays, they rest and recover.

Sunday
On Sundays, they usually have an excursion.
Accommodation
Name of facilities: The Garden House, 17th-century boutique hotel
Location: 5 minutes by bus from the academy
Type of rooms: 19 double rooms
Bathroom: Private
Quality of accommodation: 3/5
Participants in the England High-performance Summer Soccer Camps find accommodation at The Garden House, a quaint 17th-century boutique hotel located just 5 minutes from the training facilities by bus.

The hotel consists of 19 rooms in total, exclusively inhabited by academy students, creating an ideal environment for young soccer players who are serious about improving their soccer skills. Summer camp participants stay in comfortable double rooms (some quadruple) with private restrooms.

Common areas in the residence include a dining room, a study room, a lounge, and a game room where students can play billiards, Ping Pong, or video games during their free time. 
The residence also has free WiFi so participants can use their phones and/or laptop computers. The young athletes are also supervised 24/7 at the residence for their own safety.
 
Safety
One of the greatest safety assets of the England High-performance Soccer Academy is its location. It's a quiet town with almost no violence and very little petty crime. As a result, participants over 18 (or under 18 with parental permission) are allowed to leave the campus and explore the town, making it the perfect option for more mature and responsible young athletes. Of course, participants are required to sign out and in so academy staff knows where the students are at all times.

The academy is also quite small and hosts around 40 full-time academy students. The small size means staff members can pay more attention to participants in their programs and their well-being. They also make an effort to get to know the participants to make sure they feel at home while at the academy.
Prices and Dates
Hurry, there are only 5 spaces left
for June 26
!
Special Price (Last 5 Places June 26!):
€2.195 (you'll be saving €548)
Starting Dates
Improved booking conditions for all camps
This 2023 make your reservation more easily and with less risk
We´ve lowered the deposit required to reserve your camp to just 500€
Free cancellation until March 1st
Money-back guarantee within 10 days
Optional anti-covid insurance

*Please note that if a visa is required to attend camp, it will be necessary to pay the total amount of the program

*Special conditions valid for all 2023 summer camp reservations except for the Barça USA camp, which will follow the general terms and conditions.
Extra Services
You can purchase one of the extra services below at an additional cost.
Anti-Covid Insurance

We have different insurance options with special anti-covid coverage, so you can insure your camp reservation according to your needs:

Cancellation and Interruption Insurance: cancellation and interruption insurance allows you to recover your payment if you cancel or interrupt the camp for a justified cause (including illness from COVID-19 and 35 other causes)
Travel/Medical Insurance: with this insurance policy, you´ll be covered for medical assistance abroad and possible expenses caused by situations resulting from COVID-19, such as needing to extend your stay up to 40 days, as well as other general situations such as loss of luggage, unforeseen ticket changes, etc.

Download the following PDF for more information about anti-covid coverage, the general terms & conditions, and prices of each insurance policy.

Anti-Covid Insurance


Transfer Service:

There are two types of transfer services available that we´ll detail for you below:

Standard transfer service: the camp offers an optional transfer service for participants who request it from the nearest airport to the residence (or vice versa). Check with Ertheo for schedules and prices for this service.
Special transfer with additional unaccompanied minor service: participants who fly to camp alone and have contracted the unaccompanied minor service with their airline must hire this special transfer with accompaniment so that the child isn´t left alone in the airport. Check with Ertheo for schedules and prices of this service.
Contact Ertheo for prices and additional information.
Nearest airport / train station:
Birmingham Airport (BHM)
Transportation to the camp (flights/trains) is not included in the price of our programs.
Advice from Ertheo
The England High-performance Summer Soccer camps are for young soccer players who are serious about improving their skills in a short period of time. Specifically, they are ideal for young athletes who thrive in a quiet and familiar environment where they can focus on their improvement as footballers and as people. Participants in these summer camps quickly begin to feel like a close-knit family - brothers who come from all over the world to improve their skills and share their passion for soccer.

If you're interested in participating in an intensive soccer program this summer, the England High-performance Academy summer soccer camps could be a good option for you. Be sure to contact Ertheo for more information.
This camp is for you if
You're interested in attending a full-time academy program at the England High-performance Academy.
You thrive in a close-knit family-like environment where staff members show interest in your personal growth and well-being.
You're responsible and will enjoy the freedom to leave the academy campus and explore the town of Stamford.
You're an international student with an intermediate/advanced level of English who wants to live and international experience and finetune your English.
This camp is NOT for you if
You don't play at an advanced level or don't have much soccer experience.
You have a low level of English. Training takes place entirely in English which means students must understand at least the basics.
You need constant supervision because of behavioral issues. Students at the academy are allowed to leave campus.
Having fun is more important to you than your growth and improvement as a soccer player. The academy expects their students to be dedicated and disciplined.
Sign up
Clients who contact Ertheo before booking a camp or program are much more satisfied with their overall experience.
Option 1
(RECOMMENDED)*
1. Click Ask Ertheo if you have a question or would like to learn more about this program
2. Discuss your questions or concerns with one of our Sports Program Consultants via telephone or email
3. Select a program and receive a personalized quote
4. Make the first payment to start the enrollment process
Option 2
1. Click Sign up now to receive a personalized quote
2. Receive a personalized quote along with additional information about the program
3. Make the first payment to start the enrollment process