The complete course lasts 9 months and includes personalized training at the academy and modern apartments for housing. In addition, the GGGA golf school is in partnership with Montverde private Academy, in charge of the academic program for kids who want to combine their training with their academic studies.
Overview
Training: 30 h / week
English Classes: Yes
Required Age: 10 - 18 years
Lodging: Double
This high intensity golf academy is located in a small town in Florida, close to Orlando and is directed by Gary Gilchrist, a renowned trainer with more than 20 years of experience who has trained from young kids to big celebrities such as Paula Creamer, Shanshan Feng or Fabrizio Zanotti.
In addition, several specialized magazines have claimed him one of the best trainers in the United States.
The philosophy of this golf school is that champions are made, not born. Its slogan: train like a champion to become one focused on the objective to provide youngsters with the best environment and motivation so they can reach their highest potential as golfers.
The academy has the latest technology so parents can be updated at all times on their children´s progress with a simple app that can be installed in any mobile or tablet device in order to have access to all the program´s information and their children´s results.
*A medium/high level of English is necessary to participate
*The academy is closed from 12/23 to 01/02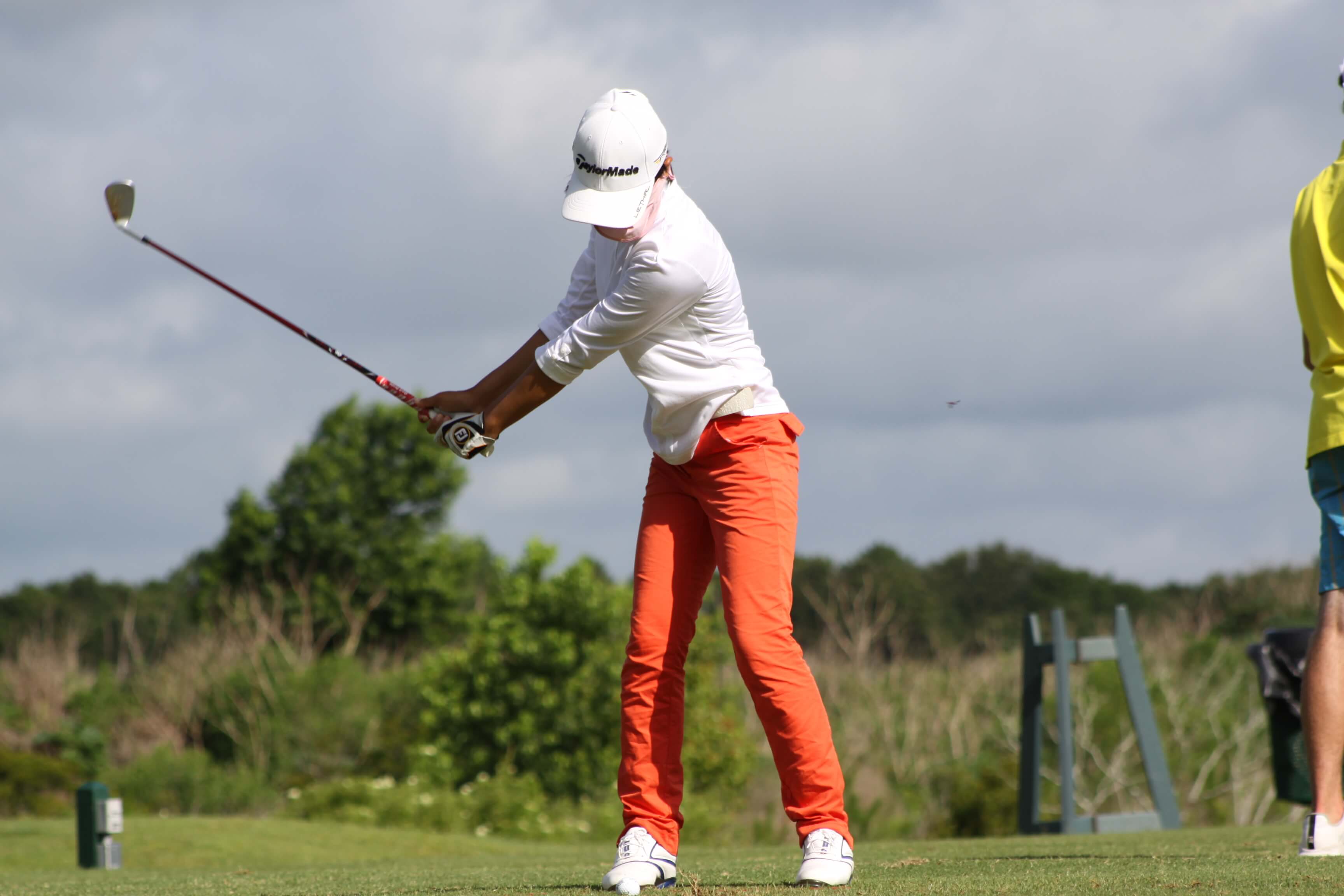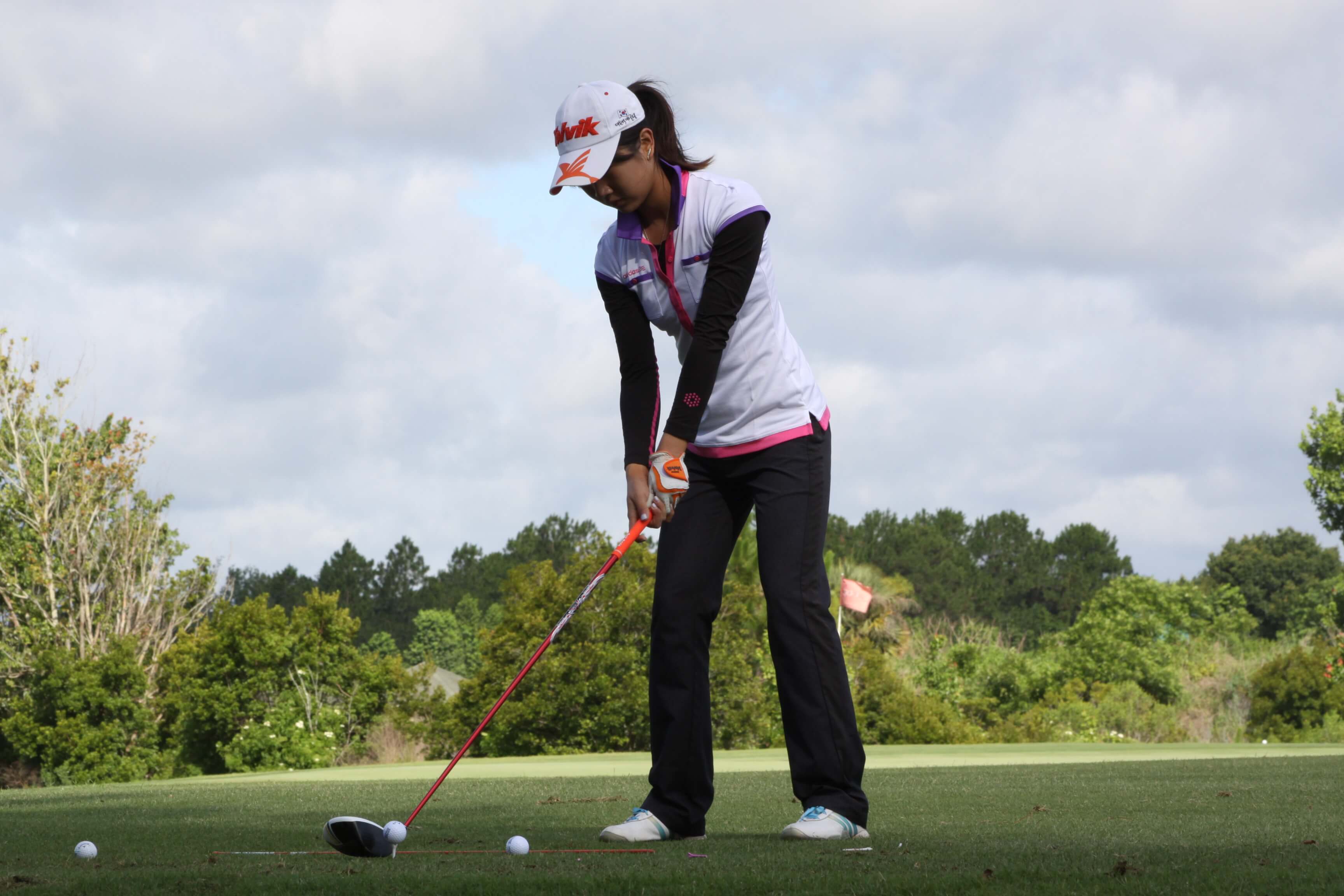 Available programs
Academic Year Program
From August to June for boys and girls between the ages of 12 to 17 years. Includes training + housing + school.
Semesters
Winter semester: From August to December or Spring semester from January to June (follows the same structure as the annual program).
Other available programs
Monthly Programs
Can start on any Sunday and includes training + housing.
Weekly Programs
Are available in January, February and during the summer if you wish to attend a weekly program outside these dates, we can organize a personalized program.
Training
Training location: Gary Gilchrist Golf Academy
Hours of training per week: 30 h / week
Levels of training offered by the camp: Advanced, Intermediate, Beginner
Number of children per group: 8
How are the groups organized?: Level
Training surface: Natural grass
The high intensity golf training school specializes in training youngsters who wish to become professional athletes.
Focusing on the fact that each player is different, Gary has created a personalized system for physical, mental and technical development that allows golfers to improve in very little time.
The training program focuses on 5 basic foundations:
Physical training
Mental training
Technical aspect
Strategic aspect
Personal aspect
Training starts at 1PM in the afternoon. Swings, strategies, routines and specific preparation for tournaments are worked on until 4PM.
From 4PM to 6PM players work the mental aspect in groups in order to improve confidence, concentration and self-control, etc.
From 6PM to 7PM a fitness class allows players to work on their physical aspect.
A total of 6 hours a day from Monday to Friday are held so kids can improve and become complete, strong and mentally prepared players so they are ready to compete.
Participants train on a 36-hole golf course at the Mission Inn Resort located 20 minutes away from the housing complex.
In addition, players and their families can follow their advancement thanks to the Edufii application. This technology allows:
Video storage
Evaluations
Drills
Development plans
Progress follow up
Tournament schedules
Communicate directly with the trainers
Many other features
Edufii is designed to navigate easily, allowing students and their parents to have access to the players profile and follow in their steps.
Training Facilities
Training Location: Mission Inn Resort
Kids train on a professional 36-hole golf course at Mission Inn Resort. This private training center with 100 years of history has been awarded the second best course in the nation by experts in the golf sector in 2015.
Location
The program takes place at the Mission Inn Resort golf course located in Howey-in-the-Hills, a town in Lake County in the state of Florida.
Language Classes
Institution: Montverde academy
Location: 15 minutes from the residence
Education programs: From 6th grade to 12th grade
This golf academy, allows students to train as golfers and also continue with their education. This is done by attending a private institution that offers education from 6th to 12th grade. The name of the institution is Montverde academy and its located 15 minutes from the housing complex making it easy to travel there daily.
This is a private school with a long history and prestige, offering flexible and adaptable programs for the specific needs of each student.
You can find all the information on their web page as well as the registration process.
The GGGA academy has worked with them for many years allowing students to improve their golf as well as make the most of their academic level experience.
Camp Schedule
The philosophy of this high intensity golf academy is that training and rest are equally important. The kids must have time to rest, recover and enjoy other activities making them feel at home since their state of mind influences their sporting aspect.
Here is a type of schedule with activities for the students who attend the golf school for 9 months:
That is why on the weekends, the school tries to get kids to have fun, establish friendships and feel less homesick from their family and friends back home. To do this a series of activities are provided such as:
Visits to theme parks (for example Universal Studios)
Visits to the bowling alley
Visits to the movie theater
Shopping at Orlando malls
Paintball or laser tags games
Attend an NBA basketball game, etc.
Accommodation
Accommodation type: Apartment
Room type: Double
Bathroom type: Shared
Languages spoken by monitors: Spanish, English
The number of children per monitor: 1/6
Kids who train at the golf school stay at fabulous apartments located just 10 minutes away from the Montverde School where they study and 20 minutes away from where they train.
Each apartment is completely furnished and has Internet access, cable TV, washer and dryer.
The rooms are single or double and a team of teachers from the academy is in charge of creating a familiar and happy environment supervising all participants.
Youngsters have many options available to enjoy their free time:
Videogames
Movies
Billiards
Ping-Pong tables
Board games
Football
Basketball
Pool
Tennis
Fitness Room
Prices and Dates
Duration (Weeks)
GGGA
Golf camp
The official rate of this program is determined in US DOLLARS so the final amount in other currencies may vary slightly due to currency fluctuation.
Starting Dates
Golf camp
Improved booking conditions for all camps
This 2023 make your reservation more easily and with less risk
We´ve lowered the deposit required to reserve your camp to just 500€
Free cancellation until March 1st
Money-back guarantee within 10 days
Optional anti-covid insurance

*Please note that if a visa is required to attend camp, it will be necessary to pay the total amount of the program

*Special conditions valid for all 2023 summer camp reservations except for the Barça USA camp, which will follow the general terms and conditions.
Extra Services
You can purchase one of the extra services below at an additional cost.
Anti-Covid Insurance

We have different insurance options with special anti-covid coverage, so you can insure your camp reservation according to your needs:

Cancellation and Interruption Insurance: cancellation and interruption insurance allows you to recover your payment if you cancel or interrupt the camp for a justified cause (including illness from COVID-19 and 35 other causes)
Travel/Medical Insurance: with this insurance policy, you´ll be covered for medical assistance abroad and possible expenses caused by situations resulting from COVID-19, such as needing to extend your stay up to 40 days, as well as other general situations such as loss of luggage, unforeseen ticket changes, etc.

Download the following PDF for more information about anti-covid coverage, the general terms & conditions, and prices of each insurance policy.

Anti-Covid Insurance


Transfer Service:

There are two types of transfer services available that we´ll detail for you below:

Standard transfer service: the camp offers an optional transfer service for participants who request it from the nearest airport to the residence (or vice versa). Check with Ertheo for schedules and prices for this service.
Special transfer with additional unaccompanied minor service: participants who fly to camp alone and have contracted the unaccompanied minor service with their airline must hire this special transfer with accompaniment so that the child isn´t left alone in the airport. Check with Ertheo for schedules and prices of this service.
Contact Ertheo for prices and additional information.
Transportation to the camp (flights/trains) is not included in the price of our programs.