Winter soccer camps in Europe and United States
At Ertheo we have summer camps and also offer winter soccer camps so you can improve your level of play for several weeks. Our programs are organized in soccer academies and are for students who wish to receive intense training during the winter months. Sevilla and Barcelona are the camp locations in Spain, although we also offer the possibility to travel to the United States, specifically to the IMG academy in Florida.
Why choose our winter soccer academies?
Sport camps are always associated with summer when boys and girls finish school and can spend some weeks away from home. But, why not spend some weeks during the winter season at a soccer camp? With the  winter programs you can continue improving your soccer level, train with specialized coaches and repeat the experience in the future. As we mentioned earlier, you can choose a campus in Spain or in the United States, as well as improve a language in the language academies.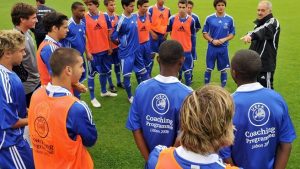 The FC Barcelona and the Sevilla F.C. are very important teams in UEFA Champions League. To reach such excellence, one needs to be trained by the best and sign up for one of our winter soccer camps where you can receive tips and suggestions from the most reputable trainers at Spanish academies.
Our  winter soccer camp in Barcelona offers boys and girls, between the ages of 8 and 18 the opportunity to train during two or four weeks at the Barcelona soccer academy. Many professional players have trained at the Barcelona soccer academy including the right back for Barcelona and the Spanish Team player Jordi Alba. By joining our intensive winter program in Cataluña, you can improve all the aspects of the game from tactics to individual technique.
You don´t need special abilities to sign up for the course, since we train players of all levels. However, you do need basic knowledge and to love soccer as much as we do. You can choose the option of languages, to take advantage of your stay and improve English, Spanish or Catalan.
During your stay in Barcelona, you train at the ESPORTIVA CORNELLÀ, field, one of the best soccer Catalan fields in Spain. The club offers excellent training facilities for players of all ages and has more than 50 teams competing in all categories. This field has more than 1,000 registered players in many training programs. With this information we assure you work with experienced coaches who train base soccer players. Students at the Barcelona academy can benefit from:
Experts from a qualified soccer center who work with professional players.
The possibility of playing friendly games against other students.
English or Spanish classes.
Student housing in a single room or shared with other students.
Wi-Fi, common area room and entertainment center.
24-hour security and concierge service.
Field trips to local soccer stadiums.
Guided tours and field trips to the beach.
All these characteristics at the winter Barcelona camp offer an option to take training seriously during several weeks. If the Barcelona academy has convinced you for the winter season, you can check prices and dates here.
In conjunction with Barcelona, we offer the Sevilla Soccer Academy, considered one of the best soccer schools in Spain and probably the world because of their facilities and great student teaching.
The Sevilla academy organizes several winter soccer teams that last between two and four weeks during January and February. These courses are ideal for students who wish to train and improve during the winter in addition to learn a new language. The Sevilla Soccer Academy only functions with licensed professionals who are experienced in coaching the highest level in Spain and this demonstrates why they are one of the best. You will get a first hand experience and learn some of the training methods by the most famous clubs in Spain.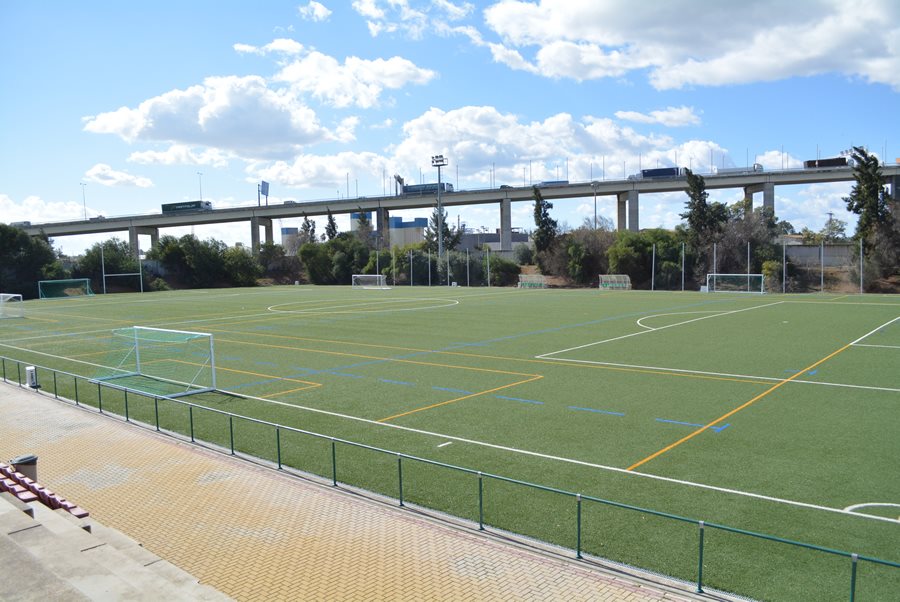 More than 100 players have passed by this academy and have become elite soccer athletes, such as Beñat from the Atletic Bilbao and Joaquin from the Real Betis, who have also played in the Spanish Team. Depending on your country of origin, you can decide to study English or Spanish during your stay in Sevilla. It´s also possible to watch a live soccer match from the main soccer teams. The most significant advantages of the Sevilla winter camp are:
Attend Spanish or English classes during your stay.
Participate in organized training sessions by professional coaches with experience.
Play friendly matches against other students.
Enjoy field trips to different cities such as Sevilla, Granada and Córdoba.
Watch a live soccer match with some of the best soccer teams in Spain.
Stay at the recently renovated university student housing or with a host family.
Guided visits and field trips to the beach.
The academy offers more than just soccer and invites you to live a rich and complete experience. If you choose Sevilla to play winter soccer we assure you a fantastic time because of what it has to offer. To learn about prices, dates and more information about winter Sevilla program please access this link.
For those who prefer to travel outside of Spain and Europe, Ertheo offers the IMG option in Florida, United States. This high intensity academy organizes winter soccer camps for boys and girls between the ages of 10 and 19 so they can develop their soccer abilities in theses magnificent facilities.
The IMG headquarters are in Bradenton (Florida), where the academy has its independent campus, similar to what American universities have. Among all the facilities available at the campus is the athletic field, basketball courts, soccer field, gymnasium or pool. IMG offers students two programs: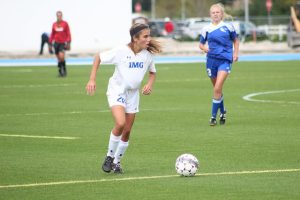 Soccer + English (international students): This option includes 15 hours a week of soccer plus 15-20 hours a week of English classes. Students can chose the preparation TOELF  course or ESL: English as a second language.
Only soccer: For those who only want to play soccer during their stay at IMG, This option offers 20 to 25 hours a week of soccer.
All the IMG coaches are experienced in training young boys and girls, so learning is reassured. The technical staff  is headed by Director Rusty Scarborough, previous coach of university teams and 16 times champion of different clubs and by Technical Director Kevin Hartman, the first player in MLS´s history with many stops and achieved victories.
The soccer programs IMG organizes focus on the player´s individual development in a team environment. Boys and girls work on specific exercises in their playing field as well as participate in strategy sessions and improve their performance and mental attitude to face the games.
You might be convinced on applying to IMG, so if you need to know the weeks and prices available during the winter season please click on this link here.
Soccer - Language - Culture
Many of our students are ready for a career in the competitive world of soccer and without a doubt, our academy training allows them to follow their dreams. However, not all the participants wish to become professional soccer players.
Even if you are just looking for an experience filled with soccer, our courses can help you improve your life, both socially and culturally. The opportunity to train and study abroad with boys and girls from other countries can expand your horizons, improve your social skills and help you develop as an individual.