7 and 14-day programmes for children between 16 and 19 years of age who want to try out for the West Ham United high-performance academy in London and make the leap to professional football.

About the Programme
Location: London
Skill Level: Advanced or elite
Age: Children between 16 and 19 years of age
Available Programmes: 7 and 14 days
Available Dates: Throughout July, from the 20th of February to the 5th of March, and from the 3rd of April to the 15th.
This is a tryout programme to become part of the academy's annual training team - it is not a direct tryout for a professional football team -. The programme is designed to provide long-term training to players who are looking to reach the competition level required to make the leap to professional football.
Programme students who can prove they are both skilled and mature enough to take the next step will have the chance to attend tryouts with professional or semi-professional football teams. It will be up to the coaching staff to decide which players are ready for the highest level of competition.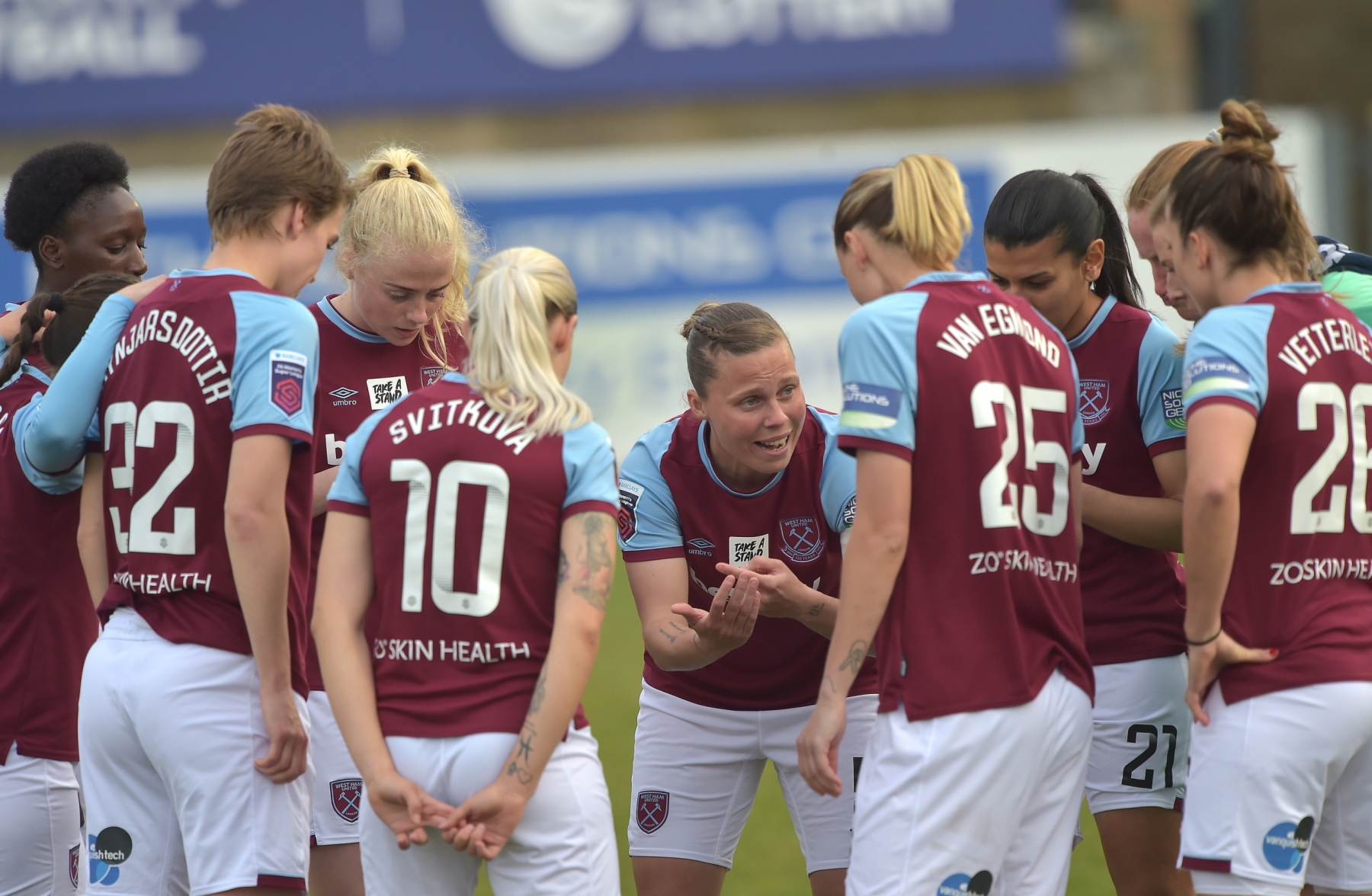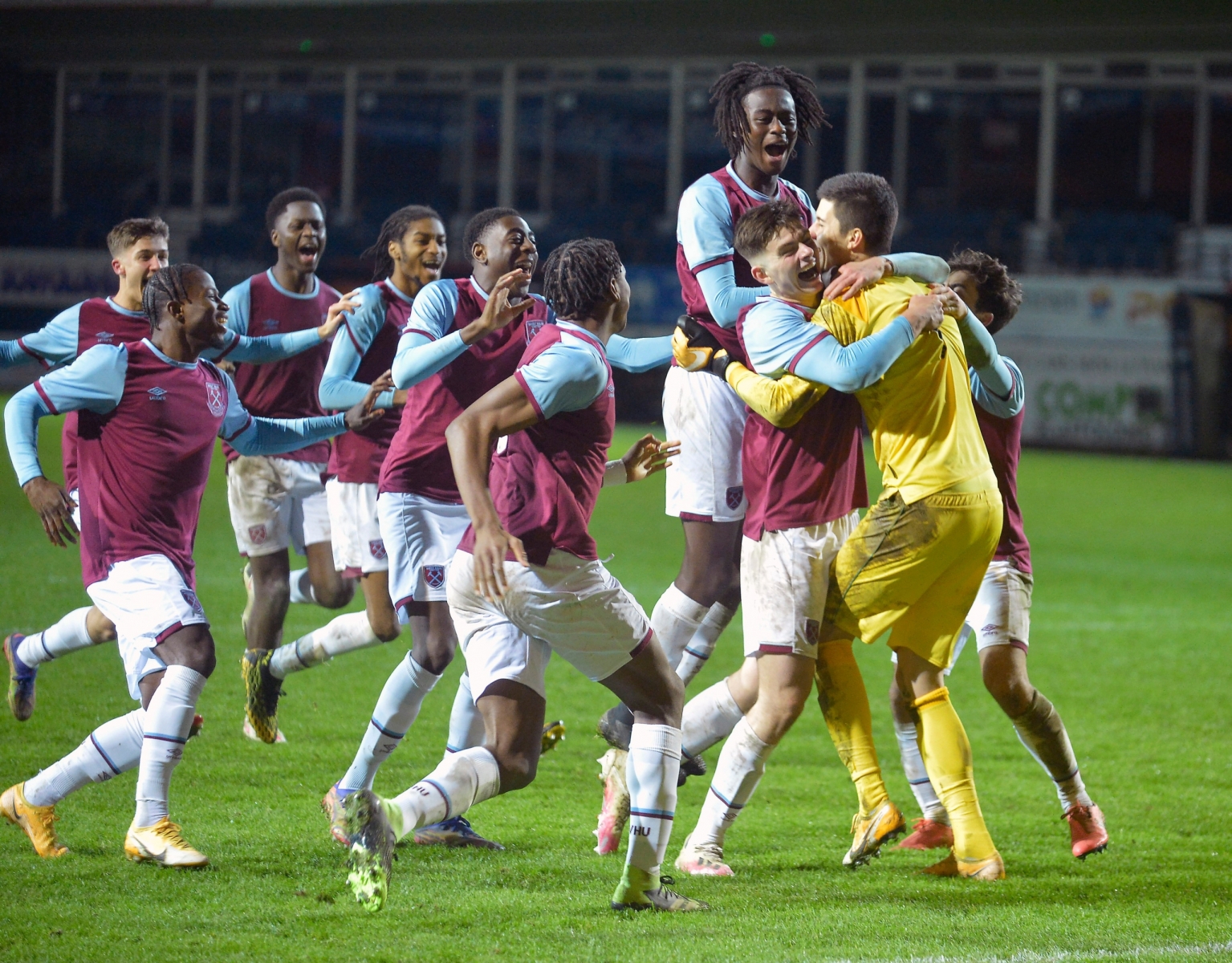 Football trials
Program
Program type
Age
Required level
Training intensity
Location
Accommodation
Duration
Starting dates
Price
West Ham United Academy Football Tryout
Players or goalkeepers
16 to 19 years old
Advanced or elite
High
London
Docklands University Campus, University of East London
7 or 14 days
From 20 February to 5 March, from 3 to 15 April and July
from £ 1715
for 1 week
About the Academy
London's West Ham United football academy was founded to provide international students with high-performance training following the West Ham methodology and under the club's official coaching staff.
Designed for children between 16 and 19 years of age who wish to become elite football players, this academy features cutting-edge technology and first-class facilities to maximise their performance.
If accepted into the academy, you will have the opportunity to continue your training throughout the season, combine the programme with your academic studies, participate in tryouts, and play against other top-level teams.
Training
The programme integrates state-of-the-art sports science and technology with Premier League football. This is a challenging and intensive programme with specific training techniques to help optimise students' performance.
It includes both technical and tactical training, as well as strength and physical conditioning guided sessions and 11-a-side football matches. Furthermore, all sessions are recorded for later analysis. Players train with a GPS vest that tracks and analyses several aspects of the game and helps to establish realistic goals.
The academy also provides physiotherapy support and seminars on a wide variety of topics, including sports psychology, injury prevention, and nutrition.
The West Ham United coaching staff provides each player with a comprehensive performance report. In addition, several high-tech lab tests are conducted to analyse a wide array of physical aspects. These may include:
VO2 Max, which analyses aerobic capacity, measuring the amount of air you breathe in and breath out while exercising on the treadmill.
Peak Power and fatigue index analysis by means of Wattbike.
Body fat analysis with BIA equipment.
Pulmonary function test.
Force plate jump test.
Training Facilities
Students of the tryout programme train at the official West Ham United training grounds in Chadwell Heath.
Accommodation
Players stay at student dormitories on the University of East London's Docklands campus, which is located on the banks of the River Thames. The building is just a 15-minute drive from the sports facilities where the training sessions are held.
Each student gets their own single room and private bathroom, and housekeeping is included (room cleaning & linen and towel change). The dormitories also feature a restaurant, break rooms, cafeteria, and game rooms, among other facilities.
Prices and Dates
These courses are subject to a registration fee of £ 200 (250 € or $ 268).
The official rate of this program is determined in POUNDS so the final amount in other currencies may vary slightly due to currency fluctuation.
Starting Dates
Available Dates:
From the 20th of February to the 5th of March
From the 3rd of April to the 15th
From the 16th of July to the 29th
Services Included in the Programme
| Services Included | 7-Day Package | 14-Day Package |
| --- | --- | --- |
| Football Training | YES | YES |
| Physical Exam | YES | YES |
| Gym Sessions | YES | YES |
| Player Report | YES | YES |
| Accommodation | YES | YES |
| Full-Board | YES | YES |
| Medical Insurance | YES | YES |
| Training Gear | YES | YES |
| Laundry Service | NO | NO |
| Transfer Service | NO | NO |
| Seminars on psychology, nutrition, etc. | YES | YES |
| Video-Analysis | YES | YES |
| Training Monitoring | YES | YES |
| Lab Physical Tests | YES | YES |
| Field Trips | YES | YES |
Transportation to the camp (flights/trains) is not included in the price of our programs.