Curating a list of the top goalkeepers of all time is not an easy task. With so many great players from different leagues and countries across all eras of the game, few people will ever agree on the same groups of players, and everyone will have a strong opinion on who was the best ever.
So of course, this is not a definitive list and it is certainly open to debate. What's more, the players are listed in random order, thus absolving the author of all responsibility in naming the best goalkeeper of all time!
So let's begin back in the 1960s, when the USSR were a soccer force to be reckoned with.
Read more about the best soccer goalkeeper training programs in the world
The man they called the "Black Spider" due to his ability to save shots as if he had an extra six arms, spent the whole of his career playing at Dynamo Moscow in the USSR where he underwent intense goalkeeper training. He was famed for his great reflexes and his incredible agility.
His career statistics make impressive reading, with over 150 penalty saves and close to 500 clean sheets in 812 matches. As part of the USSR national team he won the 1960 European Championships and a gold medal at the 1956 Olympic Games. He was named USSR's Best Goalkeeper on three occasions and picked up the European Footballer of the Year award in 1963, the only goalkeeper ever to do so.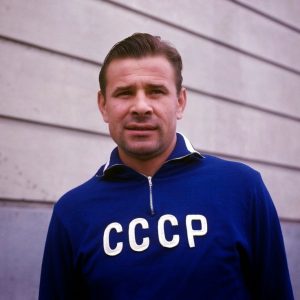 Sepp Maier (Germany)
Yet another goalkeeper who spent his entire career at one club, Sepp Maier will forever remain a Bayern Munich legend. At club level he helped to deliver four Bundesliga titles, four German Cups, three consecutive European Cups and a Cup Winners' Cup.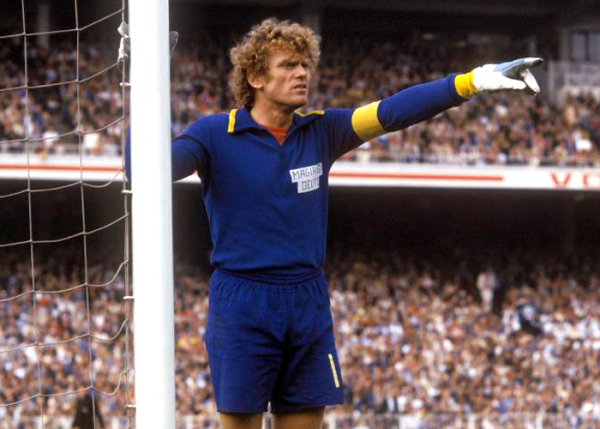 At international level, he earned 95 caps and was part of the 1972 European Championship and 1974 World Cup winning teams. He was also named West German Footballer of the Year on three occasions.
Remarkably, Maier played 422 matches over an 11 year period between 1966 and 1977 without missing a single game.
Gianluigi Buffon (Italy)
Although his career is far from over, Gianluigi Buffon can already stake a claim to be one of the best goalkeepers of all time.
He made his debut for Parma back in 1995 and during six years with the club he won the Italian Cup, the UEFA Cup and the Italian Super Cup. In 2001, he became the world's most expensive goalkeeper following a €53m move to Juventus.
He has remained at Juve ever since and was one of a handful of first team players who remained loyal to the club when they were demoted to Serie B after a match-fixing scandal in 2006.
During his time in Turin, Buffon has won seven Serie A titles, one Serie B title, two Italian Cups and five Italian Super Cups. At international level, he has been capped by Italy an incredible 168 times and was a World Cup winner in 2006.
Dino Zoff remains the oldest football player ever to have been part of World Cup winning team. The Italian was 40 years old and captain of his national team when he led them to glory in Spain back in 1982.
That trophy came 14 years after he had been part of the 1968 European Championship winning squad. In total, Zoff earned 112 caps for Italy and once went 1142 minutes without conceding a goal at international tournament level, a record that still remains intact to this day.
At club level, Zoff won six Serie A titles, two Italian Cups and one UEFA Cup. He represented a total of four different clubs but his greatest success came during an 11-year spell at Juventus between 1972 and 1983.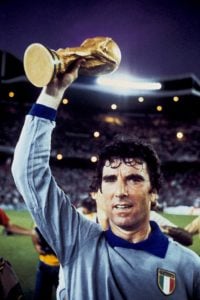 Andoni Zubizarreta (Spain)
The former Athletic Bilbao, Barcelona and Valencia player is one of Spanish football's greatest legends. During a career that spanned 19 years, he featured in close to 1000 matches.
Known as 'Zubi', the Basque Country-born player first came to prominence as part of Athletic Bilbao's back-to-back league winning teams of 1983 and 1984. His success in his home province prompted a move to Barcelona where he gained international recognition.
During his time at the Camp Nou, Zubizarreta bagged four La Liga titles and was an integral part of the famous 'Dream Team' built by Johan Cruyff. In 1992, he played between the sticks for Barca's debut European Cup win at Wembley.
Between 1985 and 1998, he made 126 appearances for Spain and featured in seven major tournaments, captaining the team of many occasions.
Zubi was an incredible all-round goalkeeper and pioneered the modern role of 'sweeper keeper' under the guidance of Cruyff.
Iker Casillas (Spain)
Few players can claim to be christened 'Saint' but that is exactly what happened to Iker Casillas during his time at Real Madrid.
By the age of just 31, Casillas had won everything there is win in the game at club and international level. And that fact alone means he must be mentioned amongst the best goalkeepers of all time.
He made his debut in the Spanish capital aged just 16 and went on to win five La Liga titles, three Champions Leagues, two Copa del Reys, four Spanish Super Cups, two UEFA Super Cups and one Intercontinental Cup.
Such was Casillas' dominance in the goalkeeping role that he was chosen to captain his country at the age of 27. During that spell, he led the side to two European Championships and a World Cup, ending the nation's 44-year wait for a major trophy. He still holds the record for the most appearances by a Spanish keeper (143).
Sebastiano Rossi (Italy)
During a 12-year period in which he made 330 appearances, the Cesena-born keeper picked up five Serie A titles, one UEFA Champions League, two UEFA Super Cups, an Intercontinental Cup and three Italian Super Cups.
Remarkably, he never made a single senior appearance at international level, a fact that often sees him overlooked in the best-ever discussions. But in his prime, there can be no doubt that Rossi was one of the best goalkeepers of all time.
Ask any goalkeeper who grew up during the 1990s to name their biggest influences from that era and many will put Sebastiano Rossi at the top of their list. The pure technical ability of the Italian stopper ranks him as one of the most influential keepers in the industry over the last 30 years.
Rossi made his debut for Cesena in 1982 and spent much of his early career developing his craft on loan before signing for AC Milan in 1990. He quickly took over the number one spot from veteran Andrea Pazzagli and became a permanent fixture during one of the club's most successful ever eras.
What are the 9 best soccer goalkeeper camps in the world?