The camp is open to girls and boys from 8 to 16 years old who want to learn to drive a kart and have a great time.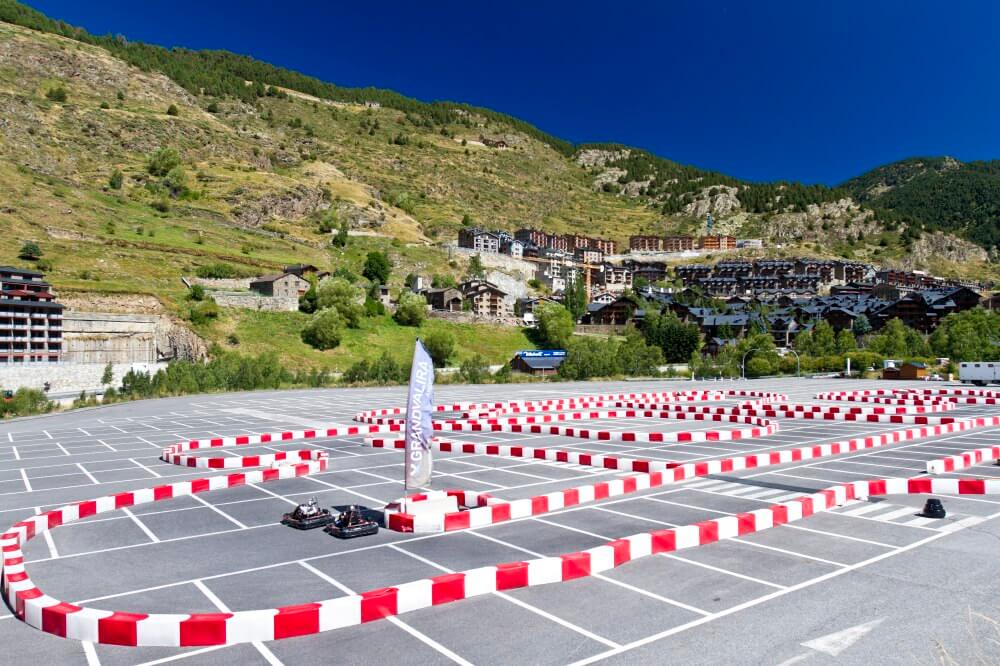 Overview
Location: Incles Valley, Andorra
Allowed age: Boys and girls between 8 and 16 years old
Training: 3 hours a day from Monday to Friday
English classes: 15 hours of English classes per week
If your son or daughter has a sense of adventure and loves karting, why not consider organising for them a karting camp experience in Andorra or 2 for 3 weeks next summer. The camp is organised by the Marc Gené Karting Centre.
The programme also includes 15 hours of English classes a week. In addition there is a social programme where participants can take part in a range of fun activities along with other young people from many different cultures and nationalities.
The camp includes accommodation with full board in a 4 star hotel in Andorra, situated in a fantastic countryside setting.
The main aim of the camp is to have fun, learn to drive a kart efficiently and safely. It is not oriented towards young people who are members of an affiliated karting club or who are already competing seriously in the sport.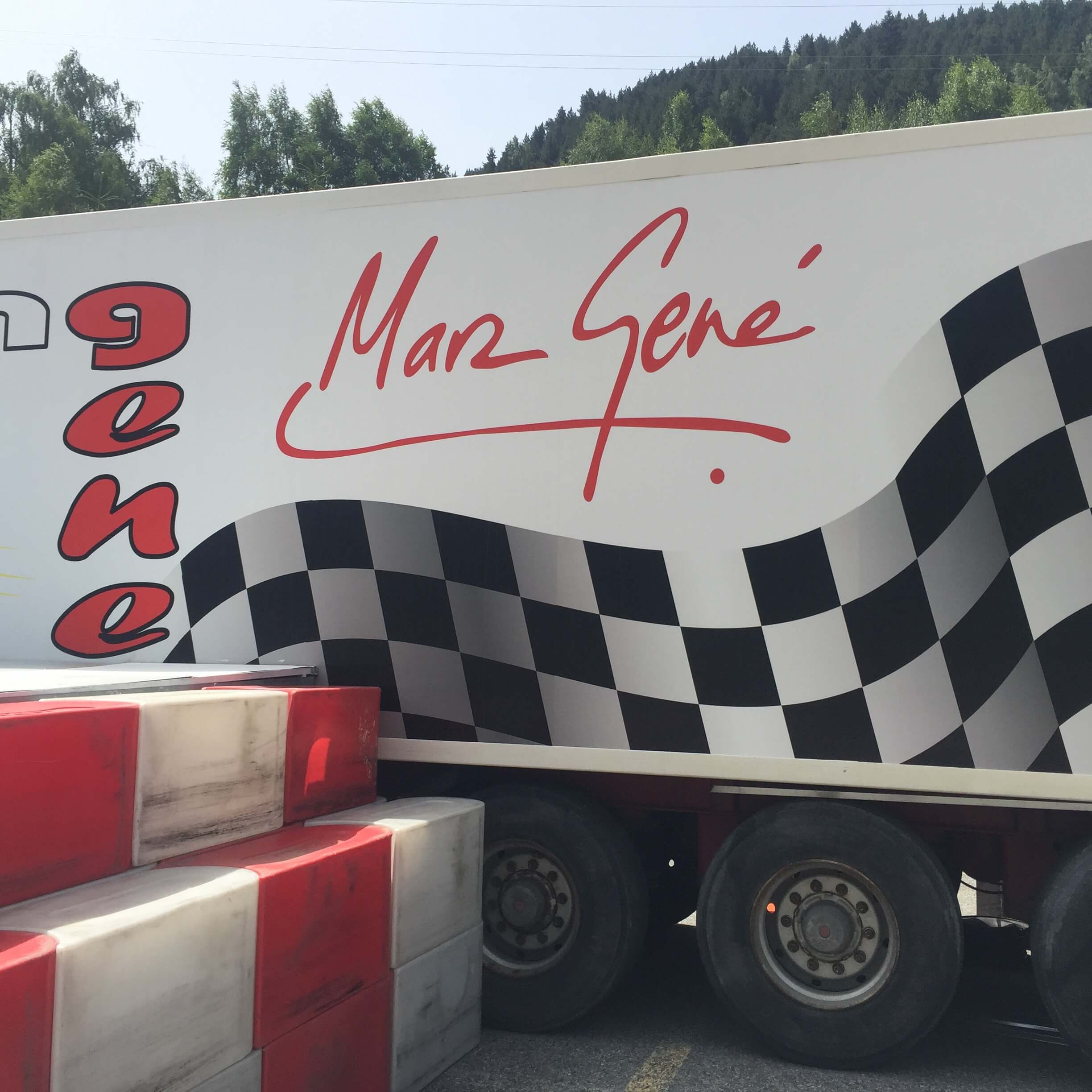 Available Programs
Karting Camp in Andorra
Karting camp in Andorra, with language classes for groups of 6 or 7 students. Mixed groups.
Training
Training hours: 3 hours a day (Monday to Friday)
Level of training offered by the camp: Initiation
This programme is designed for girls and boys who have never driven a kart, as well as for those who are fairly inexperienced and new to the sport.
The karting training at Marc Gené is led by Salva Nicolás, who is currently the Andorran Director of Karting, a very experienced kart pilot with a lot of experience of delivering theory and practical classes to students and can be relied on to teach young people to drive a kart safely and effectively.
For 3 hours, from Monday to Friday, participants will learn about:
Safety rules
How the kart is constructed
Exercises on the track (cutting in, overtaking, turning, positions, etc)
In terms of kit, students can either bring their own jumpsuit or rent one at the Marc Gené Karting Centre.
This is a beginners programme, not suitable for young people who are experienced and those who are already competing in the sport.
At the end of the camp, participants will receive a certificate signed by Marc and Jordi Gené.
Language Classes
Available languages: English or Spanish
Class hours per week: 15 hours per week
Organization of groups: By level and age
Rialp camp provides 15 hours of English or Spanish classes per week with qualified teachers. The lessons take place in the mornings and the curriculum is based on the Trinity College examinations. Camp Rialp is also an examinations centre and students who wish to can take the Trinity College exam there provided they inform the camp about this.
Students are divided according to age and level, the latter being determined by a test taken on arrival at the camp and again at the end of each week. Thus, if a young person turns out to have been placed in a class which is too low for their actual ability, they will be able to move. Similarly if they are initially placed in a group which is too high, they can move down to a class where they feel more comfortable.
Lessons take place in the hotel where the students are accommodated, in small groups of 6-7 students (15 is the maximum). The camp provides the learning materials. At the end of the programme students receive work materials, a certificate of attendance and a diploma.
Camp Schedule
What stands out about this programme is the fantastic and varied social programme. The great advantage of the camp is that it has exclusive use of the hotel and fantastic facilities in which to arrange a variety of fun activities. Moreover the hotel is located in a wonderful setting surrounded by countryside, making it perfect for open air activities.
On the other hand, being in a camp which offers a multitude of activities apart from karting (dance, sports, motocross etc) means that while at the camp, participants are living together and sharing social activities with many other young people from different nationalities who are participating in different sports and activities.
On a daily basis, during their free time, students can make use of the facilities to play, for example, football, volleyball, badminton and table tennis, to name but a few.
In the evenings, they have a range of options to relax, such as:
Watch TV
Play games in the common room
Board games (ludo, goose, chess, trivial pursuit etc)
Movie nights
Phone their families
Weekend excursions
On Saturdays and Sundays, the camp holds workshops and other activities so the young people will not be short of things to do at the weekends:
Sports
Go to Andorra for shopping
Workshops (karaoke, DJ  skills, photography, video, dance, magic, cooking etc.)
Camp Rialp also offers, on an optional basis, excursions during weekends, which will incur an additional cost. The options are:
Option 1 – Visit to Port Aventura: includes return transport from the camp, park entrances, lunch and snack. Price: 85€
Option 2 – Barcelona Experience Tour: a sightseeing tour of the most important landmarks in Barcelona, a visit to Camp Nou, the beach, aquarium and shopping.
The cost is 95€ and includes return transport, entrance to Camp Nou stadium, entrance to the aquarium, breakfast, lunch and snack.
Accommodation
Accommodation: Hotel Euroski 4*
Types of rooms: Shared rooms for 2, 3 or 4 people
Monitors: 24 hours/day
This camp runs its summer programmes from the Hotel Euroski, of which it has exclusive use. Euroski is a 4 star hotel located in Incles, a very attractive area of Andorra which is surrounded by beautiful countryside.
Hotel Euroski's rooms are shared by 2, 3 or 4 people. Rooms have private bath and daily cleaning service/towel change. The rooms have Internet connection, fridge, air conditioning, locker and satellite TV. There is a weekly laundry service.
There is WiFi connection throughout the hotel and the students can make use of the following hotel facilities during their free time:
Cafeteria
Air conditioned swimming pool
Games room (with table football, table tennis and a variety of board games)
2 cinema rooms
Playing fields (football, volleyball, badminton, mini golf etc.)
Private disco
Location
The hotel address is as follows: Carretera General s/n, AD100 Vall Incles, Andorra
Prices and Dates
The official rate of this program is determined in EUROS so the final amount in other currencies may vary slightly due to currency fluctuation.
Starting Dates
Improved booking conditions for all camps
This 2023 make your reservation more easily and with less risk
We´ve lowered the deposit required to reserve your camp to just 500€
Free cancellation until March 1st
Money-back guarantee within 10 days
Optional anti-covid insurance

*Please note that if a visa is required to attend camp, it will be necessary to pay the total amount of the program

*Special conditions valid for all 2023 summer camp reservations except for the Barça USA camp, which will follow the general terms and conditions.
Extra Services
You can purchase one of the extra services below at an additional cost.
Camp Insurance

We offer two insurance options based on your needs:

Cancellation and Interruption Insurance: This option allows you to get your money back if you have to cancel or interrupt the camp for any justified reason, including injury or illness of participants both before and during the camp (the policy contains 35 different causes for justified cancellations).
Travel/Medical Insurance: With this insurance policy, you will be covered for medical assistance abroad and possible expenses caused by health-related issues, as well as other contingencies such as lost luggage or an unforeseen flight change.

Download the following PDF to learn more about each insurance options terms and conditions, coverage features, and price.

Camp Insurance


Transfer Service:

There are two types of transfer services available that we´ll detail for you below:

Standard transfer service: the camp offers an optional transfer service for participants who request it from the nearest airport to the residence (or vice versa). Check with Ertheo for schedules and prices for this service.
Special transfer with additional unaccompanied minor service: participants who fly to camp alone and have contracted the unaccompanied minor service with their airline must hire this special transfer with accompaniment so that the child isn´t left alone in the airport. Check with Ertheo for schedules and prices of this service.
Contact Ertheo for prices and additional information.
Transportation to the camp (flights/trains) is not included in the price of our programs.