Social network management in football is an activity that has become crucially important in the digital age, as it has shaped new ways of socializing and communicating with millions of football fans. However, the role of a football community manager goes beyond being at the forefront of trends and interacting with the public but involves the creation and distribution of exclusive social content on the main platforms, as well as a huge ethical responsibility in the management of the commercial image of athletes. Knowing how to use the right digital tools and employing a strategic communication plan will make all the difference in the relationships that are built with the fan community.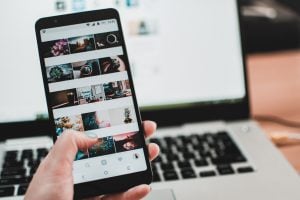 Immediacy and efficiency are some of the characteristics of communication in the virtual environment. Nowadays, we place a high value on what happens on social network; especially young people, who base their relationships on them. If we are talking about a high-performance football player, his presence on social network will make him part of a social reality, will provide him with a sense of belonging, representation, and can be consolidated as an ideal space to win commercial agreements and provide information.
However, being exposed to the public eye brings with it a flood of opinions, criticisms or negative messages that can overwhelm them. Therefore, the figure of the footballers' community manager appears to manage their way of thinking and the values associated with their image, while taking care of their privacy to avoid harassment or humiliation. The same happens when it comes to a sports club or team with a public with a wider reach.
Football is a sport whose impact has social, cultural, and even economic implications. It is for this reason that the media cast their gaze on football organizations and their figures. Since social network have become a common way of disseminating information, they have undertaken roles that were formerly exercised by the traditional media, such as being an intermediary between the sports club/celebrity and the fans. On this point, it should be pointed out that the person responsible for social network management in football must be someone who can recognize and interact with heterogeneous audiences: athletes, parents, supporters, coaches, etc.; and according to them, he/she will orientate the contents in the specific networks. For example, you may focus your efforts on TikTok for young audiences or Facebook for topics aimed at parents.
What is a footballer's community manager role like?
Social network management in football involves multiple activities. Services such as Facebook, Instagram or Twitter can function as portals to provide information about matches played or upcoming matches, interviews with players and coaches, information about events, sponsorships, draws, etc. In addition to the above, a footballer's community manager promotes a narrative of the player and builds a solid communicative involvement, through attractive content and an active relationship with his followers and fans. Today, platforms such as Instagram, Twitter, Facebook and YouTube attract thousands of football fans, which is why the information that is communicated, as well as the way in which it is communicated, is so important.
It is important to remember that a high-performance athlete, like any other celebrity, carries a distinctive profile, a kind of brand that requires professional handling to avoid controversy or damage to his or her figure. Then, an inappropriate comment could negatively affect the social perception of the star and the feeling of discomfort would prevail in the minds of fans for a long time. In this respect, the management of social network in football should be strategic and not only focus on the quantity of postable content, but on authentic, integral, and constant generation of content.
Which are the skills that a football community manager should have?
Some of the basic skills of a football community manager are flexibility, creativity, organization, autonomy, critical thinking, communication skills, thoroughness, innovation and long-term vision. In addition, he or she must be prepared to take on challenges and act quickly, as sometimes important announcements will be made suddenly and must be officially communicated as soon as possible.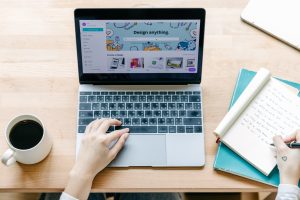 To this list must be added the ability to listen to the audience with a view to improving, and the ability to measure the objectives set. It is a position that requires being active on the internet, possessing technical skills and, above all, knowing the sport, the player, and his team as a conscious study of these areas will allow the correct use of specialized terminology and will transmit accuracy in your releases.
This job usually involves activities such as social network management, communications, content creation and public relations. Below are some ideas related to this role:
Personal image management: to provide a particular approach, based on the characteristics of the footballer. This involves the management and care of the brand, as well as its capitalization. This aspect also includes building a voice capable of addressing an audience through the right words and tone. The starting point is that the athlete has a story to tell, and it is possible to control that narrative that can inspire fans.
Communication and dissemination: whether of events, experiences, challenges, etc., through written, photographic, or audio-visual content of interest. The aim is to maintain proximity with the fans, or at least to provide that illusion, as this is a fundamental pillar in the construction of audiences, and it is possible to achieve this using language, icons and conventions that are oriented towards a target audience. Through the identification and implementation of strategic actions, the image of the footballer can be positioned as a symbol evoking values such as self-improvement, motivation, humility, effort, etc.
Social network management: this means responding to messages in a timely manner, interacting with comments, queries, and tags. It also includes crisis management. All these actions should be consistent with the image that the sports celebrity has sustained throughout their life's journey.
Measuring and monitoring athlete's image, results, collaborations, and sponsorships.
Determination and identification of the target audience, considering predetermined factors and geographical environment.
Conceptualizing and methodical implementation of valuable content.
The Community manager of the stars
Social network management in football should be handled by a person who understands what the public wants to see. We are talking about the management of profiles that daily receive a large volume of notifications, comments, posts, etc., so being proactive is an essential characteristic in the task of managing the image of a football player in the right way.
Nicholas Rigg, community manager at Real Madrid C.F., for example, highlights the importance of his work in bringing fans and players closer together on match days, tours and even behind the scenes. Another notable case is Gerard Graupera Ponsa, community manager of FC Barcelona, who has among his functions the daily updating of content on the club's social networks and working in real time to provide coverage of matches and events. The aim of all of the above is to nurture the relationship they have established with their audiences.
Lastly, it is not easy to sustain the voice of a star; therefore, in addition to interacting and managing a good dynamic with the public, it is essential that a football player's community manager works on the basis of empathy and acts as a real problem solver and identifier of opportunities.