Ertheo Education & Sports
A unique camp which complements academic education with vocational training. This leadership camp is aimed at young people between the ages of 13 and 18 years who are looking for an inspiring way to spend part of their summer this year.
It is a 3 week camp which takes place at 3 prestigious international universities and is the perfect option for ambitious young people who want to maximise their future career potential.
As well as the leadership classes, participants can add other interesting options to create the perfect combination of learning with either sport or creativity. Find out more below about the possible options.
See below the added value of these programmes:
Unique opportunity for participants to perfect their English with 3 weeks of language immersion.
Fantastic mix of nationalities
Activities which will help students develop their personal skills
Development of skills to improve future employment opportunities.
Programme of excursions and activities so participants can get to know their campmates and make new friends.
Three unbeatable destinations with fantastic facilities: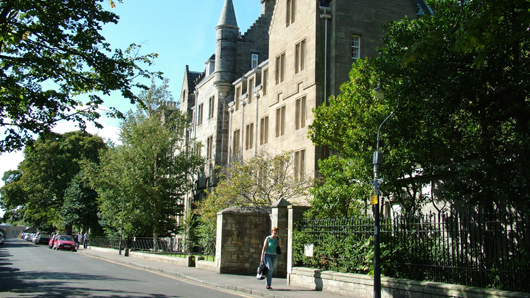 What are the options to choose from to create the optimal leadership programme
The principal theme of the camp is leadership but participants can also choose another option to combine with the main activity.
There are many interesting options to choose from, see information below.
Cambridge and Yale options
Main subject
Leadership programme (open air activities)
Optional subjects
English classes
Debating
Pre – International Baccalaureate
Business and entrepreneur
St. Andrews options
Optional subjects
Golf
Tennis
Cinema
Theatre
Art
What does each subject cover?
Below you can find out more about each subject.
1. Main subject - Leadership
In a global market which is becoming more and more competitive, personal skills can make all the difference in making progress in a professional career. Skills like communication, confidence and motivation are not taught in the majority of schools and yet they are so important in helping to open up a world of future career opportunities.
This leadership camp, as well as being about language immersion, socialising and fun, holds workshops where participants learn about leadership so that they can assimilate concepts and improve their personal strengths.
The leadership programme at the Universities of Yale and Cambridge is slightly different from the camp at St Andrews. See below for more details:
Open Air Leadership Programme – Universities of Cambridge and Yale
The aim of this course to develop the confidence and personal leadership skills of participants through a variety of interesting open air activities. There is no minimum standard of physical fitness required to participate.
Students are offered a wide range of activities, from sailing and climbing to construction of rafts and team building activities. Each workshop is designed specifically to develop leadership skills, such as the ability to communicate instructions to a team in order to complete a task effectively.
Participants also work on developing their self-confidence, something very important in helping young people in all aspects of their lives.
This course is delivered by a tutor who is an expert in leadership skills. Participants learn, among other things:
Leadership skills using open air activities.
Building confidence and personal motivation.
Improving decision making skills and communication.
Leadership academic programme at the University of St Andrews
In order to participate in this leadership camp it is recommended that participants are over the age of 15 years due to the nature of the comprehension level needed.
The programme comprises a series of interactive workshops, activities and fun challenges specifically designed to inspire and build the capacity of each student so that they discover their unique abilities, improve their confidence and master strategies for success in the academic field and in their professional futures.
Our summer course in youth leadership offers participants the opportunity to discover their real potential by means of developing interpersonal and leadership activities, increasing their self-esteem and acquiring motivation and the capacity to achieve success.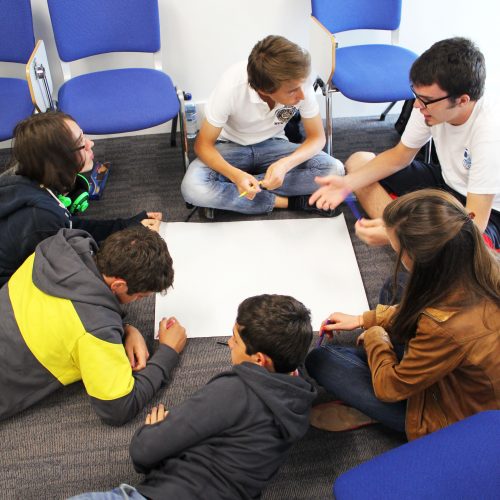 The leadership programme is focussed on a practical style of learning which enables all students to progress, regardless of their experience or the skills they have already. The course works on skills such as:
Body language and communication.
Team building and skills to improve working as part of a team.
Setting goals and personal motivation.
Social responsibility.
Personal leadership skills.
The course aims to help students, to eliminate academic stress, at the same time as helping them improve the way they express themselves, reaching their objectives, resolving problems and conflicts and achieve positive change.
2. Optional Subjects
English Course (Cambridge and Yale)
This English course is about much more than studying words and phrases. We see it as an opportunity to explore new ideas and cultures and develop communication skills. Classes are interactive and engaging, designed to motivate young people to learn language and communicate with their campmates.
Features:
All English levels available.
English writing skills course for participants with advanced English.
Teachers are experienced and qualified with the CELTA English teaching diploma.
Personalised attention.
Wide variety of complementary materials used (including videos, music, newspaper articles, magazines and tasks outside of class).
Challenging and engaging atmosphere.
Focus on improving English communication in a social and academic environment.
Debating course (Cambridge and Yale)
This course of leadership camp is focussed on giving participants the tools necessary for them to develop their abilities and confidence when it comes to expressing themselves effectively in public. It is also a way for participants to learn critical thinking and how to articulate their points of view, something very important in today's competitive world.
The course is delivered by professional public speakers and is designed so that students learn all the basic aspects: organisation, presentation of arguments and analysis.
Features:
Learn debating techniques from public speaking specialists.
Debates on contemporary themes.
Practice of critical thinking and persuasive reasoning.
Debates at the historic campuses of the Universities of St Andrews, Cambridge and Yale.
International Pre-Baccalaureate Course (Cambridge and Yale)
This 3 week programme is designed to offer students a combination of supervised individual research, periods of study and personal attention from highly qualified teachers and mentors to support every student in maximising their academic potential.
The International Baccalaureate is a challenging and demanding programme and this course offers the necessary skills to help students feel ready and prepared.
It offers the perfect preparation to help young people get the best out of their final years in compulsory education. It is specifically designed to improve skills like critical thinking, writing, research etc.
It is about improving the study skills of secondary school students so that they obtain the best possible results during their pre-university academic studies.
International Pre-Baccalaureate
Cambridge and Yale
Time management and organisation
Essay writing
Presentation
Research
Sports subjects (St. Andrews)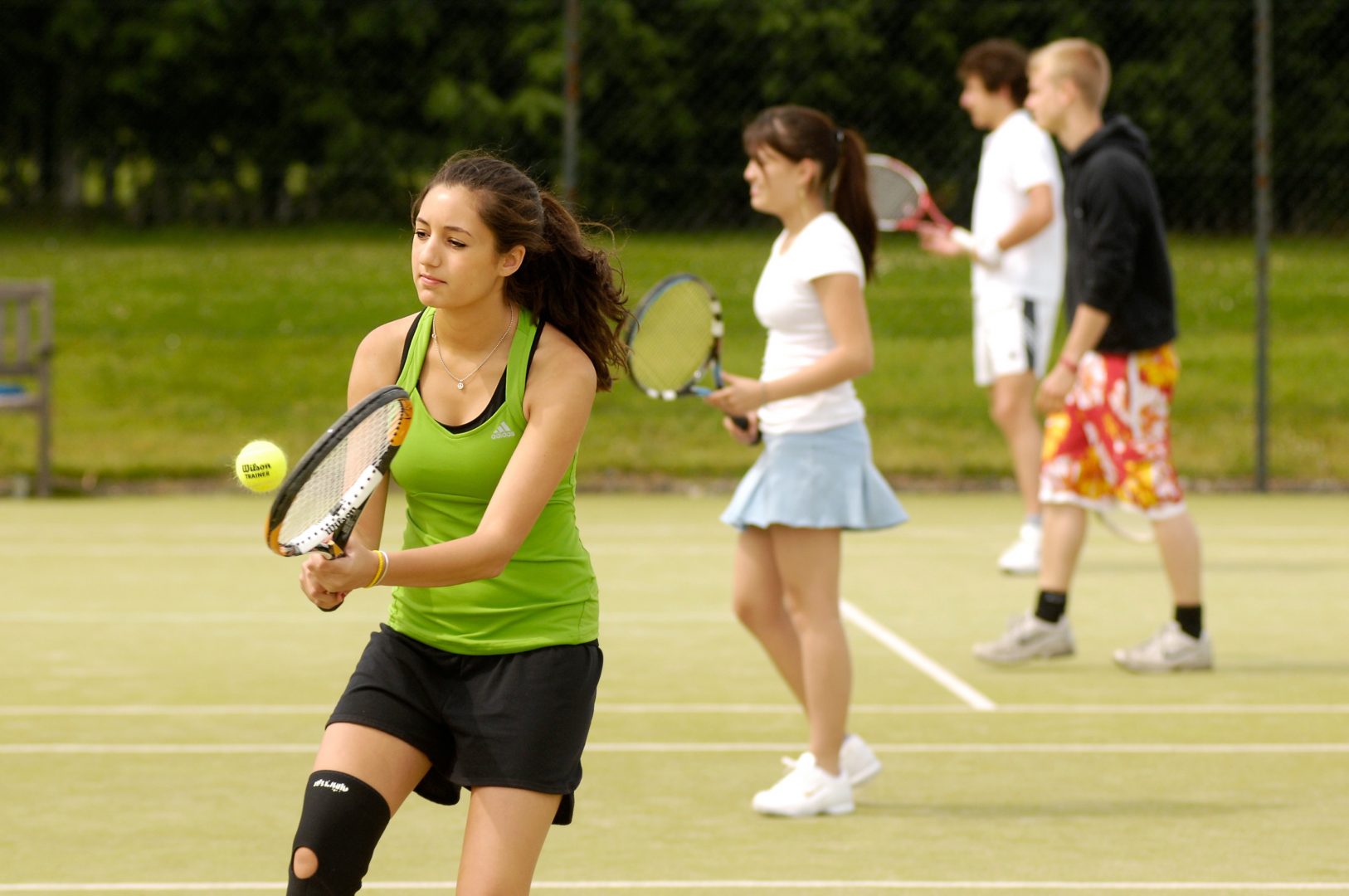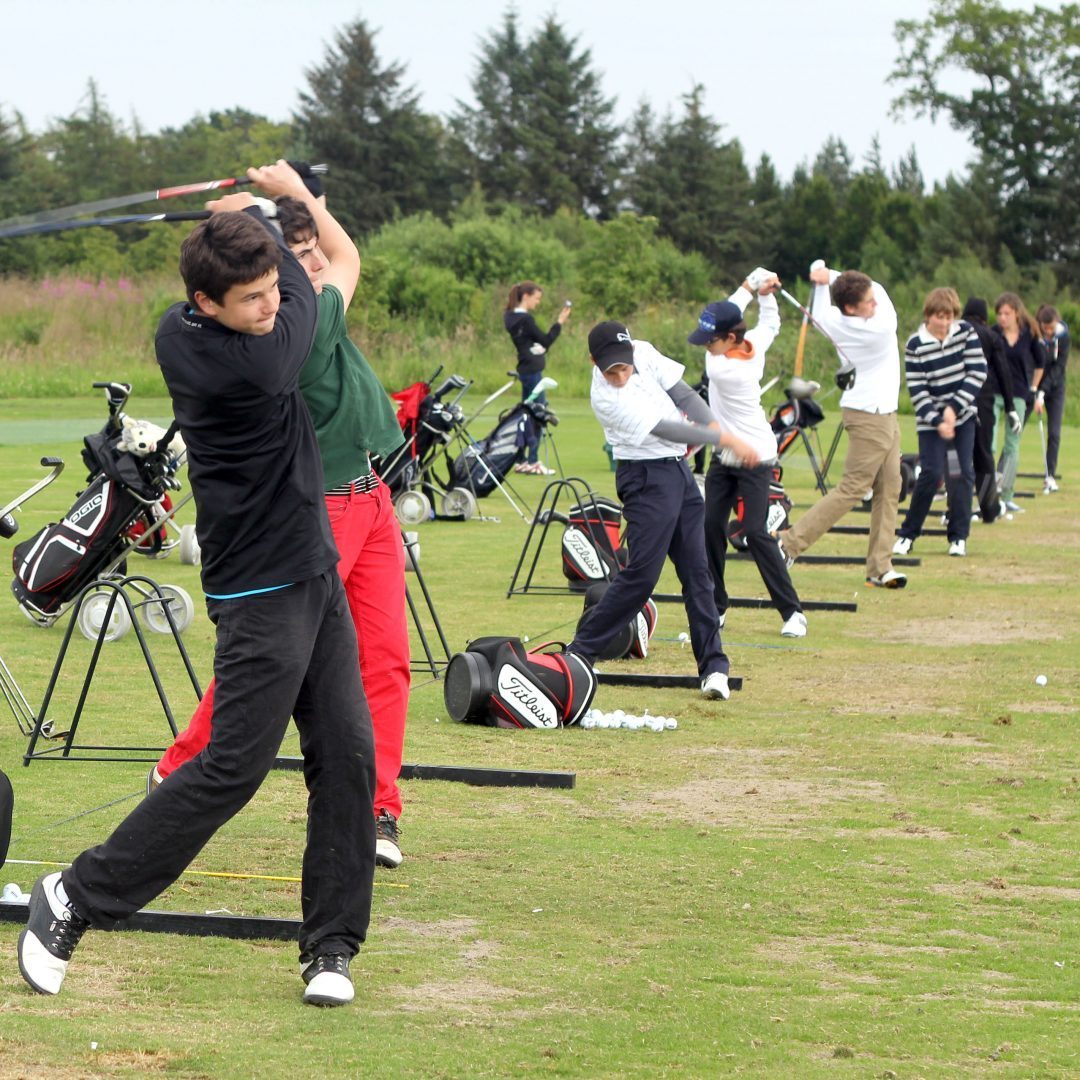 Artistic Activities (St. Andrews)
A course in film, led by professional experts from the industry who use a practical emphasis for this course, such as interactive seminars, technical skills and practical experience behind the camera. The course covers scriptwriting, direction, production management, cinematography, editing and set design. Students will also learn to use high range HD digital cameras and to edit using specialist software. Students work in small production groups and carry out direction, production and editing, making their own films.
This theatre course includes a series of master classes and workshops where students will work as a team under the guidance of a professional director to create a piece of theatre.
This programme will appeal to art lovers. It's not important what level of skill participants have because the course is designed to discover artistic potential and develop creativity. The course covers a range of techniques, from line drawing and oil painting to more contemporary practices such as stills photography and animated drawing illustrations.
Timetable and activities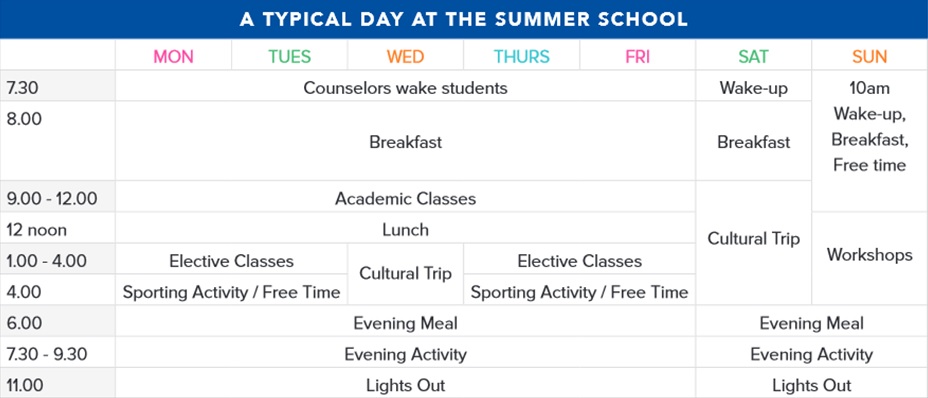 Excursions
Each Wednesday and at weekends participants can take part in activities and go on excursions organised by the camp. Students will have the chance to see the most interesting tourist sights and get immersed in the local culture while having a break from the routine of the camp.
ST. ANDREWS
Visit Edinburgh and Glasgow.
See the magnificent Scottish castles.
Shopping day.
CAMBRIDGE
Visit Oxford and Windsor.
Excursions to several museums.
Visit to the England palaces.
YALE
Trips to Boston and New York.
Science Museum of Connecticut.
Visit to other cultural highlights in Yale.
Every night once the leadership camp activities are over for the day, there are various entertainment activities that students can join in. This is an ideal way for the young people to enjoy themselves, get to know their campmates, make friends and learn new skills.
Below are some typical activities:
Evening activities
Seminars by invited speakers
Dancing
Fashion Show
Mini Olympics
Arts and crafts
Other sports
Contests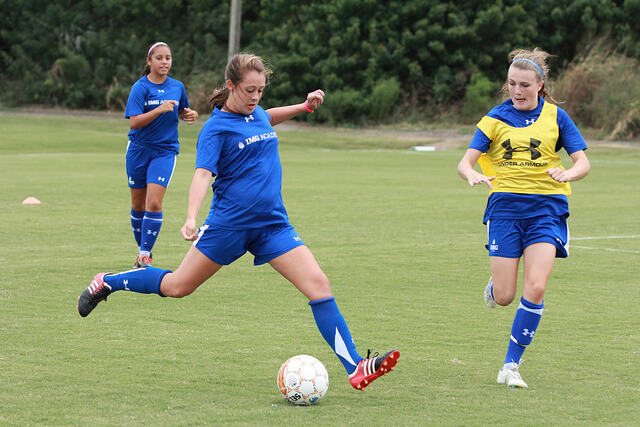 What are the camp facilities like?
This leadership camp takes place at three prestigious universities: Cambridge, Yale and St Andrews. These three camps use the university residences to accommodate the participants. The accommodation is located just a few minutes' walk from where the classes take place and from the sports facilities venue.
The whole site has WiFi throughout and each student can bring their own laptop computer to use during their stay.
Rooms are individual or double with private bathroom. With the double rooms, participants are placed with roommates of the same gender. In addition to this, and for the purposes of enhancing the cultural interchange, students will be allocated a roommate of a different nationality.
University of Cambridge
Participants are accommodated at Queen's College, one of the oldest and most beautiful university campuses at the University of Cambridge, It was founded in 1448 and combines to perfection the antiquity and history of its symbolic buildings with the modern facilities enjoyed by its students.
It is a large residence and apart from the sleeping accommodation has many multiple use common rooms. It also has a bar, dining rooms, events hall and cafeteria.
University of St. Andrews
The camp is located next to the extensive and beautiful gardens of the University of St Andrews. Students are accommodated in the magnificent residence of the University which provides a secure and comfortable home for students. The residence has individual or double rooms and extensive common areas, dining room, beautiful libraries and a private garden.
The classrooms where many of the activities take place are located very close to the accommodation. Students can enjoy this historical setting in which hundreds of scholars through the centuries have been educated.
University of Yale
Participants are accommodated in the historical residential building Trumball College, one of the most delightful places on the campus.
The young people are accommodated in single or double rooms. The residence has large common areas where students can eat relax or share their time chatting with their new campmates.
Cambridge
Duration (Weeks)
Campamentos de élite
Leadership and sports
3 Weeks
6121 €
These courses are subject to a registration fee of 79 charged by the camp
St. Andrews
Duration (Weeks)
Campamentos de élite
Leadership and sports
3 Weeks
6121 €
These courses are subject to a registration fee of 79 charged by the camp