The BSC Watersports and English Language Programme is the perfect summer camp experience for young people who love windsurfing or canoeing. The programme is open to children and young people from 8 to 17 years of age who want to practise their favourite sport and improve their English.

Overview
Sleeping in the countryside:
Fully equipped sports facilities:
The price includes the cost of excursions:
The BSC camp is located at Ardingly, in the south of England. Camp participants learn English and do windsurfing or canoeing in the large reservoir close to the residence. In addition, the camp trainers will teach students to make rafts which they will try out in the reservoir.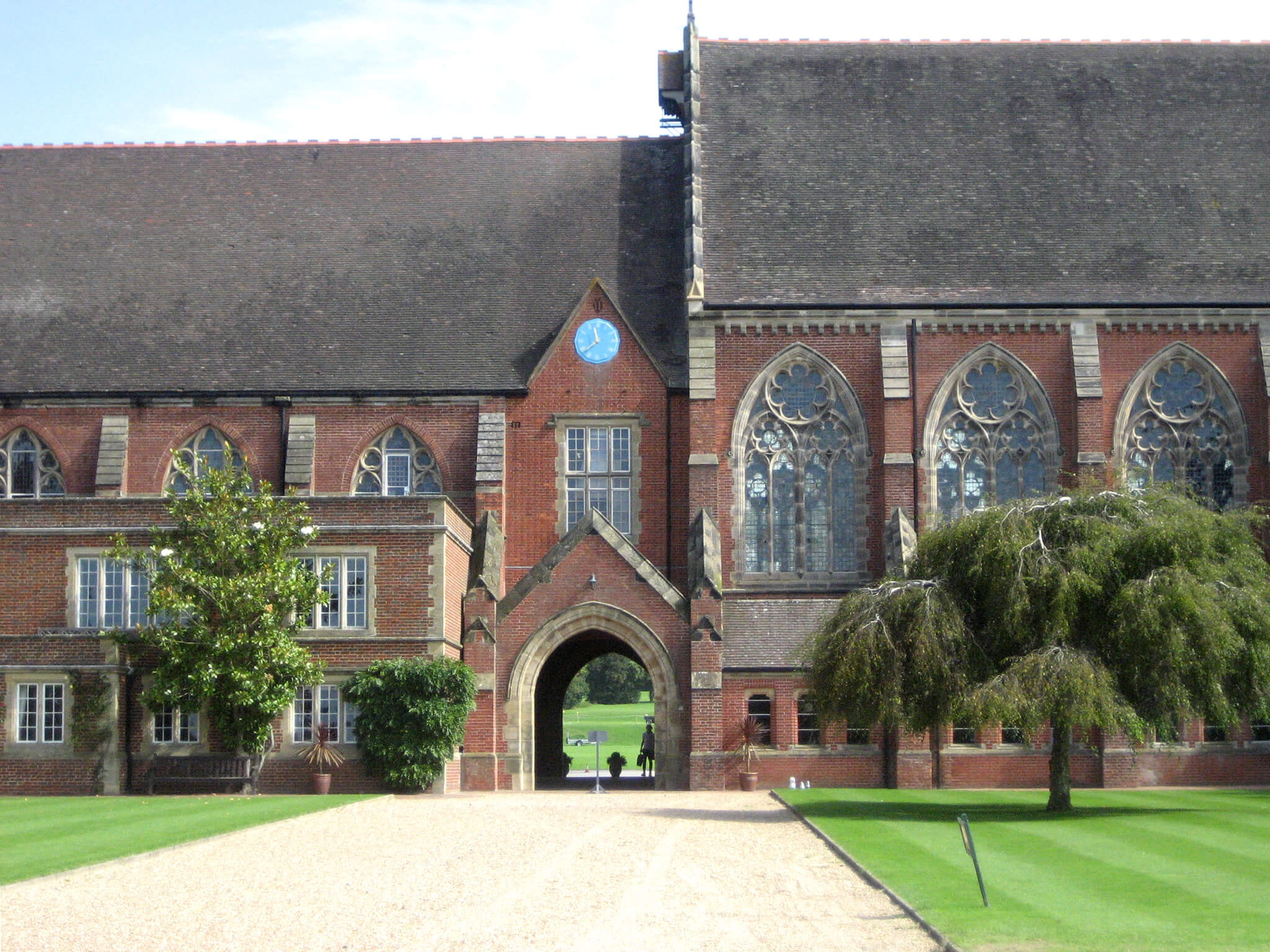 Available Programs
Water Sports Camp in the UK
The students of this camp will enjoy 6 hours of training a week, divided into afternoons, two hours each day.
Training
Hours of training per week: 6 h/week
Levels of training offered by the camp: Beginner, Intermediate, Advanced
How are the groups organized?: Age
Number of children per group: 15
The watersports training is carried out by instructors at the Ardingly Activity Centre, an institution recognised by the Royal Yachting Association (RYA) and the British Canoeing Union (BCU). Students at this camp have 6 hours of coaching per week, which will take place in two hour sessions every afternoon. Activities are based around windsurfing, canoeing and raft construction. All these activities take place in the wonderful setting of Ardingly Reservoir, located within the school campus, where the water is maintained in excellent conditions of cleanliness. For the sports coaching, students are divided into groups of 10, meaning the young people get close personal attention.
All these activities will take place in an incomparable setting, the Ardingly reservoir, which keeps its waters very clean and is located within the school campus. In the training classes, the instructors divide the students into groups of 10 people, to have the possibility of serving everyone in the best way.
Training Facilities
Ardingly College has excellent sports facilities located near the residence. The main infrastructure is the air conditioned indoor swimming pool which is staffed by life guards the whole day long. There are 18 tennis courts, a sports hall, open air playing fields, theatre and disco. The classrooms where the English classes take place are large and bright and are equipped with audiovisual resources and Internet access (which is supervised by the teachers).
Language Classes
Classes per week: 15 hours of classes / week
People per group: 15 people
Available levels: From beginner to advanced
BSC offers 15 hours of English study a week, 3 hours a day, 5 afternoons a week. There are 15 students to a class and students are placed in classes according to their level, from beginners to advanced. The teachers, who are native English speakers, base their lessons on improving the four communicative skills: writing, oral comprehension, reading and conversation.
 Together with these four pillars, students also work on improving other areas of their accuracy and fluency.
Camp Schedule
The Ardingly residence has many different areas where students can relax and enjoy their free time, and build new friendships with their camp mates. Every night there is a social programme including activities such as themed parties, videogames nights, discos, fashion shows and karaoke nights.
Excursions
Included in the price of the camp are two excursions to towns or cities near Ardingly. Destinations include Oxford, Brighton, Cambridge and London, four of the UK's most iconic cities. Each Wednesday there is a half day excursion to one of these destinations and on Saturdays the camp runs a full day excursion to another.
Activities Schedule
Schedule:
07:30h - 08:30h Breakfast
09:00h - 11:00h English class
11:00h - 11:30h Break
11:30h - 12:30h English class
12:30h - 13:30h Lunch
14:00h - Roll call
14:00h - 16:00h Intensive English, leadership or activities
16:00h - 16:30h Break
16:30h - 17:30h Activities
18:00h - 19:00h Dinner
19:30h - Roll call
19:30h - 21:30h Activities
22:00h - Roll call
22:45h - Lights off
Accommodation
Accommodation: Ardingly College Residence
Type of rooms: Single or double
Bathroom type: Each room has its own sink
Students stay in Ardingly College residence, located near to London and situated in 101 hectares of grounds set in wonderful open air space. The residence has capacity for 300 students aged from 8 to 17 years who sleep in individual or double rooms. There are also some rooms which sleep up to 4 people.
Each room has its own toilet and the residence also has a lot of common areas where students can watch TV etc. The sports activities take place at Ardingly Reservoir, which is located at the campus just a few minutes' walk from the residence. The college has a cafeteria and kitchen where meals are prepared with healthy fresh foods. The cooks can also cater for special dietary requirements.
Location
Ardingly College is situated in West Sussex, to the south west of England, in an area which is classed as a designated protected natural area. It is only 40 minutes by train from central London and 29 km from the popular coastal town of Brighton.
Prices and Dates
The prices of this programme vary according to a number of factors, such as the demand for places and the age of the participant. Please indicate the approximate start date you are considering and we will contact you as soon as possible with the prices and dates which are available.
Improved booking conditions for all camps
This 2024 make your reservation more easily and with less risk
We´ve lowered the deposit required to reserve your camp to just 500€
Free cancellation until March 1st
Money-back guarantee within 10 days
Optional insurances

*Please note that if a visa is required to attend camp, it will be necessary to pay the total amount of the program

*Special conditions valid for all 2024 summer camp reservations except for the Barça USA camp, which will follow the general terms and conditions.
Extra Services
You can purchase one of the extra services below at an additional cost.
Camp Insurance

We offer two insurance options based on your needs:

Cancellation and Interruption Insurance: This option allows you to get your money back if you have to cancel or interrupt the camp for any justified reason, including injury or illness of participants both before and during the camp (the policy contains 35 different causes for justified cancellations).
Travel/Medical Insurance: With this insurance policy, you will be covered for medical assistance abroad and possible expenses caused by health-related issues, as well as other contingencies such as lost luggage or an unforeseen flight change.

Download the following PDF to learn more about each insurance options terms and conditions, coverage features, and price.

Camp Insurance


Transfer Service:

There are two types of transfer services available that we´ll detail for you below:

Standard transfer service: the camp offers an optional transfer service for participants who request it from the nearest airport to the residence (or vice versa). Check with Ertheo for schedules and prices for this service.
Special transfer with additional unaccompanied minor service: participants who fly to camp alone and have contracted the unaccompanied minor service with their airline must hire this special transfer with accompaniment so that the child isn´t left alone in the airport. Check with Ertheo for schedules and prices of this service.
Contact Ertheo for prices and additional information.
Transportation to the camp (flights/trains) is not included in the price of our programs.