The high-performance tennis camp at Nadal's tennis academy is suitable for boys and girls from 8 to 18 years old. Mallorca's unbeatable climate makes this academy one of the best options in the world for summer tennis training.

Are you interested in this program?
Download some information about this program and read it at anytime.
Overview
Location: Mallorca, in the Balearic Islands of Spain
Ages and genders: Boys and girls from 8 to 18 years old
Language classes: English
Rafa Nadal is one of the best athletes in the world. His perseverance and capacity for hard work have helped him become one of the best tennis players of all time. In 2016, he founded Nadal's tennis academy in his hometown of Manacor, Mallorca, in the Balearic Islands of Spain. The academy's mission is to help young players develop their talent and achieve their dreams of becoming professional tennis players.
The tennis program has been designed by Nadal's brilliant coaching team. In fact, Tony Nadal, Nadal's uncle and ex-coach, is the academy's current director.
Students at Nadal's tennis academy not only focus on developing their technical skills, physical fitness, and mental strength, but they also learn many of the values that helped Nadal rise to the top of the world tennis rankings.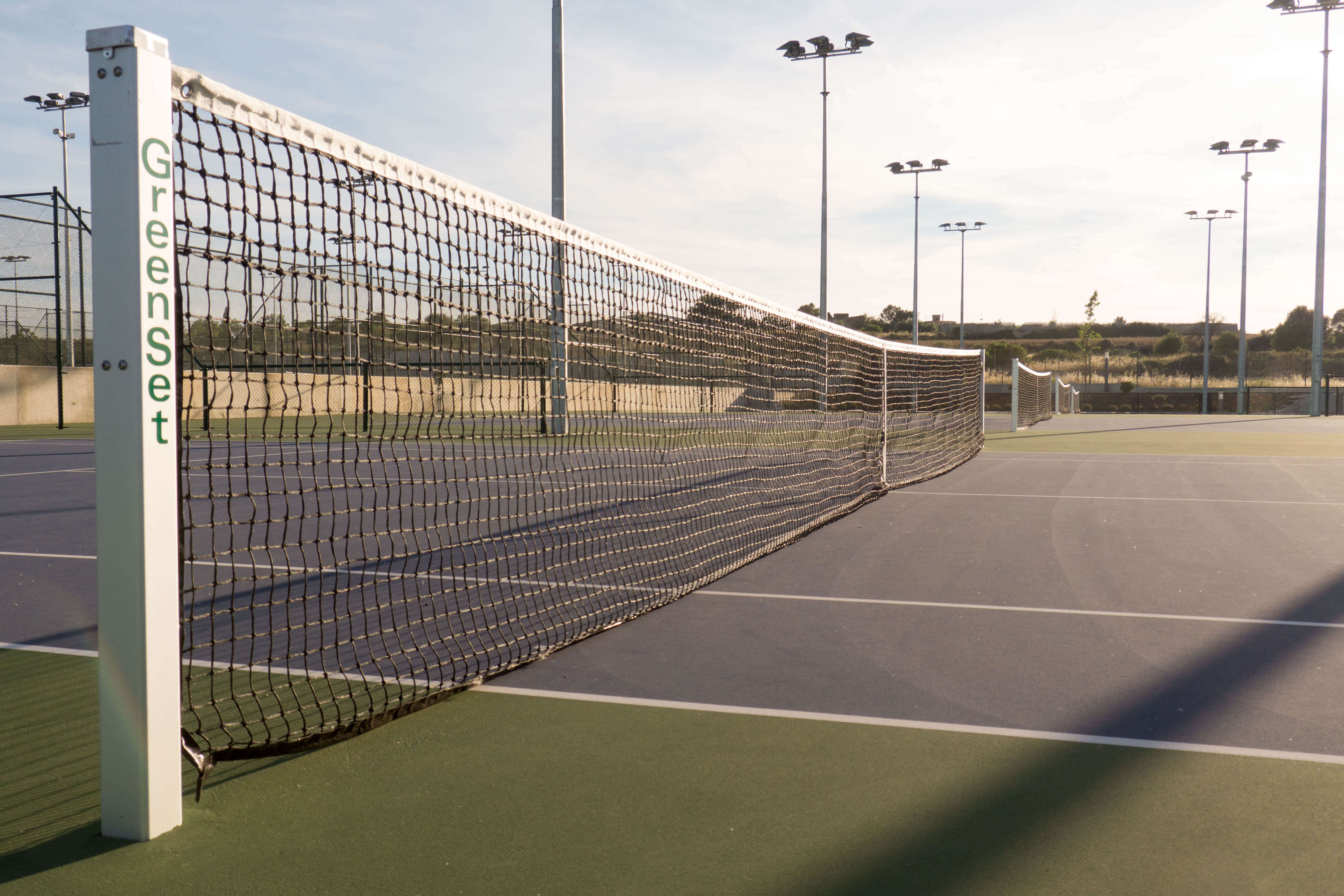 Available Programs
Rafa Nadal High Performance Tennis Academy
The camp is designed for girls and boys between the ages of 8 and 18 years of age.
Other Programs
Paddle program
It also offers Paddel tennis camps for all levels.
Training
Training: 20.5 h / week
Number of children per group: Four
Hours of physical preparation: 10 hours of physical conditioning
Hours of leadership activities: 6 hours of "Building a Champion" activities
The training program was designed by Tony Nadal and the rest of Nadal's team of expert coaches. Students at the academy learn from the best of the best.
The training consists of 5 fundamental pillars:
Court training
Physical conditioning
Mental strength training
Nutritional guidance
Competition
When the students arrive at the academy, they are divided into groups based on age and level of play. They train in groups of four with other students of a similar age and level.
Since coaches adapt the training to meet the level of the students, participants of all levels are welcome. That being said, students should be passionate about tennis and expect to train for many hours a day. During training, they work on technical skills like agility and movement on the court, as well as mental skills like winner's mindset and concentration.
Furthermore, the academy is committed to evolving and adapting to modern tennis to make sure the students stay ahead of the competition.
Many international students attend the summer programs at Nadal's tennis academy, and coaches accommodate the students by speaking English during training sessions.
Saturdays are for competitions. Each week, the academy organizes a tournament so the students can test their skills with other academy students and also with young tennis players in the surrounding areas who don't train at the academy.
Physical conditioning, psychological training, and health and fitness education are also an important part of the program. The academy organizes various activities like the "Building a Champion" workshop where the students learn about sports nutrition and physical fitness. At the same time,  they learn the values that create successful yet humble athletes like Rafa Nadal.
In summary, students at the high-performance camp at Nadal's tennis academy receive the following training each week:
20.5 hours of training on the court
10 hours of physical conditioning
6 hours of "Building a Champion" activities
Competitions on Saturdays
Training Facilities
The academy has spectacular, state-of-the-art sports facilities with seven clay courts, 19 hard courts, and one indoor court.
As for the rest of the sports facilities, Nadal's tennis academy has the largest health, sports, and wellness center in all of Mallorca:
Fitness room
Padel and squash courts
Sports fields
25-meter indoor swimming pool
Outdoor swimming pool
Spa
The academy also has its own sports store, restaurant, and of course, the Rafa Nadal museum that the students visit during their stay.
Camp Schedule
Since Nadal's tennis academy offers high-performance training, students spend most of their time training and working hard on and off the court to improve their tennis skills. That being said, there's still time for fun and more traditional summer camp activities.
The academy offers various activities for entertainment such as surfing and boat excursions around the island of Mallorca. Students also visit the Rafa Nadal museum located nearby. And, of course, when they're not participating in specific activities or excursions, the students can enjoy the pool and the rest of the academy's impressive facilities.
Check out the typical daily agenda for students at Nadal's tennis academy:
Rafa Nadal High Performance Tennis Academy
Schedule:
07:00 - 07:30 Wake up and have breakfast
08:00 - 10:00 Tennis training
10:00 - 10:30 Rest
10:30 - 11:30 Physical conditioning
11:30 - 12:30 Swimming
13:00 - 14:30 Lunch and free time
15:00 - 16:00 Recreational activities
16:30 - 18:00 Tennis training
18:00 - 19:00 Rest and free time
19:00 - 20:00 Shower
20:00 - 22:00 Dinner and free time
22:00 Bedtime
Accommodation
Accommodation type: Residence
Room type: Double Room
Bathroom type: Ensuite
Number of children per monitor:: 1:4
All the facilities at the academy are newly built and of excellent quality. The student residence is clean and modern. Participants share double rooms with private bathrooms, a desk, closets, air conditioning, and a Wi-Fi connection.
For the students' safety, the residence is supervised by monitors 24 hours a day. Furthermore, the residence is divided into different zones, so the students are separated by age and by sex.
Laundry service
Housekeeping visits the participants every day to collect laundry and return it to the students within 72 hours. Participants should mark their clothes by writing their name or initials on the tag, for example, to avoid confusion.
Meals
Participants follow a healthy meal plan that's been modified to meet the nutritional needs of young, active athletes so they have enough energy to perform their best all day long.
In addition, as long as students express their special requests in advance, camp cooks can adapt to almost any special dietary requirement the students might have (ex: lactose intolerance, gluten intolerance, vegetarian, etc.).
Medical team
Nadal's tennis academy has its own medical team that consists of a doctor, a nurse, and a physical therapist. There's also a first-aid team at hand to attend to the students in the event of emergencies.
Prices and Dates
Duration (Weeks)
Rafa Nadal Academy tennis summer camp
Rafa Nadal Academy
The official rate of this program is determined in EUROS so the final amount in other currencies may vary slightly due to currency fluctuation.
Starting Dates
Rafa Nadal Academy
Improved booking conditions for all camps
This 2024 make your reservation more easily and with less risk
We´ve lowered the deposit required to reserve your camp to just 500€
Free cancellation until March 1st
Money-back guarantee within 10 days
Optional insurances

*Please note that if a visa is required to attend camp, it will be necessary to pay the total amount of the program

*Special conditions valid for all 2024 summer camp reservations except for the Barça USA camp, which will follow the general terms and conditions.
Extra Services
You can purchase one of the extra services below at an additional cost.
Camp Insurance

We offer two insurance options based on your needs:

Cancellation and Interruption Insurance: This option allows you to get your money back if you have to cancel or interrupt the camp for any justified reason, including injury or illness of participants both before and during the camp (the policy contains 35 different causes for justified cancellations).
Travel/Medical Insurance: With this insurance policy, you will be covered for medical assistance abroad and possible expenses caused by health-related issues, as well as other contingencies such as lost luggage or an unforeseen flight change.

Download the following PDF to learn more about each insurance options terms and conditions, coverage features, and price.

Camp Insurance


Transfer Service:

There are two types of transfer services available that we´ll detail for you below:

Standard transfer service: the camp offers an optional transfer service for participants who request it from the nearest airport to the residence (or vice versa). Check with Ertheo for schedules and prices for this service.
Special transfer with additional unaccompanied minor service: participants who fly to camp alone and have contracted the unaccompanied minor service with their airline must hire this special transfer with accompaniment so that the child isn´t left alone in the airport. Check with Ertheo for schedules and prices of this service.
Contact Ertheo for prices and additional information.
Transportation to the camp (flights/trains) is not included in the price of our programs.