High performance summer tennis camp at the Juan Carlos Ferrero Tennis Academy – one of the best tennis academies in Spain. Available with or without English classes.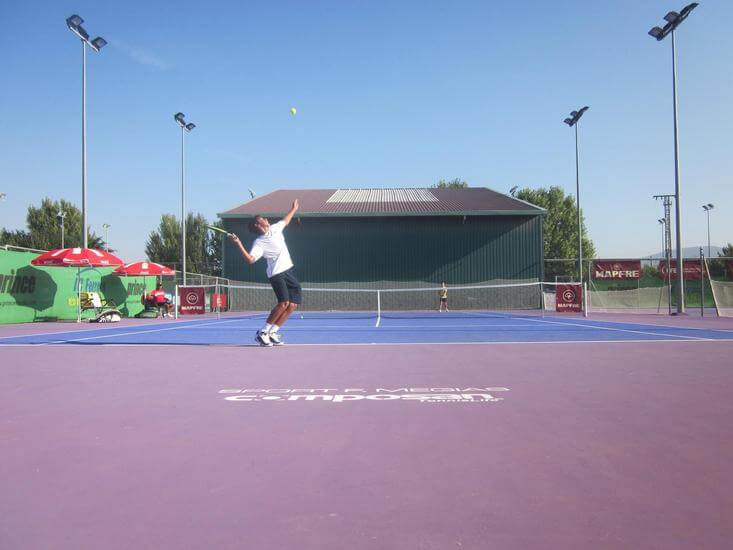 Are you interested in this program?
Download some information about this program and read it at anytime.
Overview
Location: Villena (Alicante)
Ages and genders: Boys and girls between 8 and 16 years old
Language classes: Option to include lessons in English, French or Russian
For more than 15 years the Juan Carlos Ferrero Equelite Academy in Villena (Alicante) has held a programme of summer camps for young tennis loving people who want to spend some of the summer improving their skills with lessons while experiencing something of the routine of professional players. The camp is friendly, professional and international and as participants share their passion with other young people from all over the world, they also have a chance to study other languages and meet well known tennis personalities such as Pablo Carreño, Roberto Carballés and even Juan Carlos Ferrero himself.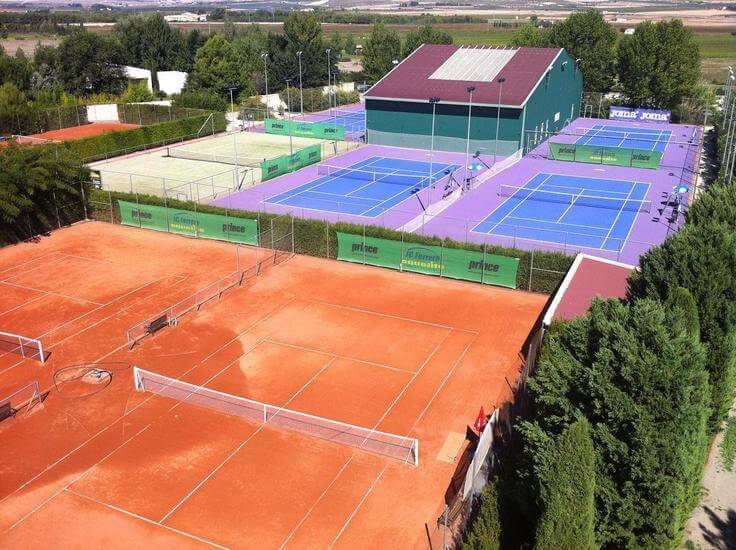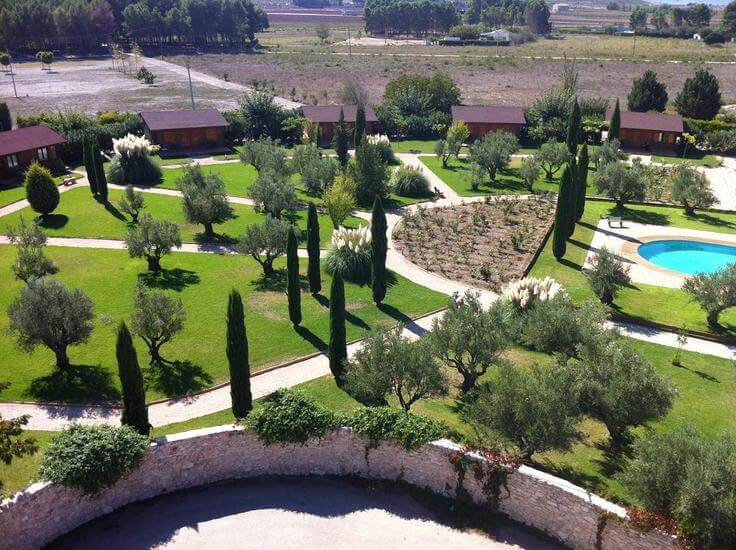 Available Programs
Juan Carlos Ferrero. High Performance Tennis Academy
The camp is designed for girls and boys between the ages of 8 and 16 years of age.
Other Programs
Juan Carlos Ferrero. High Performance Padel Academy
It also offers Padel tennis facilities for younger children who can attend, accompanied by their parents.
Training
Training: 30 hrs./week
Players per coach: Four
The summer camp at the Juan Carlos Ferrero Equelite Academy is open to all levels (including beginners). It offers 30 hours a week of coaching divided into personalised sessions in the morning and afternoon. This personalised training means that the coaches work with no more than four players at one time. The academy is also the only one in Spain with an innovative system of intelligent video analysis called Playsight, which studies each player so they can analyse their game and work on correcting their errors.
Playsight uses statistics based on all aspects of the game (including spin, speed, height above the net  …). Participants who participate for two weeks (or more) will be entitled to a diploma and a report from their coaches (tennis and physical condition) outlining their attainment, with comparative tests which monitor their development and contain multiple recommendations for their future improvement.
Training Facilities
The complex where the academy is located, considered one of the best in the country as evidenced by its many awards, comprises 120.000m2 with unbeatable sports facilities, which allow the development of this intense summer tennis and paddle programs.
Among these, the following stand out:
ten clay courts
eight hard courts
a central hard court
an indoor hard court
three indoor paddle tennis courts
two outdoor paddle tennis courts
In addition, there is a beach tennis-volley court, a 400m running circuit, a soccer field with natural grass, a 9-hole Pich & Putt golf course, a driving range, a gym and an equipped physiotherapy clinic.
Language Classes
Hours per week: 5 hours
Children per class: Four
Why not take advantage of your son or daughter's stay at the academy to give them a boost to their language skills. This summer camp offers the option to include lessons in English, French or Russian. Classes are delivered by experienced bilingual teachers. Classes are small, with a maximum of four students, and thus students have a very personalised learning experience. As with the sports programme, lessons are delivered in a fun and engaging way.
Language classes take place each day for one hour from Monday to Friday, with the possibility of increasing the amount of hours with private lessons (although this option may impact on their sports coaching). The timing of the classes depends on the language level of the student: taking place either between the morning coaching and lunch or the afternoon coaching and dinner.
Camp Schedule
*Optional English, French or Russian classes take place between morning coaching and lunch/afternoon coaching and dinner (depending on the level of the student)
No successful sports camp is complete without a dynamic social programme, a key element to enabling the young people to relax and recharge their batteries after their intense days of sport. As well as the training staff, the Juan Carlos Ferrero Equelite Academy has a team of monitors who are experienced at organising social programmes containing a range of activities which will make the camp an unforgettable experience for the young participants. These include arts and crafts and other sports such as football or water polo.
Programming example
Schedule:
08:30h Breakfast
09:30h - 13:00h Coaching with 10 minute break at 11:15h
13:00h Break and swim
14:15h Lunch
16:00h - 19:15h Coaching with a 10 minute break at 17:30h
19:15h Swimming and social programme
20:30h Dinner
23:00h Lights out
The monitors are also guided by the preferences of the young people, making this camp even more of a personalised experienced. On Saturdays internal tennis tournaments are organized and on Sundays there are 'bonding' exercises to help the young people get to know their camp mates as well as other options for participants to relax before the busy sporting week begins again. There are plenty of breaks throughout the day. Training sessions include a 10 minute break in the morning and afternoon. There are 75 minutes for lunch and dinner respectively. In their free time, there are many options for participants to unwind in the fantastic Mediterranean sun, such as enjoying a swim, playing football etc.
Excursions
Every alternate Sunday participants have the chance to go on a full day excursion. The fantastic location of the academy means there is a wide range of places to visit. Typical excursions include visits to an acquatic park, Atalaya Castle or a trip to the beach to take a dip in the Mediterranean. The outings are a great way for participants to get to know their campmates and have a great time before they begin another intensive week of sport.
Accommodation
Accommodation type: Residence
Room type: Double room
Bathroom type: Private
Summer camp participants are accommodated in double rooms with shared bathrooms. There is room cleaning and bed linen is changed every two weeks. There is also a daily laundry service from Monday to Friday (not included).
Common facilities
Next to the sports facilities the academy also has two swimming pools, gardens, games room, TV room, café-restaurant and library. There is also a sports equipment shop.
Prices and Dates
Duration (Weeks)
JC Ferrero
Tennis
Starting Dates
Improved booking conditions for all camps
This 2023 make your reservation more easily and with less risk
We´ve lowered the deposit required to reserve your camp to just 500€
Free cancellation until March 1st
Money-back guarantee within 10 days
Optional anti-covid insurance

*Please note that if a visa is required to attend camp, it will be necessary to pay the total amount of the program

*Special conditions valid for all 2023 summer camp reservations except for the Barça USA camp, which will follow the general terms and conditions.
Extra Services
You can purchase one of the extra services below at an additional cost.
Anti-Covid Insurance

We have different insurance options with special anti-covid coverage, so you can insure your camp reservation according to your needs:

Cancellation and Interruption Insurance: cancellation and interruption insurance allows you to recover your payment if you cancel or interrupt the camp for a justified cause (including illness from COVID-19 and 35 other causes)
Travel/Medical Insurance: with this insurance policy, you´ll be covered for medical assistance abroad and possible expenses caused by situations resulting from COVID-19, such as needing to extend your stay up to 40 days, as well as other general situations such as loss of luggage, unforeseen ticket changes, etc.

Download the following PDF for more information about anti-covid coverage, the general terms & conditions, and prices of each insurance policy.

Anti-Covid Insurance


Transfer Service:

There are two types of transfer services available that we´ll detail for you below:

Standard transfer service: the camp offers an optional transfer service for participants who request it from the nearest airport to the residence (or vice versa). Check with Ertheo for schedules and prices for this service.
Special transfer with additional unaccompanied minor service: participants who fly to camp alone and have contracted the unaccompanied minor service with their airline must hire this special transfer with accompaniment so that the child isn´t left alone in the airport. Check with Ertheo for schedules and prices of this service.
Contact Ertheo for prices and additional information.
Transportation to the camp (flights/trains) is not included in the price of our programs.