This skateboarding camp takes place in the Principality of Andorra during the month of July. It is designed for girls and boys between 8 and 16 years of age who want to spend between 2 and 4 weeks practising their skateboarding skills.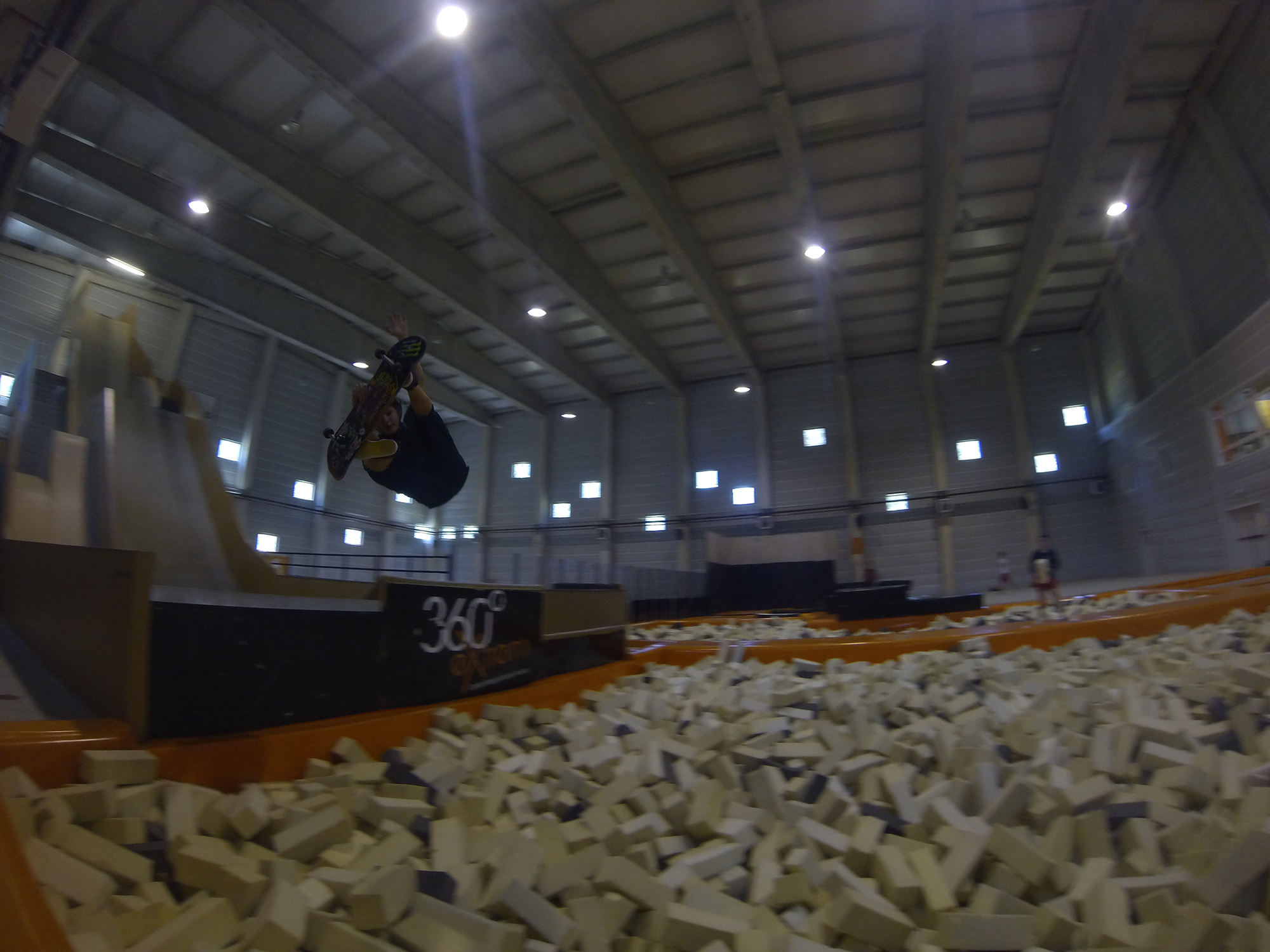 Overview
Training: 15 hrs/week
English classes: 15 lessons/week
Allowed age: 10 to 16 years
The skateboarding takes place in the Andorra freestyle centre, a modern complex which offers a unique opportunity to enjoy the sport in a safe and fun way.
Apart from having fun, which is the main object of the camp, there is also a strong focus on learning English. Students will attend 15 English classes per week in addition to the cycling and other activities.
It should be highlighted that 25% of the participants are international students, thus it's a great chance for young people to make friends from all around the world and improve their English in a natural way while interacting with their camp mates.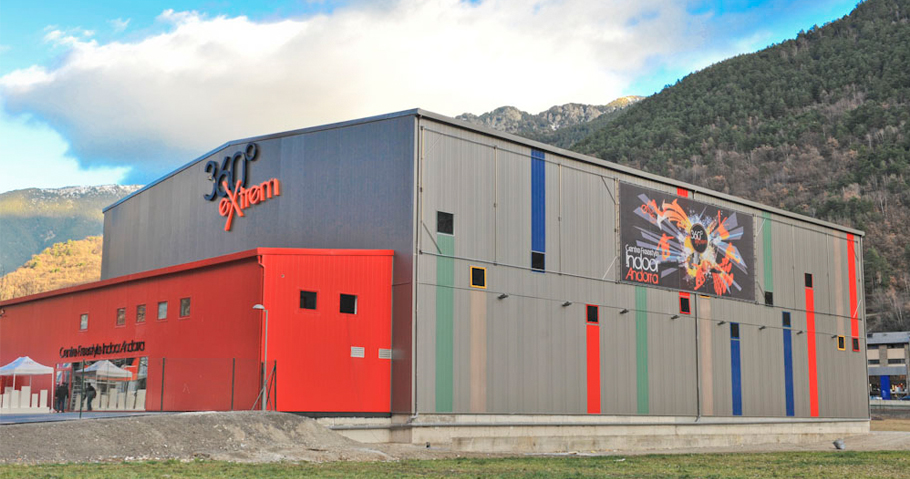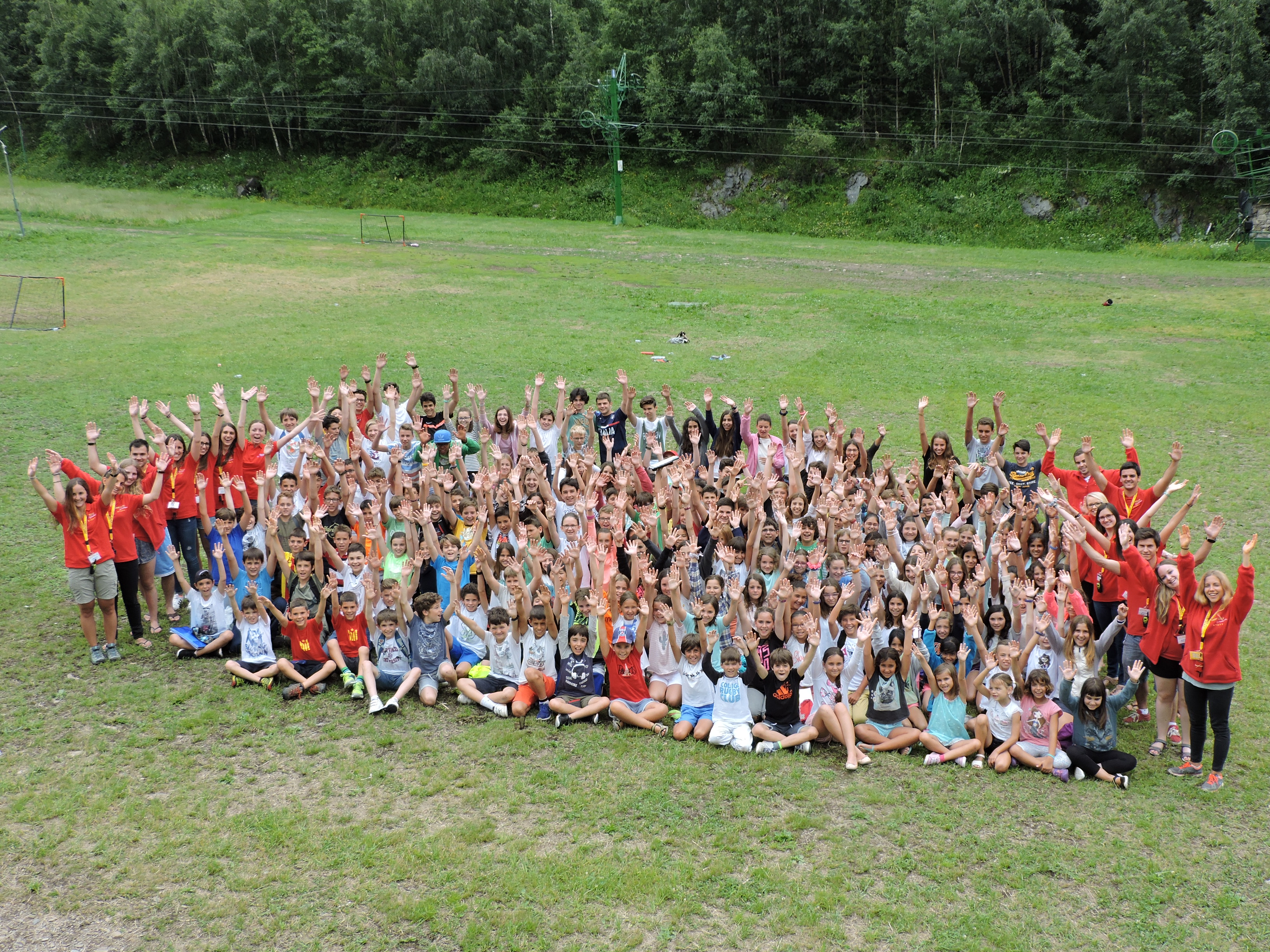 Available Programs
Skate Camp in Andorra
The center is a training and leisure space for all levels: amateurs and pros.
Training
Hours of training per week: 15 h/week
Languages spoken by the trainers: Spanish, English
Training levels offered by the camp: Advanced, Intermediate, Beginner
Number of children per group: 6
During the camp, participants will spend 3 hours a day practising their skateboarding. The camp puts the indoor freestyle centre at the participants' disposal so that devotees of this sport can learn and perfect all their tricks in a safe way. The centre is a fun space, suitable for all levels: amateurs and professionals.
There are two practice areas, the freestyle zone and the skatepark zone The freestyle area is made up of:
Training area
3 trampolines
2 trampolines with drop to foam pit
Large jump (wood) (ramp)
Large jump (Snowflex) (ramp)
Foam pits
It is compulsory at the venue to wear a helmet and use the appropriate sports clothing and footwear. It is also recommended to use elbow and knee guards and gloves.
Training sessions are normally carried out in small groups (of between 5 and 8 students). Participants can bring their own clothing/equipment or hire it at the camp.
For those who want to hire a skateboard at the camp, the cost of this is 30€ per week.
As well as improving their technique, participants learn important values such as team work, respect and the importance of training.
Language Classes
Available languages: English, Spanish, French
Native teachers: No
Class hours: 15 hours a week
The camp includes 15 hours a week of English classes. The lessons take place from 9.45am to 1.00pm from Monday to Friday. Students are placed into classes by age and level (based on the ability of the student) and using the framework of the Trinity College London exams.
The classes are very dynamic and lessons are based on encouraging high student participation. During the course, the official Trinity College London exams are held for participants who want to test their knowledge.
Camp Schedule
From Monday to Friday the young people will have 3 hours of English lessons and another 3 of skateboarding tuition and practice. The rest of the time they will spend in fun extra-curricular activities organised by the camp.
They will have a range of choices for their free time (football, volleyball, badminton, table tennis etc) thanks to the fantastic facilities at the hotel.
In the evenings they have a range of activities to choose from: big screen cinemas, spending time in the television room, recreation room, workshops, games nights (inside and out), competitions, board games and so on.
Excursions
At weekends the camp organises excursions to Port Aventura and/or Barcelona (Barcelona Experience Tour). These outings are optional and will incur an additional cost of 85€ each.
The young people who opt not to go on the excursions will not be short of things to do: the camp organises workshops on activities like cooking, magic tricks, photography, make up techniques etc so there's always something fun and interesting to do.
Accommodation
Students are accommodated in the four star Hotel Euroski, located in Valle de Incles, one of the most beautiful places in Andorra, in the hills around the Soldeu - El Tarter skiing area. This idyllic location makes it an ideal place to enjoy sport in a beautiful natural environment.
Residential facilities
The young people sleep in double, triple or quadruple rooms. All rooms have bath or shower and there is a daily cleaning and towel changing service. There is free WiFi throughout as well as telephone, air conditioning and satellite television.
The hotel also has the following facilities and services:
Buffet restaurant
Bar with sun terrace
Room with Play Station and Wii
Laundry service (once a week)
Television and film room
Heated swimming pool and jacuzzi
Study room
Private disco, table football, table tennis
Skateboarding Facilities
The sports activities will take place in the indoor freestyle centre in Andorra. The centre is an entertainment and leisure space suitable for all levels: amateurs and professionals. The facilities are very modern and comprehensive and fun is guaranteed for the participants!
Monitors
The team of monitors is made up of skilled and experienced people. They provide 24 hour supervision of the young people and are on hand to deal with any kind of request or issue that arises. They accompany and supervise the students on all the excursions.
Location
The four star Hotel Euroski (Carretera General de Canillo-Soldeu, s/n AD100 Incles, Andorra), headquarters of the camp, is located in the Valle de Incles, in the Principality of Andorra. It is about 3 hours by road from the Aeropuerto de El Prat, Barcelona.
Regarding the skateboarding centre, this is located approximately 30 minutes by bus from the hotel where the participants stay. The camp provides a private bus to transport students.
Prices and Dates
The official rate of this program is determined in EUROS so the final amount in other currencies may vary slightly due to currency fluctuation.
Starting Dates
DH Bike Camp
Xtreme Camp
Improved booking conditions for all camps
This 2023 make your reservation more easily and with less risk
We´ve lowered the deposit required to reserve your camp to just 500€
Free cancellation until March 1st
Money-back guarantee within 10 days
Optional anti-covid insurance

*Please note that if a visa is required to attend camp, it will be necessary to pay the total amount of the program

*Special conditions valid for all 2023 summer camp reservations except for the Barça USA camp, which will follow the general terms and conditions.
Extra Services
You can purchase one of the extra services below at an additional cost.
Camp Insurance

We offer two insurance options based on your needs:

Cancellation and Interruption Insurance: This option allows you to get your money back if you have to cancel or interrupt the camp for any justified reason, including injury or illness of participants both before and during the camp (the policy contains 35 different causes for justified cancellations).
Travel/Medical Insurance: With this insurance policy, you will be covered for medical assistance abroad and possible expenses caused by health-related issues, as well as other contingencies such as lost luggage or an unforeseen flight change.

Download the following PDF to learn more about each insurance options terms and conditions, coverage features, and price.

Camp Insurance


Transfer Service:

There are two types of transfer services available that we´ll detail for you below:

Standard transfer service: the camp offers an optional transfer service for participants who request it from the nearest airport to the residence (or vice versa). Check with Ertheo for schedules and prices for this service.
Special transfer with additional unaccompanied minor service: participants who fly to camp alone and have contracted the unaccompanied minor service with their airline must hire this special transfer with accompaniment so that the child isn´t left alone in the airport. Check with Ertheo for schedules and prices of this service.
Contact Ertheo for prices and additional information.
Transportation to the camp (flights/trains) is not included in the price of our programs.