The Juan Carlos Ferrero tennis academy located in Villena, Alicante, offers young tennis players the opportunity to continue training and reach their full potential with the aim of dedicating themselves to tennis at a professional level in the future.

Overview
Location: Villena, Alicante
English classes: Yes
Educational program: Optional
Among the professionals who are part of the Staff of this academy, are names such as Juan Carlos Ferrero, who lives at the academy, as well as his coach, Antonio Martínez Cascales, who has trained him during his career and who is also the founder of this academy. The academy also has certified trainers, physical trainers, physical therapists, doctors, psychologists and nutritionists.
This academy has all the student´s amenities available and offers their own housing within the facilities, as well as a school for those kids who want to continue their secondary and high school education while they are in training. The sports facilities are first class. The world association of professional tennis coaches has certified them with the "Leading Tennis Academies of the World", as one of the best academies in the world.
The familiar and personalized service environment makes one feel at home. The sports facilities and the two intelligent courts allow one to streamline training as much as possible.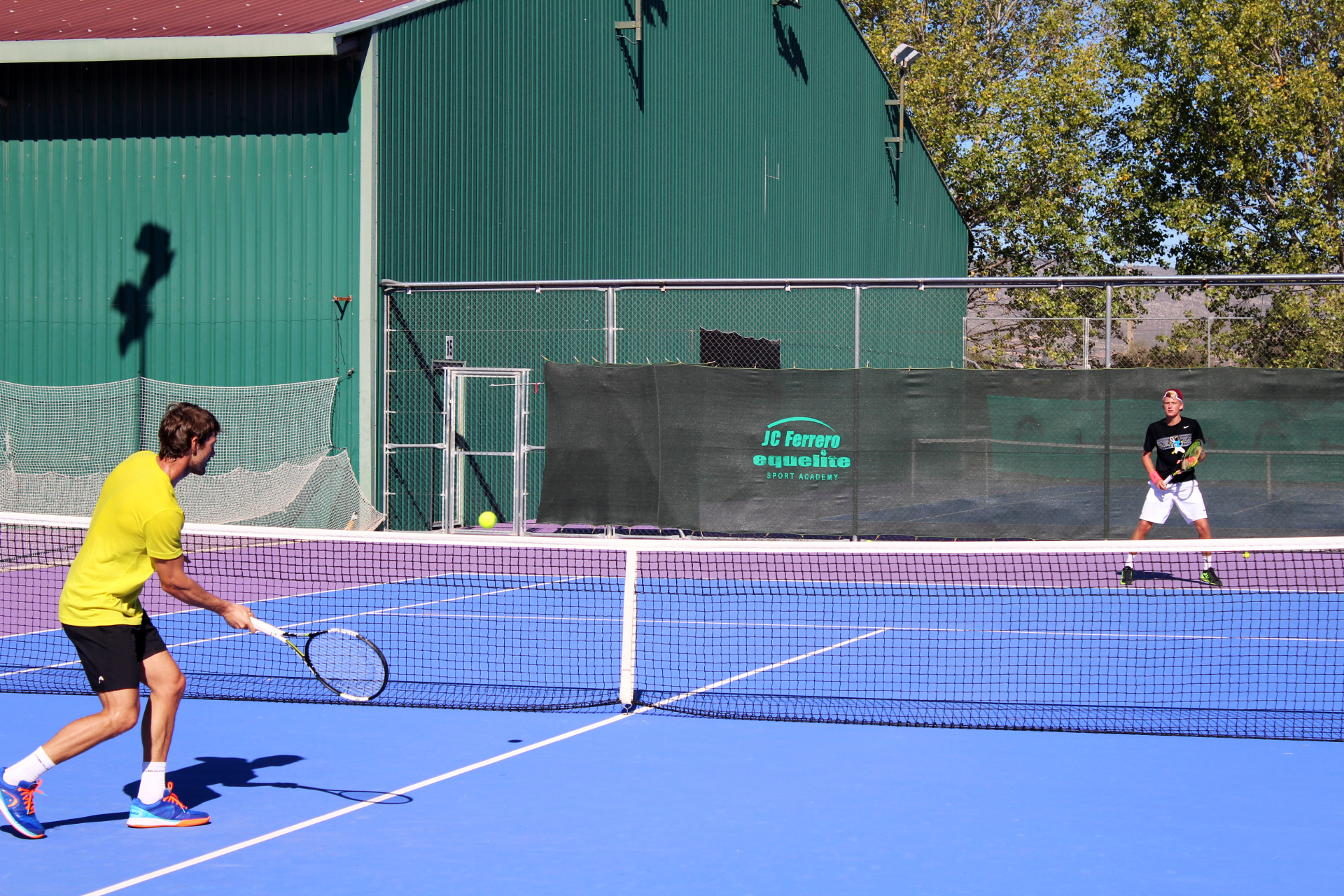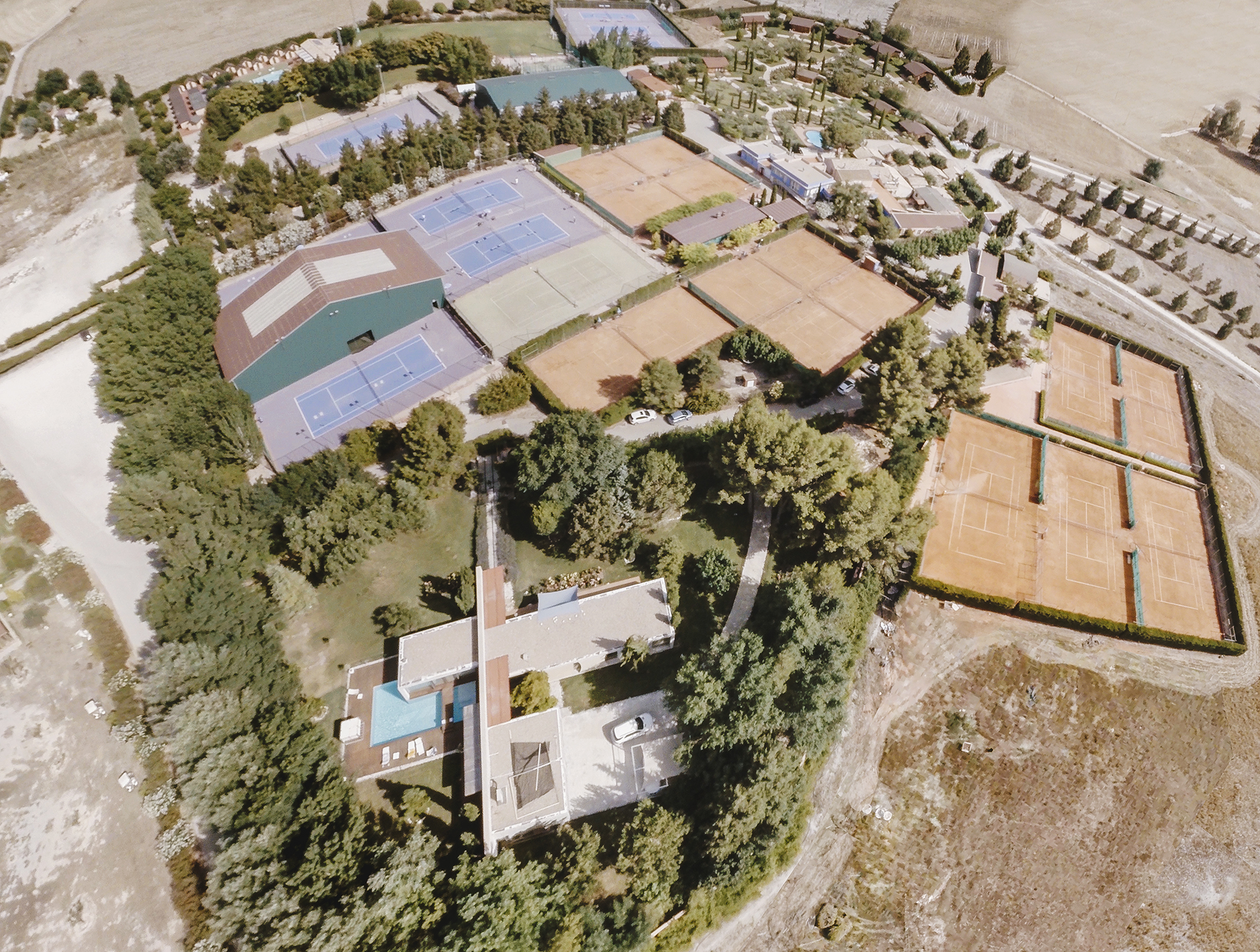 Available programs
10 month training program
With the option to continue secondary and high school education (in Spanish, English or language classes) + full house and board.
The academic course has a yearly cost:
1.850€ for Spanish speakers (CIDEAD)
2.750€ for English speakers at the King's College School
Monthly program
(from one to 10 months) + full house and board + English or Spanish classes (optional)
Training
Training location: Academia Juan Carlos Ferrero
Hours of training per week: 30 h / week
Levels of training offered by the camp: Advanced, Intermediate, Beginner
This academy offers high performance training with highly experienced trainers for those who want to improve their level and some day become professional tennis players.
The training is intensive, between 33 and 38 hours a week from Monday to Saturday. Saturday afternoons and Sundays are dedicated to rest except for when a tournament takes place or if the student is training for one.
There are three types of training: technical court training and physical, mental or psychological training.
Players are assigned their own trainer and after an examination, a personal training plan is designed as well as a tournament calendar. The player works with the staff but the personal trainer is the one who works the most with the player.
Players who combine training with academic studies only train one hour less than the rest of the players.
The fantastic and modern facilities allow players to take advantage of their training in order to improve their level. Two intelligent courts (Playsight) are available with the latest technology where players can maximize their training, obtain game statistics of each player as well as program different exercises of various difficulties depending on the level of the player, and analyze games and specific strokes.
The application allows for parents to follow games and strokes from distance. Each player works daily with an assigned instructor and has terrific facilities available:
10 clay courts
7 hard courts
1 covered hard court
1 central hard court
1 artificial grass court
400m Running track
Technogym
Physical therapy clinic
Training Facilities
The tennis school stands out for its fantastic facilities and has been qualified as one of the best in the world. Its the only one (so far) that has two intelligent courts with the latest Playsight technology measuring all the parameters and maximizing the players performance by creating personalized exercises and measuring the results in order to continue improving.
Language Classes
Available languages: Spanish, English, French, Ruso
Available languages: English
Children per group: 4
The educational program offers players who want to include their studies with tennis training as an option. The main advantage is that the educational program is perfectly designed for the daily training program followed by kids at the academy. In fact, the kids who study have one hour less of training than those who only dedicate their time to training.
Spanish speaking students receive their academic studies from CIDEAD (Center for Innovation and Development from the E-Learning University). This type of e-learning education is designed by the State in order to adapt education to kids who need to combine their studies with hard tennis training.
The academy works with Kings College in Alicante for English speakers, where students attend to continue their education.
This academy has professors who offer support to the students, answer their questions and help them from a distance when they are away participating in a competition.
English or Spanish classes are also offered. It is important for an athlete to learn several languages and this academy offers the opportunity to continue improving the level of English or Spanish while they train to be a professional tennis player.
Camp Schedule
The busy day of a tennis player at the academy consists of several classes and training in the morning and afternoon. The academic education is designed perfectly for athletes and adapts to the training schedule of the player.
Weekends
Kids train on Saturday mornings during their last session of the week and spend Saturday afternoon and all day Sunday resting. Tournaments take place on the weekends so at times, kids spend this time participating in a competition or preparing for a future tournament.
The kids have free access to the rest of the facilities during their free time so they can have fun at the pool, play golf, use the TV room or for example, play soccer at the soccer 7 academy.
Accommodation
Accommodation type: Residence
Room type: Double room
Bathroom type: Private
The academy has rural housing facilities where the kids stay, participate and train. The comfortable cabins have a large room with full bath, air conditioning, Wi-Fi and laundry service.
One can choose a single or a double room.
Common facilities
The academy has large dimensions and is located in a 120,000 square meter estate. In addition to the tennis courts, gymnasium and other sports facilities used by the young tennis players, the school has other facilities such as:
2 pools
TV room
9 hole Golf Course
Soccer Field 7
Cafeteria and restaurant
Gardens
Library
Parking
The school has 20 courts with different surfaces: 10 clay courts, 7 fast courts, one covered fast court, a central court and an artificial court.
For the physical training, kids have a 400-meter running track and a gymnasium.
Prices and Dates
Improved booking conditions for all camps
This 2024 make your reservation more easily and with less risk
We´ve lowered the deposit required to reserve your camp to just 500€
Free cancellation until March 1st
Money-back guarantee within 10 days
Optional anti-covid insurance

*Please note that if a visa is required to attend camp, it will be necessary to pay the total amount of the program

*Special conditions valid for all 2024 summer camp reservations except for the Barça USA camp, which will follow the general terms and conditions.
Extra Services
You can purchase one of the extra services below at an additional cost.
Camp Insurance

We offer two insurance options based on your needs:

Cancellation and Interruption Insurance: This option allows you to get your money back if you have to cancel or interrupt the camp for any justified reason, including injury or illness of participants both before and during the camp (the policy contains 35 different causes for justified cancellations).
Travel/Medical Insurance: With this insurance policy, you will be covered for medical assistance abroad and possible expenses caused by health-related issues, as well as other contingencies such as lost luggage or an unforeseen flight change.

Download the following PDF to learn more about each insurance options terms and conditions, coverage features, and price.

Camp Insurance


Transfer Service:

There are two types of transfer services available that we´ll detail for you below:

Standard transfer service: the camp offers an optional transfer service for participants who request it from the nearest airport to the residence (or vice versa). Check with Ertheo for schedules and prices for this service.
Special transfer with additional unaccompanied minor service: participants who fly to camp alone and have contracted the unaccompanied minor service with their airline must hire this special transfer with accompaniment so that the child isn´t left alone in the airport. Check with Ertheo for schedules and prices of this service.
Contact Ertheo for prices and additional information.
Transportation to the camp (flights/trains) is not included in the price of our programs.