Lidia Tormo's passion for nutrition and education led her to open the "Nutritional School" where she teaches parents about the importance of nutrition for young children. She earned the equivalent of a B.S. in Human Nutrition and Dietetics and in Primary Education and has participated in the six CODiNuCoVa conferences about nutrition pre-contraception, during pregnancy, during breastfeeding, and early infancy. Tormo also collaborates actively with Fassthink coordinating various health courses.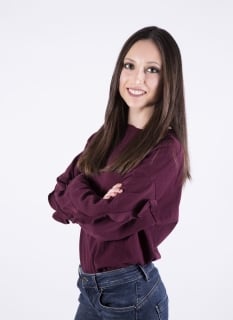 Advice for young athletes
The belief that breakfast is the most important meal of the day is a bit far from Lidia Tormo's thinking. Her advice is simply to eat what we'd like to for breakfast but to make sure it's healthy. She doesn't believe in a magic breakfast formula.
Additionally, Tormo stresses the importance of consuming an abundance of vegetables. In her Nutrition School, she recommends that vegetables cover at least half the plate at every meal and that the lunch or dinner table is always complete with a salad to share.
Knowing how to shop for food is essential to maintaining a healthy diet. Lidia Tormo recommends that parents buy vegetable drinks that don't contain added sugars and that they buy whole grain foods like whole grain bread rather than white bread.
In regards to young athlete nutrition, Tormo doesn't support the consumption of energy bars to optimize performance. Rather, she stresses the importance of hydration and reminds us that fruit can also be quite hydrating.
"I don't know what to do to make them eat vegetables. Just cook them so that they enjoy them. You don't have to serve large portions; rather, what's important is that children eat vegetables daily. You can try cooking them different ways and introducing them into your children's diet little by little, but don't force them to eat them if they don't like them. Awaken their curiosity by letting them help out in the kitchen!"