Hidalgo graduated from la Universidad Católica de San Antonio (UCAM) with the equivalent of a B.S. in Human Nutrition and Dietetics and later earned her MBA in Marketing at la Universidad Pontificia de Comillas. Then, in 2106, she moved to Sydney to work in The Hotel School where she worked to design nutritional solutions for cafeterias in schools and hospitals. Currently, she continues to carry out her mission to educate about nutrition and food at her own private practice in Murcia.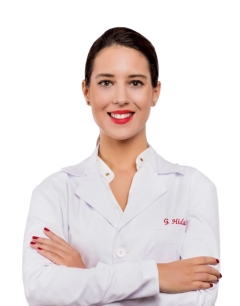 Advice for young athletes
Gema Hildalgo recommends that young athletes follow this meal plan when they are in recovery and/or transition mode for example during preseason. The menu is a good supplement to intensive training.
"Many parents misuse food as a way to punish or reward their children when they behave well or poorly. This attitude is wrong. Food shouldn't be used as a way to correct the behavior of children."