Nike Football Summer Camps in Brighton. Available in July and August, starting at one-week programmes. Designed for children between 8 and 15 years of age of all levels of expertise. Both accommodation and sports facilities are on-site (Lancing College). Optional English course also available.

Are you interested in this program?
Download some information about this program and read it at anytime.
Overview
Location: Brighton, England
Ages: From 8 to 15 years of age
Levels: Beginner, intermediate, and advanced
The Nike Football Camp is held during the months of July and August.
It takes place in Brighton and is designed for children between 8 and 15 years of age of all levels of expertise. There are two programmes available: an intensive football programme for intermediate or advanced-level players, and a programme intended for all levels of expertise that incorporates an English course for those who are looking to improve their English as well as their football skills.
Students will be staying at Lancing College, an English school that features extensive sports facilities, where all training sessions are carried out.
You can choose the duration of the camp, starting at one-week programmes. On weekends, students will enjoy planned field trips and recreational activities.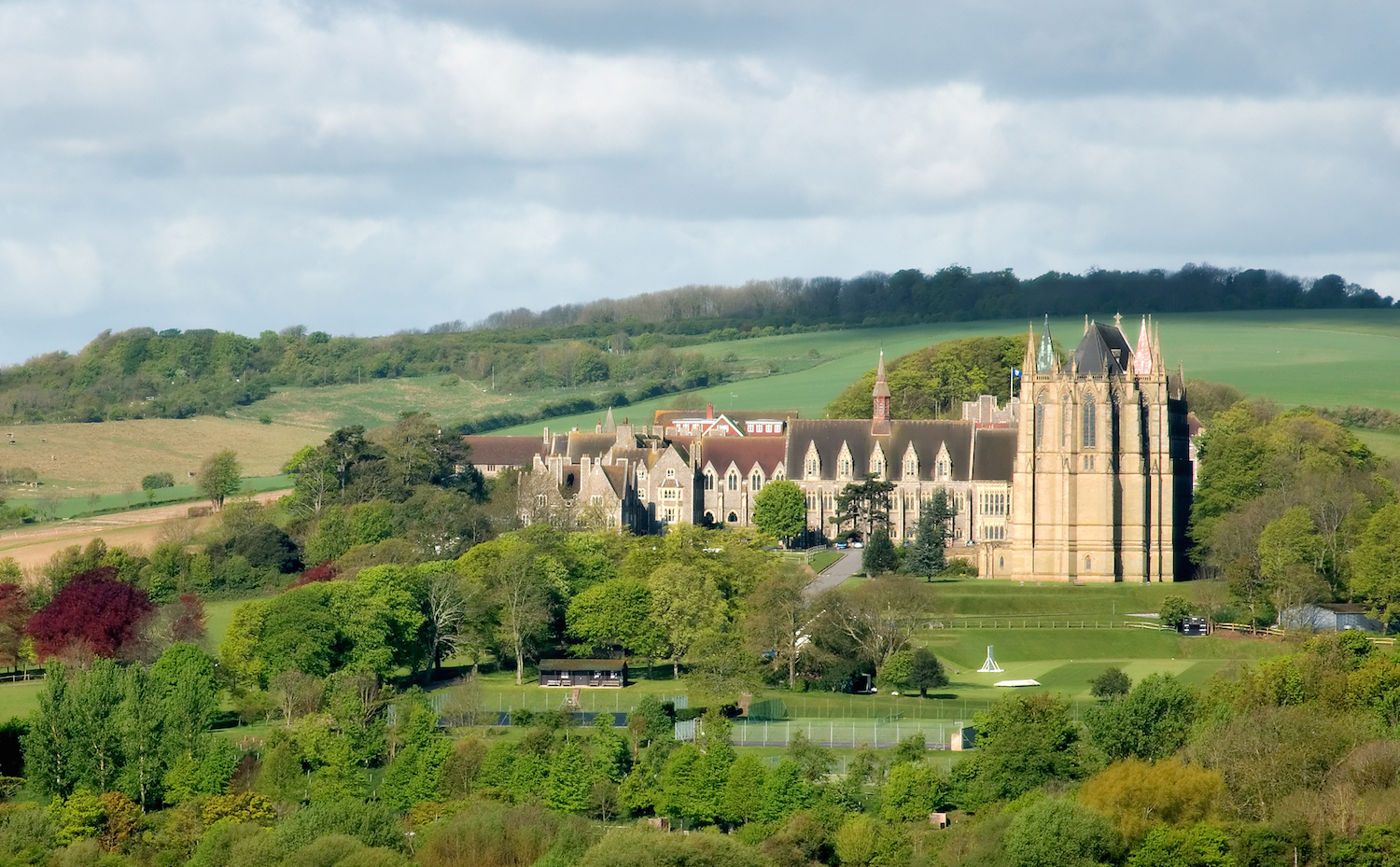 Available Programs
Intensive Football Programme
Football programme designed for children between 8 and 15 years of age who are at an intermediate or advanced level of football. Students can choose the duration of the camp, starting at one-week programmes. This programme consists of 30 hours a week of football training sessions, matches, and workshops. Students must have an intermediate level of English to participate.
Football & English Programme
Football programme designed for children between 8 and 15 years of age who are at a beginner, intermediate, or advanced level of football. Students can choose the duration of the camp, starting at one-week programmes. This programme consists of 17 hours of football training and 12 hours of English lessons per week.
Academy / Club history
The camp's management staff is highly qualified, with over 12 years of experience coordinating international teaching programmes.
The main purpose of the camp is to empower young students by allowing them to experience a certain level of freedom, as well as a sense of personal responsibility while playing sports, learning from their coaches, and sharing their day-to-day activities with new friends from all over the world.
Euro Sports Camps motivate, enthuse, and educate young students through the power of sports. They create friendly and stimulating environments where children can express themselves, improve their skills, and grow.
These camps meet the rigorous British Accreditation Council quality standards in regard to management, staffing, education, facilities, and participant welfare.
Training
Skill level: Beginner, intermediate, or advanced
Other soccer education features: Seminars, competitions, recovery sessions
Students per training group: Up to 16
Training language: English
Training intensity (Football & English Programme): 2/5
Training intensity (Intensive Football Programme): 4/5
The Nike Football Camp offers two different training programmes of varying intensity and skill level. You can choose the Football & English Programme, carried out at a medium intensity level and available for children of all levels of expertise, or you can go for the Intensive Football Programme, which involves a greater physical and technical demand and is designed for students who already play football at an intermediate or advanced level.
The camp training sessions are carried out on natural grass pitches, located just a few minutes' walk from student lodgings.
Students will receive a set of Nike training gear upon arrival at the camp.
On-field training sessions involve technical exercises, such as defence, attack, and one-on-one confrontations, as well as tactical and decision-making exercises.
In addition, football matches are carried out regularly to implement what has been learned during the training sessions.
Off the field, students will also attend stretching and recovery sessions in addition to seminars on football-related topics and the physical care of athletes run by experts.
At the end of the camp, all students will receive an individual performance report that will include the player's strengths and areas for improvement.
Training Facilities
Training surface: Natural grass
Additional training facilities: Indoor sports hall, indoor pool, artificial grass pitches
Quality: 3.5/5
Training sessions are held at the Lancing College sports facilities, which features 5 natural grass football pitches, 3 artificial grass football pitches, and an indoor sports hall that holds several multi-sport courts to be used on rainy days. There is also a large indoor swimming pool.
Coaches
Licenses: UEFA B
Coaching experience: Our coaches are highly experienced in training youth players
Playing experience: The coaching staff includes some former professional footballers
Idioma de entrenamiento: English
The technical training sessions are delivered by highly-qualified coaching staff with extensive experience training youth players from Premier League clubs, football academies, and other similar organizations.
They are all UEFA B or above certified professionals.
The purpose of the coaching staff is to ensure all players receive a full and comprehensive learning experience to help them improve every aspect of their football skills (technical, tactical, decision making, etc.).
They strive to create a fun, inclusive, and motivating learning environment so as to bring the best out of every student.
Training sessions are taught in English as the majority of coaches are native speakers.
Language Classes
Native teachers: Yes
Hours per week: 12 hours per week
Quality of the classes: 3/5
The Nike Football Camp offers the possibility to incorporate a 12-hour per week English course into the programme.
This course follows the CLIL lesson framework (Content and Language Integrated Learning) and is available for children at a beginner, intermediate, or advanced level of English.
These English classes are football-oriented and designed to improve communication, reading, and writing skills.
The activities in each class are fun and diverse, including exercises such as drafting press releases, writing articles, interviewing other players, and researching sports-related media.
At the beginning of the camp, students will be evaluated and sorted into groups according to age and skill level.
This international camp welcomes students from all over the world, providing them with the perfect opportunity to immerse themselves in an all-English world and put what they learn to the test together with their new friends and camp staff.
Camp Schedule
The following schedule is an example of what a regular day at camp would be like. It is in no way definitive and may be subject to last minute changes.
Indicative schedule
Schedule:
8:00 AM Breakfast
9:30 AM English Lessons / Football Training
10:30 AM Break
11:00 AM Football-Focused English Lessons / Training
12:30 PM Lunch
13:30 PM Break
14.30 PM Football Training
18:00 PM Dinner
19:00 PM Recreational Activities
21:00 PM Leisure Time
23:00 PM Bedtime
Field Trips
The one-week programme includes a half-day field trip that is subject to change (trip to central Brighton, boat ride to Portsmouth Dockyard, etc.).
Those who enrol in the longer programmes will also enjoy a day trip to central London on week 2.
Accommodation
Name of the facilities: Lancing College ( Brighton)
Location (distance from training facilities): Both the accommodation and sports facilities are onsite
Types of rooms: Single, double or triple rooms
Bathrooms (private or shared): One shared bathroom for every 4/5 students
Quality: 3/5
The camp takes place at Lancing College, an English boarding school located about 15 minutes from Brighton. All camp facilities are on school grounds. Students' lodgings are just a few minutes' walk from the sports facilities.
There are single, double, and triple rooms available. The rooms have a closet (or shelving) and a desk. The decor is simple.
Bathrooms are shared between 4 to 5 students.
Housekeeping is included (room cleaning & linen and towel change), as well as laundry service.
Lancing College also holds classrooms, a diner, and recreational areas with TVs, among other facilities.
Safety
The Nike Football Camp takes place in a safe and secure environment, halfway between Worthing and Brighton. The hosting school is located in a secluded countryside area, surrounded by extensive fields.
As all camp facilities are onsite, there is no need for transfers to and from the daily training sessions. Students will only leave the premises for scheduled field trips.
Students are monitored 24/7 by a supervision team who will be staying at the same residence. There is approximately one supervisor for every 5 students.
Prices and Dates
These courses are subject to a registration fee of 165 € ( $190 ) .
The official rate of this camp is determined in POUNDS, so the final amount in EUROS may vary slightly due to the fluctuation of both currencies.
Starting Dates
Nike Soccer Camp in Brighton with English
Nike Soccer Camp in Brighton without English
Improved booking conditions for all camps
This 2023 make your reservation more easily and with less risk
We´ve lowered the deposit required to reserve your camp to just 500€
Free cancellation until March 1st
Money-back guarantee within 10 days
Optional anti-covid insurance

*Please note that if a visa is required to attend camp, it will be necessary to pay the total amount of the program

*Special conditions valid for all 2023 summer camp reservations except for the Barça USA camp, which will follow the general terms and conditions.
Extra Services
You can purchase one of the extra services below at an additional cost.
Anti-Covid Insurance

We have different insurance options with special anti-covid coverage, so you can insure your camp reservation according to your needs:

Cancellation and Interruption Insurance: cancellation and interruption insurance allows you to recover your payment if you cancel or interrupt the camp for a justified cause (including illness from COVID-19 and 35 other causes)
Travel/Medical Insurance: with this insurance policy, you´ll be covered for medical assistance abroad and possible expenses caused by situations resulting from COVID-19, such as needing to extend your stay up to 40 days, as well as other general situations such as loss of luggage, unforeseen ticket changes, etc.

Download the following PDF for more information about anti-covid coverage, the general terms & conditions, and prices of each insurance policy.

Anti-Covid Insurance


Transfer Service:

There are two types of transfer services available that we´ll detail for you below:

Standard transfer service: the camp offers an optional transfer service for participants who request it from the nearest airport to the residence (or vice versa). Check with Ertheo for schedules and prices for this service.
Special transfer with additional unaccompanied minor service: participants who fly to camp alone and have contracted the unaccompanied minor service with their airline must hire this special transfer with accompaniment so that the child isn´t left alone in the airport. Check with Ertheo for schedules and prices of this service.
Contact Ertheo for prices and additional information.
Nearest airport / train station:
Aeropuerto de Gatwick
Aeropuerto de Heathrow
Transportation to the camp (flights/trains) is not included in the price of our programs.
Advice from Ertheo
This is an excellent value for money programme. Even though the camp is not endorsed by a football club, the coaching staff are highly-qualified, with UEFA B certified professionals who have extensive experience coaching the youth teams of several Premier League clubs.
It is an extremely safe camp, located in a quiet area of the UK, with little to no transfers involved. It is a highly recommended option for a first experience abroad.
There will be lots of different nationalities at the camp, which makes this international experience greatly enriching and a fabulous opportunity to improve your language skills.
This camp is for you if
If you are looking for extra motivation to learn English.
If you want to live a unique experience of personal growth.
If it is your first time attending an international camp.
If you are looking for an excellent value for money sports programme.
This camp is NOT for you if
If you are looking for a sports programme endorsed by an official football club.
If you do not have the basic English skills necessary to capitalize on what the camp has to offer.
If you are looking for premium accommodation with a private bathroom.
If you are looking for a high-performance football academy.
Sign up
Clients who contact Ertheo before booking a camp or program are much more satisfied with their overall experience.
Option 1
(RECOMMENDED)*
1. Click Ask Ertheo if you have a question or would like to learn more about this program
2. Discuss your questions or concerns with one of our Sports Program Consultants via telephone or email
3. Select a program and receive a personalized quote
4. Make the first payment to start the enrollment process
Option 2
1. Click Sign up now to receive a personalized quote
2. Receive a personalized quote along with additional information about the program
3. Make the first payment to start the enrollment process