The object of this innovative programme is to help prepare young people to become the leaders of tomorrow.The course includes 15 hours of general English classes per week.
Overview
Location: Wycliffe College, Ardingly College, LVS Ascot and Cheltenham Ladies' College residential complexes
Age and gender: Boys and girls from 8 to 17 years old
English classes: 15 hours of general English learning per week
Being a leader is not just a matter of effort, perseverance, creativity and innovation. Nowadays the English language is almost as important an aspect as any other. So how can a leader be trained in languages? With a special course in English for future leaders, students can acquire all the necessary competencies to be able to express themselves in English in any situation.
The camp is for leaders and students from 8 to 17 years of age and covers topics such as personal development or how to act before failure, both very important aspects in the life of youngsters. All the classes are given by professors who have experience in the labor market and who conduct English classes in the morning.
The study plan at the English camp for future leaders covers theoretical and practical learning regarding several topics such as personal branding, how to achieve a good image for work, know the career goals, personal development and world growth, how to behave before success and failure and the study of summit leaders. The classes take place in the morning for two hours during four days a week for a total of 8 hours a week.
The professors foster the participation of the students during class and focus their lessons on practical examples.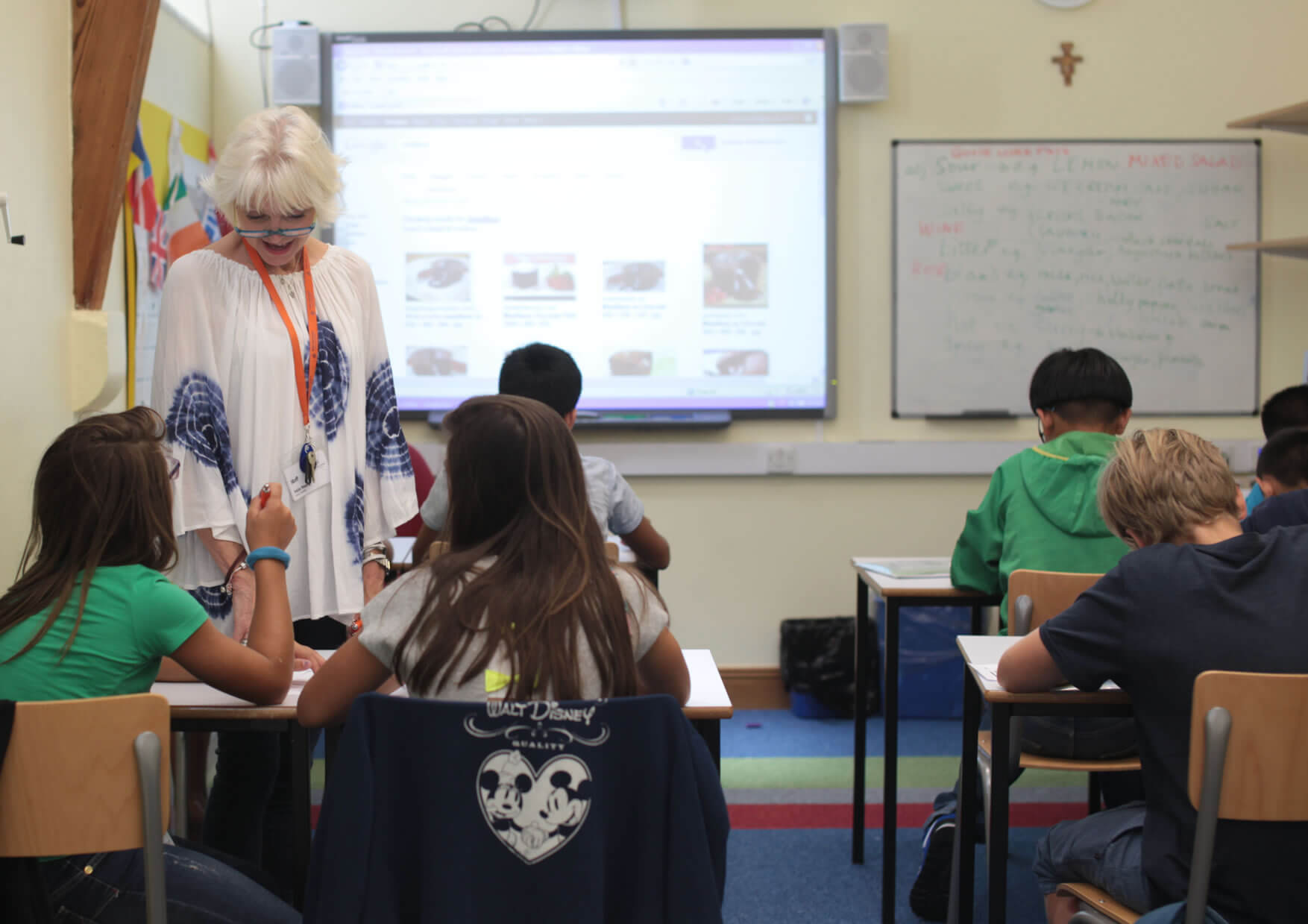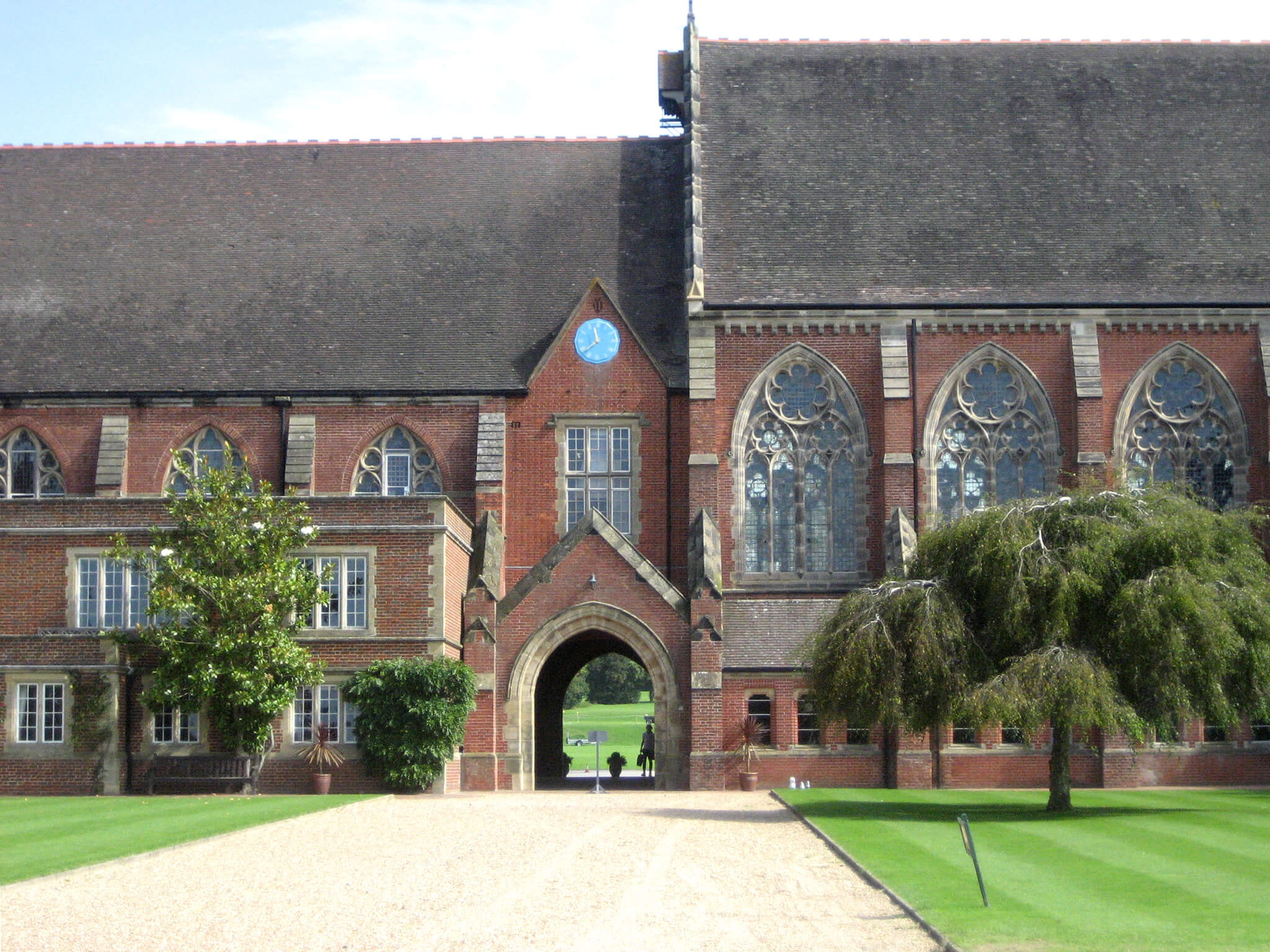 Available Programs
English Language Camp in UK
Special English course for future leaders. This course includes 15 hours of General English learning per week.
Training
Wycliffe College
The campus has modern facilities so students can enjoy their stay at the camp. The residence has Internet, meeting rooms for instructors, theater, dance club and the sporting venues include outdoor sports fields, a covered pavilion, tennis courts and a heated indoor pool.
Cheltenham Ladies' College
This center has Internet connection and has a 25-meter pool, theater, dance club, meeting rooms, playing fields, sports pavilion as well as a new performing arts, which is quite modern.
Ardingly College
Ardingly College has excellent sports facilities located near the residence. The main infrastructures are the indoor heated pool with a lifeguard on duty during the day, 18 tennis courts, a covered sports pavilion, outdoor fields, theater and dance club. The classrooms where English classes are held have large windows and equipped with audiovisual equipment and Internet supervised by the professors.
LSV Ascot
The LSV Ascot residence offers students multiple sports facilities so they can enjoy their stay even more. The complex has a heated indoor pool, tennis courts, a covered pavilion, outdoor sports fields, theater hall and dance club, meeting rom and Internet for the students, which is supervised by the instructors.
Location
Wycliffe College
Wycliffe College is located in Stonehouse, a small town close to Stratford-upon-Avon, Bath, Cardiff, Bristol and Oxford. The train station is 5 minutes by foot from the college and offers a comfortable access to Paddington station in London.
Cheltenham Ladies' College
This residence is located 10 minutes by foot from the center of Cheltenham and the closest airport, Birmingham International, is 40 km away. London´s Gatwick airport is 164 km and London´s Heathrow is 122 km away.
Ardingly College
Ardingly College is in West Sussex, southeast of a region declared as a Natural Protected Interest Area. The municipality is located 40 minutes by train from the center of London and 29 km from the popular coastal city of Brighton, where there is an airport.
LSV Ascot
The LSV Ascot complex is in Berkshire, in the city of Ascot, located 35 minutes from London and 20 minutes from Heathrow airport, making it easy to reach the school. Another nearby airport is Gatwick, located 70 kilometers away.
Language Classes
Students receive 15 hours of English class a week divided in 3 hours, five days a week. Native professors divide the class depending on the level of English demonstrated and the initial test from beginners to advanced so students can learn as much as possible. The lessons are focused on improving the level of conversation, oral  and reading comprehension, as well as improve the fluency and precision of the language.
Short sessions
The main feature of this programme is its focus on short sessions built around the four main skills that need to be developed in language learning – namely reading, writing, listening and speaking.
The aim is to improve the student's confidence in English as rapidly as possible. As well as the four main skills, teachers also work to improve pronunciation, grammar, vocabulary and idioms.
Leadership training
Of course leadership is not just about theory but practical application and classes cover a wide range of topics, ensuring that the course is comprehensive in content.
Students will learn how a personal brand is created, how to create a good impression and make contacts through social networks. As part of the course participants will compile their own personal profiles.
The course analyses the challenges faced by leaders ,and students will write about this and other subjects in English, as well as learn the skills of note taking and market research, how to manage meetings and plan participation in a world summit of UN leaders.
Camp Schedule
The camp takes place in four locations: the residence of Wycliffe College, Ardingly College, LVS Ascot and Cheltenham Ladies' College that have many areas where children and their families can spend free time together.
To liven up the nights, instructors organize themed parties so the students can have fun and foster companionship. Among these parties are disco or movie night, Karaoke competition or a fashion show.
Timetables
A leader needs to work hard and show perseverance, so to reflect this commitment the class schedule is very intensive. The timetable rums from Monday to Friday from 9.00am-12.00 noon and from 2.00-4.00pm. The mornings are dedicated to general English lessons while in the afternoons there will be practical lessons in leadership which will incorporate English study.
Field Trips
The stay at the English camp for future leaders includes two field trips each week to several locations in the UK, these locations change depending on the chosen housing. One of the trips is half day, usually on Wednesdays and the second is a full day on Saturdays.
Wycliffe College
Students who stay at Wycliffe College can choose from several destinations. The field trips organized for this housing are: Oxford, London, Bristol, Cheltenham, Stroud and Stratford-upon-Avon.
Cheltenham Ladies' College
Those who prefer to stay at Cheltenham Ladies' College housing have the opportunity to travel to the capital of Wales, Cardiff, London, Oxford, Bath, Bristol and Stratford-upon-Avon.
Ardingly College and LSV Ascot
The different field trips for the students of Ardingly College and LSV Ascot are: Oxford, Brighton, Cambridge and London, four locations that students can get to know in depth.
Accommodation
Wycliffe College
The residence of Wycliffe College is located in Stonehouse in the county of Gloucestershire, and offers the opportunity for families to stay with children of the camp in housings close to the residence. The campus has 6 homes surrounded by the rolling hills of Cotswold. In addition there are open gardens to enjoy a more natural environment.
The residence holds 200 people and offers single and double rooms, some with their own bathrooms and larger rooms. All the houses have a common area with TV, DVD, couch and game room. The meals are cooked with fresh food and BSC personnel prepare healthy diets for the students.
Cheltenham Ladies' College
The Cheltenham Ladies' College campus is located in the city of Cheltenham, CotsWolds, a Protected Natural Interest Area of the United Kingdom. This residence holds 200 people and has several homes with single and double rooms equipped with a sink and nearby bathroom with shower and toilet. For those students who want a full immersion into the English culture, they can choose a host family housing who is in charge of taking and picking up the students. All the homes within the residence have common areas with TV and videos for the students.
Ardingly College
Another residence option for the future leaders camp is Ardingly College, located on 101 hectares where students have ample spaces in the outdoors. The residence is very close to London and holds 300 students who live in single or double rooms as well as rooms for 4 people. All the rooms have a sink and all the students have large common areas available to them with TV. The facilities where classes are held have Internet, supervised by the professors. The cooks of Ardingly College prepare meals with fresh food and can prepare special diets.
LSV Ascot
Licensed Virtuallers' School is located in Berkshire, inside the city of Ascot where the prestigious horse races "Royal Ascot" are held. Ascot is only 35 minutes from London and 20 minutes away from Heathrow airport. The school where students stay was founded in 1803 and the Queen continues to be the patron. The housing has two comfortable homes with single or double rooms, with more than 3 beds and a shared bathroom on each floor. The two homes are equipped with a common area with TV, DVD, couches and a game room so students can spend more time together and get to know one another.
Prices and Dates
The prices of this programme vary according to a number of factors, such as the demand for places and the age of the participant. Please indicate the approximate start date you are considering and we will contact you as soon as possible with the prices and dates which are available.
Improved booking conditions for all camps
This 2024 make your reservation more easily and with less risk
We´ve lowered the deposit required to reserve your camp to just 500€
Free cancellation until March 1st
Money-back guarantee within 10 days
Optional insurances

*Please note that if a visa is required to attend camp, it will be necessary to pay the total amount of the program

*Special conditions valid for all 2024 summer camp reservations except for the Barça USA camp, which will follow the general terms and conditions.
Extra Services
You can purchase one of the extra services below at an additional cost.
Camp Insurance

We offer two insurance options based on your needs:

Cancellation and Interruption Insurance: This option allows you to get your money back if you have to cancel or interrupt the camp for any justified reason, including injury or illness of participants both before and during the camp (the policy contains 35 different causes for justified cancellations).
Travel/Medical Insurance: With this insurance policy, you will be covered for medical assistance abroad and possible expenses caused by health-related issues, as well as other contingencies such as lost luggage or an unforeseen flight change.

Download the following PDF to learn more about each insurance options terms and conditions, coverage features, and price.

Camp Insurance


Transfer Service:

There are two types of transfer services available that we´ll detail for you below:

Standard transfer service: the camp offers an optional transfer service for participants who request it from the nearest airport to the residence (or vice versa). Check with Ertheo for schedules and prices for this service.
Special transfer with additional unaccompanied minor service: participants who fly to camp alone and have contracted the unaccompanied minor service with their airline must hire this special transfer with accompaniment so that the child isn´t left alone in the airport. Check with Ertheo for schedules and prices of this service.
Contact Ertheo for prices and additional information.
Transportation to the camp (flights/trains) is not included in the price of our programs.