Elena Perea studied exact sciences in the early 2000s. Later, she moved to England where she attended Plaskett Nutritional Medicine College and earned her title as a nutritional therapist. Currently, Perea is responsible for translating Dr. Plaskett's courses into Spanish and sharing her work with Spain and South America. Furthermore, Perea teaches classes at the Institute for Holistic Nutrition and runs her own orthomolecular nutritional practice in Madrid. Parea's mission is to share her knowledge with other therapists and promote nutritional therapy in other countries.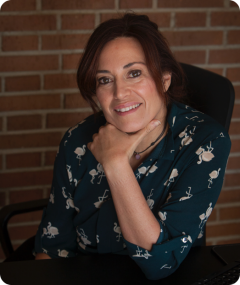 Advice for young athletes
Perea highly recommends that children don't eat too much animal protein, flours, or refined carbohydrates. She does admit, however, that it's difficult to avoid feeding children these foods because, in general, children really like these foods.
Perea suggests that parents feed their children plenty of legumes, whole grains, and wide variety of vegetables. Since we all know that feeding children vegetables can be a chore, Perea makes the following helpful suggestions: add vegetables to hamburgers, quiches, meatballs, sauces and purees.
"There are some foods that I would never recommend like sugar or processed foods but I also wouldn't prohibit them. I like to keep a little flexibility in the diet. If you prohibit them, it creates the opposite effect and children go looking for what's prohibited."